June 14, 2012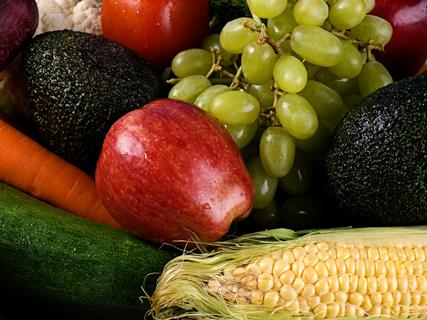 According to a recent study published in the June 5 issue of Nicotine and Tobacco Research, researchers have discovered that eating more fruits and vegetables may help smokers kick the habit.
During a University at Buffalo public health study of 1,000 smokers, CBS News reports, it was determined that those who ate the most fruits and vegetables out of the group were three times more likely to be tobacco-free for a full 30 days more than those who ate the least fruits and veggies.
The fruit and vegetable findings preceded each smokers' age, gender, education, household income and race in determining smoking habits.
"We may have identified a new tool that can help people quit smoking," Jeffrey P. Haibach, MPH, first author on the paper and graduate research assistant in the UB Department of Community Health and Health Behavior said in a media release. "Granted, this is just an observational study, but improving one's diet may facilitate quitting."
Researchers of the study say there are several explanations why the increase of fruits and vegetables may help one stop smoking, such as less nicotine dependence for people who consume a lot of fruits and vegetables or the fact that higher fiber consumption from fruits and vegetables make people feel fuller.
Also, fruits and vegetables don't enhance the taste of tobacco like some foods are known to do, such as meats or caffeinated beverages.
"It's possible that an improved diet could be an important item to add to the list of measures to help smokers quit," Haibach says.
"We certainly need to continue efforts to encourage people to quit and help them succeed, including proven approaches like quit-lines, policies such as tobacco tax increases and smoke-free laws, and effective media campaigns."