December 12, 2011
If you text more than you talk, it may be time to communicate in person.
By Claire Parins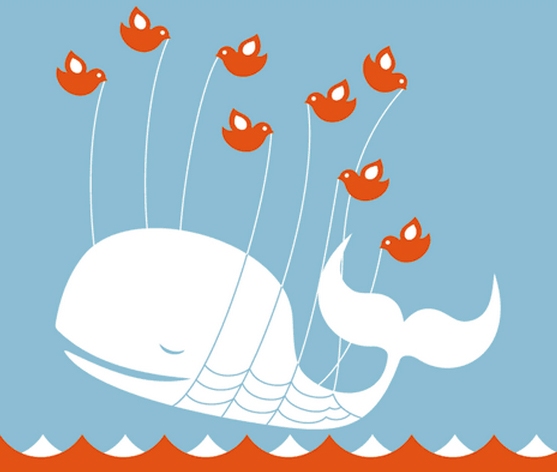 About five years ago, Patricia Love started to give talks about how social media can hurt and not help how we communicate with other people. Love, a certified relationship educator, specializes in building better relationships and says it is getting harder for a person to compete with things such as Facebook and Twitter.
According to the Pew Research Center, in 2010 texting by teens overtook the frequency of every other common form of interaction with friends. Pew reports half of teens send 50 or more text messages a day, and one in three send more than 100 texts a day. Fifteen percent of teens who text send more than 200 texts a day. That's more than 6,000 texts a month!
Love believes we underestimate how addictive social media is and says she knows people who rearrange their lives around various web-based connections. One of the reasons for this, according to Love, is that things that are new naturally get our interest. Twitter, for example, provides a steady stream of thoughts. Anything new gets our attention, which is why constant updates can be intriguing. "The internet is basically unending novelty," she says.
Add to this the human interaction element of social media, and you have a real recipe for trouble. In her lectures, Love cites Patrick Carnes, a nationally known speaker and author on addiction and recovery issues, who describes contact through technology as affordable, accessible and anonymous. Those three things, according to Love, make it easy to become addicted. 
And if addiction weren't bad enough, she warns about other problems that come from communicating in cyberspace. "More than 50 percent of tweets and texts are ignored, and research shows we are meaner when we communicate through technology," says Love. She believes written words lack the vital meaning face-to-face communication provides and that it's far more likely we'll be misunderstood in writing. "Tone, body language and facial expressions account for 90 percent of what we communicate, which means nine times out of 10 you won't be understood if all you are doing is texting."
Love says that although we may feel more connected through technology, in many ways we are living in isolation because we have too many choices. Technology makes this isolation worse because without that face to face interaction, we are losing the art of conversation and what Love calls attunement to other human beings. "The problem is the way we communicate these days takes away from the magic moments that happen between two people," Love says. "Crack communication does not compare."
Some things to watch for to decide if you are addicted to social media:
Do you reach for your phone every spare minute or automatically respond to the ding of your devices?
Do you sleep near your phone or computer?
Do you hide how much time you spend online?
Do you lose track of time or think about using your phone when you are not using?
Do you use technology in ways you would not want known to others?
If you suspect you are spending too much time online or mostly use your thumbs to talk to friends and family, there are things you can do to interact better with others. But in order to make changes, you have to modify your behavior. "Remember, it's easier to add good things than to eliminate bad," says Love. "The brain moves toward positives, not negatives, and you should take advantage of this if you want to change."
Use technology to add to your friendships things that are fun, enjoyable and meaningful. For example: 
Pick out one or two Facebook friends you want to get closer to, and set up some time to meet in person.
Instead of relying on Facebook to simply add friends, use it to share things such as a restaurant review and plan to meet a friend for lunch.
Commit to blackout periods when you're together with friends and family, and build in time that is not interrupted by texting.
Make sure your time is spent 3-to-1 in person to cyberspace.
Have an open book policy with technology. Only write or record emails and texts that you would want on the front page of the school newspaper. Secrecy is how people get in trouble.
If you don't know how to build relationships outside of treatment, reach out to others for help. How to build better relationships can be learned. One place you can start is addictionrecoverytools4u.com/relationship-building.php.
Even though it might seem like a drag and may not make sense, honor your parents. Make time for things like dinner and just hanging out. It's an investment in your future.
One of the main reasons treatment works is because of the face to face support and group feedback. When people make themselves vulnerable, attention, interest and compassion kick in, which in turn move people toward what is called deep limbic resonance in the brain.
"When you meet face to face, you realize you're not alone and you're not the only one who has certain feelings and fears," says Love. What could be better than that? 
Claire Parins is an editorial director for the American Bar Association's Publishing Services Group and a regular contributor to RenewEveryDay.com.
Other articles you might be interested in…
Can you date in (early) sobriety? 
Sober Sex: Why it doesn't have to freak you out