February 2, 2012
Feb. 2, 2012: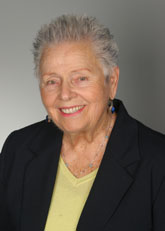 Pasadena Recovery Center has appointed psychologist Bobbi Carlson as its new Clinical Director. 
Carlson's role takes aim at an alternative approach to recovery by engaging directly with her patients in a more concentrated environment—as opposed to large group settings—through a series of interviews that place clients with the appropriate counselors. 
She has already been working on revising the clinical program to offer a dual-diagnosis treatment for clients. Her background specializing in psychological issues has proved worthy in her commitment to creating a structured program where she believes it is "important not to have too much time on your head."
Carlson has been a staple within the Pasadena Health community for over 30 years and brings with her a vast knowledge of mental health and a passion for recovery. Carlson, also a dedicated staff member at Aurora Las Encinas Hospital, is a veteran of both inpatient and outpatient settings. 
"With a dedicated and close connection with patients and with Pasadena, bringing Dr. Carlson on board was the perfect choice," says Michael Bloom, Director of Admission and Chief Financial Officer.
Carlson also plans to participate in Pasadena Health Day, part of mental health month, on May 12, an event designed to address mental health needs of the residents of Pasadena.  
Pasadena Recovery Center is a 98-bed drug and alcohol treatment center in Pasadena, Calif.