May 19, 2020
It is enough of a struggle for a person going through recovery during normal times and increasingly so when accounting for closures of clinics, facilities, meetings and social engagements due to COVID-19.
However, there are a lot of options accessible during the pandemic for people in recovery or looking to access recovery resources.
Virtual Health
Many of the Alcoholics Anonymous, Al-Anon and other substance use and recovery groups are utilizing virtual platforms in order to hold meetings. These virtual platforms are allowing those in recovery to continue to engage in these types of treatments and community organizations.
If a person has a smartphone there are also apps available that help provide a much needed sense of community and belonging by connecting the person with groups and organizations.
The Substance Abuse and Mental Health Services Administration, SAMHSA, has created a list of virtual recovery programs and other web applications that can help people with this process.
This list is very useful for anyone that is looking for virtual help. It has a ton of resources and includes steps to help you setup your own virtual recovery meeting if you want to get a group of people together that you already know.
Recovery Centers
Many centers have begun using telemedicine as a means to continue providing the care needed to patients in recovery.
At our clinic we gave each patient the option to switch to telehealth. Due to the nature of our patients goals and the difficulty of being in recovery, some patients have elected to still come into the clinic and we are following all CDC guidelines when it comes to social distancing and making available personal protective gear for those working at the clinic. We are providing both options as that option as it's important that people have access to this kind of care right now.
The patients have the option to attend the full program virtually, including behavioral health and physical therapies, and medication management. Our team has adjusted to telehealth because we didn't want to disrupt the work the patients are doing with their current providers.
The telehealth approach to recovery for patients has been extremely beneficial because people can still receive the high standard of care they have been getting but in the safety of their homes.
Beneficial methods to help retrain the brain
One of the most beneficial methods to maintaining sobriety, that we know of, is increasing your connection to the world around you. This can involve connecting with loved ones, friends or even starting a new hobby.
People desire a sense of meaning and purpose in their everyday lives and we know that using substances can trigger the brain's reward pathways creating long term behavioral patterns. So when a person uses, whether it is alcohol, heroin or anything else, the neurons fire and release dopamine and this feels really good. When this happens it creates a pattern and the person does this again and again to receive the same effect.
What we want to do is break that trend and retrain the brain to establish new behavioral patterns and create lifestyle changes that promote dopamine production. This retrains the reward pathway in the brain without the substances being present.
Recovery without technology
I would encourage those with or without technology to enhance those aspects of your lives that will promote that reward circuitry to create new pathways. Things like, bonding, connections, social engagement, exercise, working on healthier nutrition options and stimulating the mind by doing new things.
For example, some things people can do at home without technology is reading a book, bonding with the people in the space around them, cooking something new, walking outside in nature, picking up a new hobby or skill and these are all things people can do at home without the use of technology.
Resources if you need help now
There might come a time during this self-isolation period where you find yourself really struggling and you have no one to talk to or nowhere to go to receive the help you need in your local area.
There are resources for you to receive the help you need immediately.
There are hotlines and support groups out there for people in recovery and there is always 911 or visiting your local emergency room if the situation becomes dire.
There are hotlines to speak with people if you are struggling with all kinds of addictions such as the national helpline, the national suicide prevention lifeline and many others. These are all listed on the SAMHSA website.
If you find yourself struggling with your recovery and need help immediately call one of these phone numbers and there will be someone to assist you.
Author: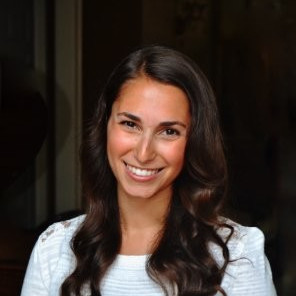 Dr. Devin Lincenberg is a licensed clinical psychologist with specialty training in health psychology and cognitive-behavioral therapy. She currently serves as the Program Director and clinical lead at Recovia an outpatient treatment center in Scottsdale Arizona. Dr. Lincenberg received her undergraduate degree from the University of Michigan – Ann Arbor and doctorate degree from The Chicago School of Professional Psychology.