November 26, 2012
Posted Monday, Nov. 26, 2012
Talking 'Bob and the Monster'
Pasadena Recovery Center is holding a special screening of the award-winning documentary, "Bob and the Monster," at 6 p.m. Wednesday, Dec. 5.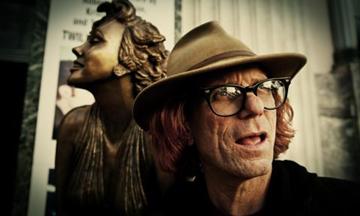 The film features Celebrity Rehab's Bob Forrest and follows Bob, an outspoken indie-rock hero, through his life-threatening struggle with addiction to his transformation into one of the most influential and controversial drug counselors. The documentary reveals the horrors of addiction along with the prospects of hope when one finds their path to recovery.
Filmmaker Keirda Bahruth will also join Bob Forrest and Dr. Drew for a Q&A following the screening.
"Bob and the Monster" includes contemporary footage, animation and compelling interviews and performances from Bob's past that reveal his complicated and troubled but hopeful soul. Testimony from his peers include: John Frusciante, Flea, Anthony Kiedis, Steven Adler and Courtney Love. The film has been featured at many film festivals and is winner of Best Documentary at CIMMFest and winner of Audience Best Documentary and Best Trailer at Gold Coast International Film Festival.
To attend the event, RSVP to 310-264-1888 or [email protected].
Bob Forrest was the lead vocalist and lyricist for Los Angeles bands Thelonious Monster and The Bicycle Thief. Along with being a drug counselor at Pasadena Recovery Center, he has appeared alongside Dr. Drew Pinsky on Rehab with Dr. Drew, Celebrity Rehab and Sober House. In 2010, he also began hosting a weekly radio show, All Up In The Interweb, airing Wednesday nights on Indie1031.com.
Pasadena Recovery Center is located at 1811 N. Raymond Ave., Pasadena, Calif.