January 9, 2012
A talent agent finds a different way to make her clients' dreams come true
By Kelly O'Rourke Johns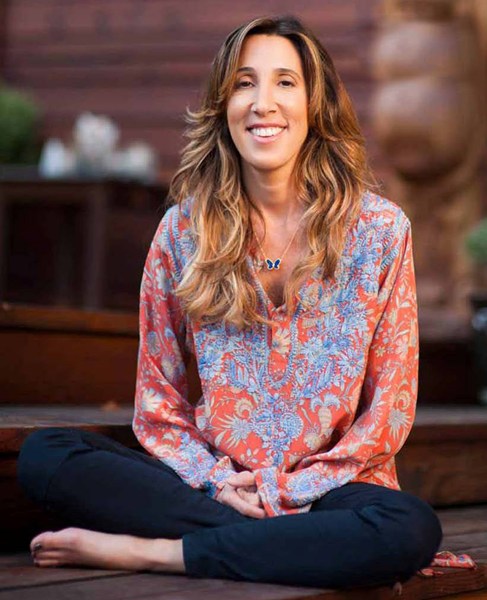 "You have to meet people where they are," says Elisa Hallerman, a successful Hollywood agent whose recent decision to abandon the industry and open a sober living house has rocked the entertainment community. "You have to look at the big picture, the entire person. It takes that moment in which someone is willing to surrender."
The big picture for Hallerman involves leaving a lucrative career as a celebrity agent to start HallyLife, a company focused on recovery support services, and HallyLife West, a sober house for young adult males. "But the plan is to build a recovery empire," Hallerman says with a laugh. Given her many accomplishments, empire building sounds like a feat right up her alley.
It isn't the first time Hallerman has walked away from success. Trained as an attorney in New York, a 26-year-old Hallerman moved to Los Angeles with her sister and left law behind. She quickly found a job working at an agency. In 2002, she found recovery.
"What started off as normal behavior and fun at a certain point turned dark," she says. "I felt scared and alone and had enormous feelings of shame. It wasn't until a moment of clarity when I realized enough was enough."
Hallerman began attending recovery meetings. "I was so tired of living that life, and I was so unhappy that I felt like I got the answers to the test when I started recovery," she says. "I had hope, finally, for the first time."
That hope was contagious. While Hallerman built a career as an agent for the likes of Vince Vaughn and Owen Wilson, she found that many people would turn to her for help in their own recovery.
"I was very open about my recovery," says Hallerman with a chuckle, "mostly because it was so obvious. What I started to find was that a lot of people became inquisitive about how my life had changed and what was working for me. I thought if I could help one person, it would be worth it."
Serving others took root. Hallerman found her natural creative talents as an agent translated well to recovery consulting. "I've been an advocate for many high-level actors [in which] you are an extension of that person in speaking about them and helping them to elevate their career. Being an agent is a very personable job. You're making people's dreams come true. I'm hoping just to bring that experience to HallyLife so that people can find a healthy, happy, emotional balance in their lives."
As so many do in recovery, Hallerman found her journey broadened her perspective and, in so doing, directed her toward a different career path. "I had enormous passion for what I was doing as an agent," she says. "What happened for me is, as I started to grow and my life became more balanced, I wanted it to be bigger and I wanted to do more. Because I am in recovery, I was able to take the time to examine that and instead of being fearful or feeling stuck, I really paid attention to what I call that "inner voice."
Instead of pushing it to the side and carrying on, I chose to really listen."
She formed the company HallyLife and began to work toward certification as an alcohol and drug addiction counselor at UCLA.
Hallerman formed a board of advisors for HallyLife that included clinicians, psychoanalysts and spiritual advisers. "I followed where I was guided, and I met people along the way, "she says. "It just unfolded so naturally and so effortlessly."
HallyLife West opened with fanfare and a waiting list on Oct. 5, 2011, providing a sober living environment for young men in Santa Monica, Calif. Residents stay at HallyLife West for a minimum of 90 days and are offered a wide range of support services. "I think that a lot of people want more out of their life, but they're not sure how to go about it or where to look or what that means," she says. "I wanted a sober living home that helped [young men] learn better coping skills, life skills and really set them up so they could find out who there were." Hallerman will be on site much of the time, serving as a consultant to families and directing the efforts of resident counselors and support staff.
Next up for Hallerman? HallyLife East, perhaps?
"I have a vision for HallyLife," she says. "How it unfolds remains to be seen." 
For more information on HallyLife, visit hallylife.com. Elisa photo by Lisa Rose; makeup/styling by Leslie Matta.