December 3, 2012
If you're looking for something to add another level to your recovery, calm your soul and release creative energy, don't overlook a simple tune of music.
The American Journal of Public Health identifies music as "the most accessible and most researched medium of art and healing." Music has been proven to reduce heart and respiratory rates and increase endurance. It can be no surprise that music is also a salve for the suffering souls of addicts.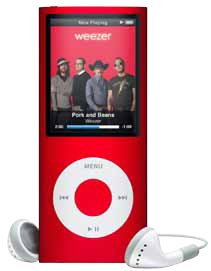 Nick Rowe, a board certified music therapist, family and marriage counselor and drug and alcohol counselor, is the music therapist at Clarity Way treatment center in south central Pennsylvania.
He offers some tips for how to use music in daily recovery.
Develop different musical taste."For someone who is addicted, it is difficult for him to listen to certain songs because they may have been a part of his active addiction," Rowe warns. "'I went to see this band, and I was high every time I saw them,' he might say. Listening to that music or that artist can be retriggering and can lead a person to a euphoric recall." To avoid this, Rowe suggests checking out some new tunes that weren't a part of your struggle with addiction.
Familiarize yourself with recovery-oriented music. Rowe recommends listening to music "with more of a positive message to help lift the person up." Additionally, it will lack any old associations to music you listened to before you started your recovery journey.
Find a musical outlet. "For someone who hasn't engaged in trying to play music before, give it a shot," Rowe says. "It is an outlet to express the emotional stuff that is going on inside of you. Maybe write some stories about your addiction or about your recovery and the life you are living now instead of the life you were living then." Go to a local music store to ask about lessons.
Create a playlist for when you are sad. "Some people have this belief that if you are sad and want to feel better, you should put on happy music," Rowe says. "In reality, it tends to keep the person frustrated and stuck and invalidated." Rowe suggests developing a playlist that starts with a song that is going to meet you where you are. "If you are sad, put on a sad song," Rowe says. "Over a series of songs, slowly listen to songs that are less sad and slightly more upbeat." This gradual change will affect your mood better than a sudden change will.
Avoid instrumental music.Rowe admits that it might be an odd suggestion coming from a music therapist, but if you are sitting in traffic and you have a nice Bach sonata playing, your mind will tend to wander, and maybe to not the happiest of times. "I found that one of the best things to do is to engage in talk radio," Rowe says, "because music might have the ability to let us wander, and we don't know where it is going to take us." Try searching through iTunes for a recovery podcast that will keep you on point instead.
More:
Clarity Way launches record label for recovery
Natural High: The new (sober) concert culture