May 4, 2020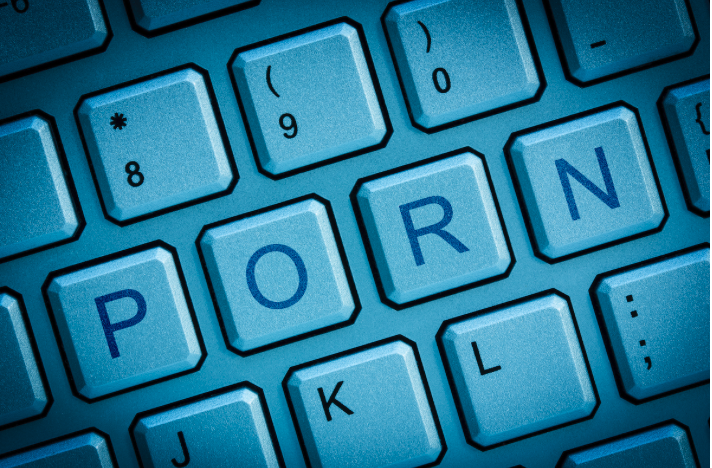 Today, we live in greater stress than most of us have ever experienced, and many of us are reaching to distractions for comfort and escape.
A Form of Escape
Today, we live in greater stress than most of us have ever experienced, and many of us are reaching to distractions for comfort and escape –TV, overeating, spending, alcohol, drugs, porn, and the like. But how do we know when something has crossed the line from an occasional coping mechanism into compulsivity, dependency, and addiction? To examine this question, let's look at a growing 21st century behavior: the use of pornography.
Both research and clinical experience suggest that individuals who've 'crossed the line' with their use of pornography typically experience one or more of the following issues.
Shame

Social and emotional isolation

Damage to an existing romantic relationship (usually because porn use is seen as a form of infidelity)

Sexual dysfunction related to the heavy use of pornography

Ego-dystonic arousal (latent, unwanted arousal patterns revealed through porn)

Legal issues (related to the use of illegal pornography)
These issues are relatively similar to what we see with people who are compulsive with eating, spending, drinking, drugging, and the like.
Categories of Porn Users
Not every person who uses pornography struggles. For an analogy, consider alcohol. Almost every person, by the time they reach adulthood, has experimented with alcohol. And the vast majority of those individuals do so without incident. They don't become alcoholic, they don't make terrible decisions because they drink too much, they don't ruin their lives and the lives of people around them because of alcohol. However, a small percentage of the individuals who try alcohol will develop problems related to its use. Pornography is the same in this regard. Not every porn user struggles, but some do.
Consider the following story of two porn users.
Marcus and Jeremy, childhood best friends who are now in their early 20s, discovered online porn when they were 12. At that time, they lived in the same upper-middle-class suburb and attended the same school. They both made good grades, played sports, and were starting to get interested in girls. One day after school, Marcus's older brother told them how they could access an online porn site. Curious and excited about what they might find, they both decided to look at porn that evening for a few minutes before doing their homework.

Since then, Marcus has occasionally viewed porn for sexual stimulation, but he has not demonstrated any signs of compulsivity or loss of control. Mostly he just logs on once in a while and quickly masturbates. And when he is dating a girl he likes, he doesn't look at porn at all, preferring to stay focused on the real-world partner in his life.

For Jeremy, however, viewing porn after school and again before bed quickly became a regular pattern. By the time he was 14, he was looking at and masturbating to porn for at least an hour every single day. His grades dropped, he isolated himself from friends and family, he quit playing sports, and he lost interest in the girls at his school. Today, porn is ruining his life. He failed out of college, can't keep a job, hasn't dated since high school, is having issues with erectile dysfunction, and hates himself.
So, why was Marcus able to experiment with porn and move forward into a healthy life, when Jeremy was in trouble almost from the start? Surely there is some obvious difference between the two, some tell-tale sign of what drove Jeremy but not Marcus into problems.
Unfortunately, there isn't. You can't just look at someone and say that he (or she) is or is not likely to struggle with pornography. On the surface, Marcus and Jeremy were so alike they were practically twins. They lived in the same neighborhood, they took the same classes, they earned the same grades, they played the same sports, and they hung out with the same kids. They even started viewing porn on the same website at the same time in their lives. From every outward appearance, there was no way to know that one boy was predisposed to struggle while the other was not.
If we could see beneath the surface, however, we would likely find some important genetic and environmental differences. I will cover these differences – the specific risk factors for struggles with pornography – in a future post to this site. For now, I simply want to note that there are multiple causes for problematic porn use. In this post, I want to focus on the fact that there are three basic categories of porn users. The three categories are as follows:
Casual Users:

 These are individuals who find pornography fun and sexually stimulating, but ultimately not that important. They use porn occasionally but not compulsively. Often, their use of porn is driven by curiosity and novelty. For instance, they might use porn to learn about sex during adolescence. Casual porn users find porn enjoyable but ultimately not as satisfying as real-world sexuality. As such, their interest in porn is not sustained.

At-Risk Users:

 These are individuals who go through periods of intense engagement with pornography, perhaps, at times, using it as a distraction from emotional discomfort and other life issues. However, their porn use does not reach the point where it creates problems. In fact, they will stop using porn if they start to experience (or even see the possibility) of porn-related problems.

Problem Users:

 These are individuals who use porn compulsively or addictively, regardless of potential or actual consequences. Often, they use porn as a way to emotionally numb out. Typically, they find themselves leading a double-life, keeping their porn use separated from the rest of their life – maintaining secrets, telling lies, and justifying their behavior to make it OK in their own mind. They typically lack empathy for those who are negatively impacted by their isolationist porn use. Sometimes they even blame their 'need' to use porn on the attitudes and actions of these other people.
In today's increasingly digital world, porn is accessible to and viewed by all sorts of people – male and female, adults and kids, gay and straight and everything in between. And this happened in what feels like the blink of an eye. One day porn was taboo and hard to find, the next day it was everywhere, easily and anonymously accessible to any person willing to type the word 'nude' into an internet search engine. Pretty much anyone who wants to look at porn can do so – anytime, anywhere, free of charge. And people of all ages, genders, sexual orientations, ethnicities, religions, and cultural backgrounds are doing so. Sometimes this results in problems, other times not.
This article is one part in an extended series of posts I am writing about pornography and its impact on users. Feedback is greatly appreciated, so please comment if you feel the urge to do so.
If you or someone you know is struggling with the use of pornography, free help can be found via SexandRelationshipHealing.com, with professional help available through Seeking Integrity.