December 19, 2012
Posted Tuesday, Dec. 18, 2012
From InTheRooms
We wanted to let you know about the opportunity available to your friends and family for support over the holidays.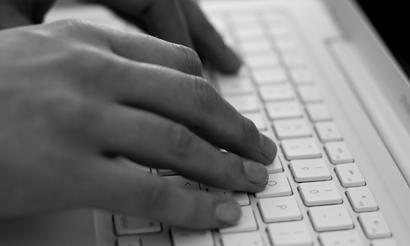 InTheRooms.com, the social media recovery website, usually hosts video recovery meetings seven days a week – 21 AA meetings and 15 NA meetings, as well as weekly meetings for Al-Anon, Naranon, OA, and Dual Diagnosis. The meetings are run by members and follow regular Twelve Step formats. There are literature meetings, discussion meetings and speaker meetings available.
As a result of the the success we had with the Thanksgiving marathon meetings, the AA and NA groups have joined together to provide meetings on Christmas Eve, Christmas Day, New Year's Eve and New Year's Day.  AA and NA meetings will alternate, beginning at 11 a.m.Christmas andNew Year's Eve (Eastern Time) and continuing through midnight (Eastern Time) on all four days. Additionally, we will be holding Al-Anon, Naranon, OA and Dual Diagnosis meetings on those days,as well.

Anyone can attend any of the meetings whether to listen or participate. All that is necessary to participate is a web browser (Chrome and Firefox work best) and a microphone.If you have a webcam, you have the option of being seen or not.  It gives the feel of a live meeting to those who can't get to a face to face meeting or who need more meetings than are available in their communities.
We hope you join us over the holidays for a meeting on InTheRooms.com, AAvideomeetings.com or NAvideomeetings.com.
Video Fellowship Marathon Meeting Schedule (All times Eastern Standard Time)
Christmas Eve Day
Time                           Meeting Room                                                          
11:00 AM                    Friday 2:00PM – Friday Fellowship (AA)                 
12:00 PM                    NA (Room TBD)                                                       
1:00 PM                      Saturday 12:00PM – Saturday Matinee (AA)           
2:00 PM                      NA (Room TBD)
3:00 PM                      Monday 2:00PM – Monday Miracles (AA)              
3:00 PM                      Monday 9:00PM – DDA                                             
4:00 PM                      NA (Room TBD)
5:00 PM                      Wednesday 9:00PM – Al-Anon                                
5:00 PM                      Wednesday 8:00PM – AA @ Eight (AA)                
6:00 PM                      NA (Room TBD)
7:00 PM                      Tuesday 12:00PM – Sober On Tuesday (AA)           
8:00 PM                      NA (Room TBD)
8:00 PM                      Monday 8:00PM – Keep It Sober (AA)                    
9:00 PM                      Sunday 8:00PM – Sunday Serenity (AA)                 
10:00 PM                    NA (Room TBD)
11:00 PM                    Tuesday 10:00 PM – Principles (AA)
12:00 AM                    NA (Room TBD)
Christmas  Day
Time                           Meeting Room                                                          
8:00 AM                      Monday 8:00PM – Keep It Sober (AA)                                
10:00 AM                    Friday 2:00PM – Friday Fellowship (AA)                 
11:00 AM                    Tuesday 9:00PM – I Put my hand in yours (OA)      
12:00 PM                    Tuesday 12:00PM – Sober On Tuesday (AA)           
1:00 PM                      Tuesday 1:00PM – Clean & Serene Tuesday (NA)   
2:00 PM                      Tuesday 3:00PM – 12 Steps to Recovery (AA)        
3:00 PM                      Monday 9:00PM – DDA                                             
4:00 PM                      Saturday 12:00AM – Young Peoples AA                 
5:00 PM                      Wednesday 9:00PM – Al-Anon                                
6:00 PM                      Saturday 12:00PM – Saturday Matinee (AA)           
7:00 PM                      Tuesday 10:00 PM – Principles (AA)                        
8:00 PM                      Tuesday 8:00 PM – Clean & Serene (NA)
9:00 PM                      Tuesday 9:00PM – NARANON                               
10:00 PM                    Sunday 2:00PM – Sunday Beginners Mtg (AA)       
12:00 AM                    Friday 7:00 PM – The Spiritual Path                         
New Years Eve Day
Time                           Meeting Room
11:00 AM                    Friday 2:00PM – Friday Fellowship (AA)                             
12:00 PM                    NA (Room TBD)                                                       
1:00 PM                      Saturday 12:00PM – Saturday Matinee (AA)           
2:00 PM                      NA (Room TBD)
3:00 PM                      Monday 2:00PM – Monday Miracles (AA)              
3:00 PM                      Monday 9:00PM – DDA                                           
4:00 PM                      NA (Room TBD)
5:00 PM                      Wednesday 9:00PM – AL Anon                                
5:00 PM                      Wednesday 8:00PM – AA @ Eight (AA)                
6:00 PM                      NA (Room TBD)
7:00 PM                      Tuesday 10:00 PM – Principles (AA)                        
8:00 PM                      NA (Room TBD)
8:00 PM                      Monday 8:00PM – Keep It Sober (AA)                    
9:00 PM                      Sunday 8:00PM – Sunday Serenity (AA)                 
10:00 PM                    NA (Room TBD)
11:00 PM                    Tuesday 12:00PM – Sober On Tuesday (AA)           
12:00 AM                    NA (Room TBD)
New Years  Day
Time                           Meeting Room                                                          
8:00 AM                      Monday 8:00PM – Keep It Sober (AA)                                
10:00 AM                    Friday 2:00PM – Friday Fellowship (AA)                 
11:00 AM                    Tuesday 9:00PM – I Put my hand in yours (OA)
12:00 PM                    Tuesday 12:00PM – Sober On Tuesday (AA)           
1:00 PM                      Tuesday 1:00PM – Clean & Serene Tuesday (NA)   
2:00 PM                      Tuesday 3:00PM – 12 Steps to Recovery (AA)        
3:00 PM                      Monday 9:00PM – DDA                                           
4:00 PM                      Saturday 8:00PM – Saturday Serenity                      
5:00 PM                      Wednesday 9:00PM – AL Anon                                
6:00 PM                      Sunday 2:00PM – Sunday Beginners Meeting (AA)
7:00 PM                      Tuesday 10:00 PM – Principles (AA)                        
8:00 PM                      Tuesday 8:00 PM – Clean & Serene (NA)
9:00 PM                      Tuesday 9:00PM – NARANON                               
10:00 PM                    Wednesday 8:00PM – AA @ Eight (AA)                
12:00 AM                    Wednesday 8:00 PM – ESH