December 14, 2012
Engaging can be hard. Here's how.
Isolation can be a precursor to and result of loneliness — one of the most agonizing emotions. So, how do you fend off loneliness? Isolation can only end through connecting with others, but it can be hard, especially for those new to recovery.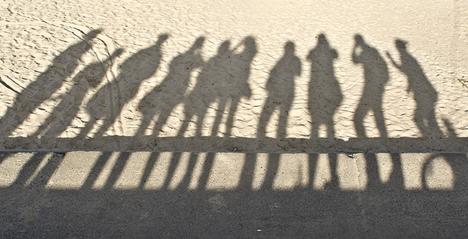 Engaging with others in a meaningful way means that we have to drop the façade and allow ourselves to be known. That requires trust. It's scary for a lot of people.
But remember, building and growing relationships is essential to a healthy, and sustained, recovery.
If relapse happens primarily as a result of disconnection, there are few things more important than a person in recovery fending off isolation and loneliness.
Here are some concrete action steps you can take to keep yourself out of or to help you get out of isolation and loneliness:
1.       Engage in a social network. It may be easier to connect with others in a web environment.
2.       Learn how to enjoy your own company. Go out, and do things you think you only can do with other people. Do things you really like to do, and do them alone.
3.       Journal about the loneliness, and with each entry, challenge yourself to come up with a solution—some kind of action to take.
4.       Get involved in service either through a recovery group or through a community organization.
5.       Make a commitment to exercise on a regular basis. The natural release of endorphins helps to address depressive symptoms, often connected to feelings of loneliness.
6.       Find someone else who could benefit from your help. Regardless of how long you have been sober, there is always someone.
Dan Griffin, writer of Renew's "Real Men, Real Recovery" Sober Voices blog contributed to this piece. Read his blog here.