December 4, 2012
Posted Tuesday, Dec. 4, 2012    ||  Submitted by In The Rooms
Here's how you can get the support you need during the holidays
As part of recovery, we are encouraged to do service and this is especially true near to and around the holiday season.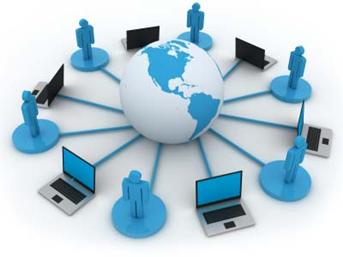 At our online recovery site, InTheRooms.com, we were talking about ways we could implement this holiday service. We are all familiar with various recovery programs having all day or 24-hour activities this time of year for those who want to avoid places where there might be excessive drinking or drugging. Or for those who are alone and may be more likely to relapse because of sadness or boredom associated with not being part of celebrations during the holidays.
As you may or may not know, on InTheRooms.com, we have many video meetings on a weekly basis (18 AA, 15 NA, and weekly Al-Anon, Naranon and OA meetings.)
For Thanksgiving, we decided to try an online version of 'round the clock meetings to see if there was a need. We hosted AA meetings on Thanksgiving Day at 8, 10, noon, 2, 4, 6, 8, 10 and midnight and we had lots of people at every meeting. Because we have people attending from all over the world, the early morning meetings were of great benefit to folks in the UK, Europe and the Middle East, and the late night meetings were gratefully attended by many on the west coast of the U.S.

Because our "Alcathon" was such a roaring success, AA and NA have banded together on InTheRooms.com to host hourly meetings all day on Christmas and New Years, beginning at 8 a.m. and continuing through midnight, with AA meetings occurring on the even hours and NA meetings occurring on the odd hours. 
We are also planning to include an Al-Anon meeting each day and an OA meeting each day. If we can swing it, we are also planning to have midnight meetings for Christmas eve and New Year's Eve, as well.
There is no need to be a member of InTheRooms.com to attend video meetings. Anyone can attend by going to the site and entering as a guest. 
We are so grateful to be able to offer this service and are thankful to Renew for making its readers aware of this opportunity.
Yours in service,