November 29, 2012
Dr. David Sack takes on Renew reader questions
Holidays with my family mean a whole lot of drinking. It's how we've always bonded. I've been working hard to stay sober, but I'm worried for when Christmas comes around. Any advice on how to handle my family?  – Josephine

[David Sack] You didn't say whether your family knows that you have stopped drinking or not, but I think it would be important for them to understand that your life has changed. 
 If hard drinking comes with the holidays at your family events, you may choose to skip the big dinners and reunions and arrange to visit at other times one on one, when alcohol will be less likely to be a focus. Going to a meeting before and after attending a holiday family event helps.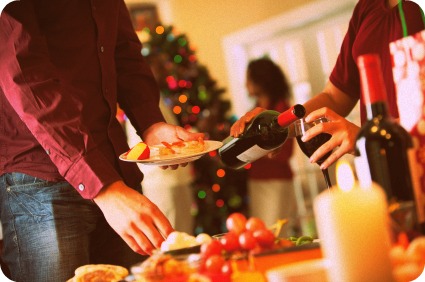 My friends tell me I'm too young to give up drinking. They say it's just what people my age do. (I'm 22.) But, I've found I can't always control myself when I'm drunk — passing out, losing friends, getting into fights, making stupid sexual decisions. What's one to do? I still want to hang out with my friends. -Katie
Have a question for Dr. Sack? Send it to
[email protected]
.
[David Sack] Not everyone who drinks alcohol has a problem with it, but you clearly do. The pattern you describe – drinking more than you intend, loss of control, behavioral problems and impulsive behaviors – are likely to mean you suffer from alcohol abuse. 
You don't say whether you have withdrawal symptoms, intense cravings or tolerance so a diagnosis of alcohol dependency can't be ruled out. You need to educate yourself about your problem. One way to get more information is to attend some open AA meetings. You can ask yourself, "Is this me?"
Meeting with a professional counselor or therapist can also be very helpful. Continuing with this pattern of drinking is not the answer.  
David Sack, M.D., currently serves as CEO, Promises Treatment Centers and Elements Behavioral Health. He is board certified in Psychiatry, Addiction Psychiatry and Addiction Medicine. In addition to his academic interests, Dr. Sack has designed programs for ambulatory detoxification within general medical settings, substance abuse treatment of adjudicated youth and adults, and specialized treatment programs for dually-diagnosed clients. He also blogs for Huffington Post, PsychCentral and Psychology Today.