May 4, 2015
By Greta Lieske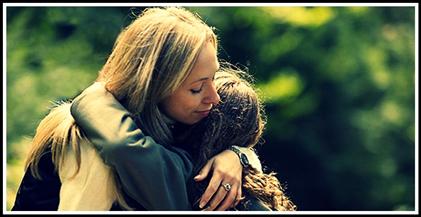 The waiting, the unknown, the expectations, the anticipation—a loved one in treatment is definitely an emotional journey for those at home, too.
Patty Powers, New York City sober coach, says there are some things that everyone should understand if they are on the other end of treatment, waiting for the "end mark" of their family member, friend or loved one and for them to come home.
First of all, while your loved one is in treatment, you probably won't hear from them. Make sure to not take it personally, Powers says. Many facilities have a "no phone" rule during the initial weeks of treatment.
"It's important that [your loved one] focuses on what is happening in treatment," Powers explains. "For yourself, expect to have more energy. Knowing your loved one is in a safe place will free up all that energy that went into them – the worrying, the care-taking, the resentments, and the toll it took on your other relationships."
In order to take care of yourself, educate yourself with all the knowledge you can on addiction, recovery and more. Powers suggests searching online and reading Al-Alon and Nar-Anon websites.
"Check out a few different meetings in your area. Three or four meetings will expose you to a variety of members so you can find a group where you feel comfortable. Get there a little bit early and hang around afterward so you can talk to people and ask what they get out of going. You can also join www.InTheRooms.com and attend online video Al-Anon and Nar-Anon meetings. This investment will pay off in peace of mind."
In The Rooms is a social network for the global recovery community. It's open to those in recovery, friends and family of someone in recovery and those with loved ones who are in need of help with alcoholism, drug addiction, prescription drug addiction, gambling addiction, eating disorders and more.
If Twelve Step groups don't feel right, Powers adds that it's usually possible to find a support group in your community through a church, therapist or others who have experience with family counseling.
By getting involved with groups such as Al-Alon, Powers says you will be better prepared for when your loved one comes home from treatment.
"It's also worth it to remove cocktail and wine glasses for a while. Coming back into the real world is pretty scary so help make the transition easier by removing anything that will remind them of their drinking and using past."
In addition to removing alcohol from the home, if you take any sort of prescription drugs make sure to keep them somewhere far out of view so the newly clean and sober person doesn't stumble across them and be triggered.
"Remember, treatment is the tip of the iceberg," she adds, saying that while your loved one may come home with a few clean weeks under their belt and some tools on how to live, they are not completely "fixed." Recovery is a process and healing is gradual.
For more information on Patty Powers, click here to visit her website.
Related:
Recognizing the signs of a loved one's relapse
Phoenix rising: how one man's passion for the outdoors sparked a recovery movement