January 18, 2013
New year, New Renew
Since launching Renew Magazine in 2010, our goal at Renew has been to provide people in recovery—and those searching for it—with information, insight to inspire a fulfilling and exciting life in recovery.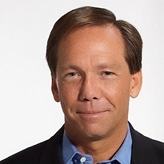 In the pages of Renew magazine and here at RenewEveryDay.com, we have published hundreds of articles, blogs and how-to resources by dozens of accomplished writers and thinkers in the recovery field. Through our social media presence on Facebook, Twitter and Pinterest, we've engaged thousands of recovering people in a healthy community of support and inspiration.
Publishing in the 21st Century has its challenges, and with technology publishers are empowered to find new strategies to get their message to more people in more convenient and helpful ways. So it is with great excitement this month that we announce two important changes.
First, we are thrilled to announce the launch of the Renew Treatment Finder at treatment.reneweveryday.com. Renew Treatment Finder is a comprehensive and unbiased tool that allows people in need of treatment to browse information from the leading treatment centers in the United States. Unlike most treatment search services, which refer the treatment centers that pay the most for the searcher's information, Renew Treatment Finder puts the power in the hands of the searcher—allowing you to access the treatment centers you choose to contact.
Second, with this issue of Renew, we are converting to an all-digital format. This will allow us to expand our reach and help a broader audience, at a lower subscription cost for readers and with new enriched and interactive content. Moving the magazine to a digital format gives us many more opportunities to do great things in the recovery community. It means more people will have access to recovery news, support and information. It means we can publish more timely information and get it to more people more quickly. Current subscribers to Renew can look forward to an easy transition to the new format, which will include four bigger, interactive and fully-shareable digital editions a year; access to Renew's complete archives and an additional year added to their current subscription, free of charge.
The economic and environmental benefits of an all-digital format also mean significant savings for current and future subscribers, with a new yearly subscription cost of only $15.95—nearly $10 in savings. This is far from the end of our innovations. 2013 will also see the launch of Renew localized online city guides and events, live gatherings of the Renew community and more. We are grateful to our subscribers and supporters who have helped us reach this point, and we look forward to continuing to find the best ways to bring you the best content and tools to help you live your life, better.
Sincerely,
James T. Moorhead
Publisher/Founder
[email protected]