May 27, 2020
To retain talent, employers offer more flexible work arrangements and bigger family-related benefits.
By Kathryn Dill
Companies are stepping up efforts to retain their talent as a tight labor market increases employees' job opportunities elsewhere. 
Employers have good reason to raise their game. Last summer, more Americans quit their jobs than at any point since the federal government started tracking that metric in December 2000, and employee turnover remains near historic highs. Replacing workers is also getting more expensive. It cost employers $617 billion in 2018, compared with $331 billion in 2010, according to a report by Work Institute, a consulting company. Even if the economy dramatically slows this year, workforce experts say retaining key employees will remain critical to keep a lid on those costs.
For employees, "there is relatively little value associated with tenure at companies," says Brian Kropp, vice president at Gartner, a research firm. Workers who switch jobs typically see about a 15% boost in compensation, he estimates, compared with the 2% to 3% raise they might get from an internal promotion.
Yet some companies are trying to keep hold of employees with incentives besides outright wage increases, including clearer paths to promotion, more flexible work arrangements and benefits aimed at improving work-life balance.
At law firm Nixon Peabody LLP, parents returning to work after having or adopting a baby get a six-month period during which they can bill 80% of their normal hours but make 100% of their salary.
The firm rolled out the program in 2017 after experimenting with ways to let lawyers work reduced hours but remain on the partner track, says Andrew I. Glincher, its chief executive and managing partner. 
He says one new father told his manager he needed to resign because returning to a full-time workload was too taxing. Instead, the lawyer cut his hours and eventually made partner. Other associates working part time have also been named partner. So far, 55 lawyers have taken advantage of the program since it was introduced.
Though the program has been a significant financial investment, it is worth it, Mr. Glincher says. "It's very expensive to train new talent, and the new talent may not be the right talent," he says. "If you see you have talent that's exceptional, then you want to help them prosper."
More pay is often what persuades people to switch jobs, but it isn't necessarily what keeps them where they are, says Work Institute President Danny Nelms. Fewer than one in 10 workers cite salary and benefits as the top reason for leaving a job, according to 37,000 employee exit interviews conducted by the company. Instead, more workers point to career development, work-life balance and their bosses as factors.
Stephanie Ebert, a consultant at Torrent Consulting in Ann Arbor, Mich., says flexibility and growth opportunities keep her content in her current job, as well as pay. At the big consulting firms, "they work you really hard, to the point where you're like, 'I've got to get out of here,'" says Ms. Ebert, who previously worked at Accenture PLC. "Then they reimburse you with a pay raise, and then you've got to work your butt off to earn that money."
Because Torrent is small and growing, she says, employees have input on operations and management listens. In nearly four years, she has held several roles and now travels periodically, not consistently. "I like what I'm doing, and who I'm doing it with and for," she said. Her happiness encouraged her husband to also join the company, letting them commute together and spend more time with their son.
When Ayana Champagne joined Ferring Pharmaceuticals U.S. as its human-resources chief in 2017, turnover at the drugmaker had been rising steadily. "The thought was, 'People are leaving our organization for more money,'" she said.
But she found departing workers were more concerned about advancement opportunities and having a supportive manager. In response, Ferring started identifying workers for potential promotions rather than waiting for them to ask. It also redesigned its bonus structure. Previously, eligible employees got a set bonus as long as they met certain performance criteria. Now, high performers are eligible for awards at more than 100% of their target bonus.
Attrition among the company's 900-person U.S. workforce dropped 1 percentage point last year, a saving of more than $1 million, she says.
Other companies are boosting family-related benefits. Though the average employee at Massachusetts Mutual Life Insurance Co., or MassMutual, has been with the company more than 10 years, the Springfield, Mass.-based insurer is taking additional steps to attract and retain people as it expands in Boston, a competitive labor market.
Last year it removed a set dollar amount on its fertility benefits and doubled its parental leave to eight weeks, fully paid, for all new parents—on top of 10 weeks off for new mothers. Its bereavement leave—now 15 instead of three to five days—has also been extended from just deaths in the family to those employees defined as "loved ones."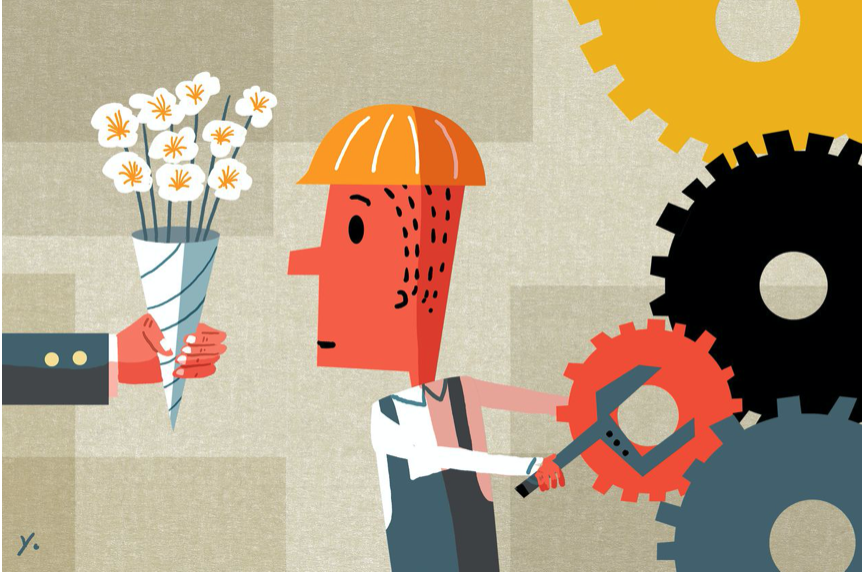 The pressure on employers to continually assess what they can provide employees to differentiate themselves from other companies is constantly increasing, says Susan Cicco, MassMutual's HR chief.
"We have to be in constant evolution, constantly listening to employees, getting the insight into what's valuable to people," she says.