November 9, 2012
Sobriety tattoos allow those in recovery to permanently wear a remembrance of rising from the ashes
By Greta Lieske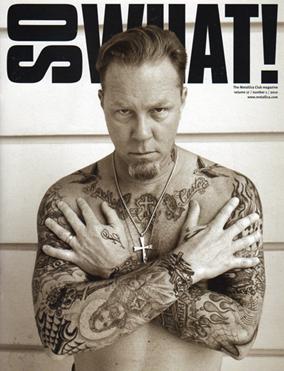 Tattoos have always been popular in some sector of the human population for various functions — declaring devotion to gods or spirituality, showing allegiance, displaying a status. Now, getting inked is mainstream.  
More than 45 million Americans have tattoos, a number that continues to grow every day.
Many people in recovery have also flocked to the trend. A tattoo to celebrate sobriety allows those who have overcome addiction to embrace their recovery, but also remember the past.
Dr. Judy Rosenberg, Ph.D., says it isn't hard to figure out why sobriety tattoos are growing in popularity in the community. By taking recovery one day at a time, each day in sobriety is a milestone. Sobriety "birthdays" are also a popular celebration.
"Every day sober is a victory over the addiction that could have taken that individual's life," Rosenberg says. "The day someone becomes sober is a marker of a decision to commit to life, and to commit to a journey of recovery. It's a monumental decision. It makes sense that recovering addicts may want a physical and personal symbol of their decision to choose life over their addiction."
Rosenberg explains that unlike a bracelet or ring that can be removed, a tattoo is a permanent representation of the commitment to a life change — it's etched into the skin.
"Physically looking at the tattoo — at times when life's stressors may attempt to lessen the resolve of
the recovering addict — it can remind them of their commitment and quickly bring them back to sober thinking."
Lucy R. is one of those people. Sharing her sobriety tattoo story with RenewEveryDay.com, she says that when it comes to the content of the ink, it's always personal to the individual.
"I'm now on my 'second round' in sobriety," Lucy explains. "I got sober at 17 and stayed sober for close to 10 years. I always wanted to get the AA or NA symbol as a tattoo, which I think is the most common for young addicts in recovery, but my first sponsor told me not to 'brand myself.'"
Having trouble labeling herself as a recovering addict, she struggled with her first bout of sobriety, which eventually ended.
"I thought perhaps I was just young when I first was using, or perhaps it was a phase," Lucy says, adding it wasn't phase and she needed to find sobriety again. "Fast forward six years, and I'm now almost 9 months sober again. Recently, I saw a coffee mug with 'Love the Moment' on it. To me, it was a variation of 'Just for Today,' something I've always struggled with and something I need to always remind myself of. I got this tattoo on my upper right arm."
The tattoo is personal, so to Lucy, she's not "branding" herself with any sort of specific "recovery tattoo."
"I have nothing to hide about being in recovery, and the fact that I did hide it for so many years when I was younger turned out to be my demise. I think recovery tattoos — just like recovery — are totally specific and personal to each recovering addict."
Do you have a sobriety tattoo? What is it? Tell us in the comments!

Dr. Judy Rosenberg, Licensed Clinical Psychologist, holds a Ph.D. and Master's in Psychology from the California Graduate Institute in Los Angeles and a BA in Psychology from UCLA.