November 20, 2012
Make your day better with these video clips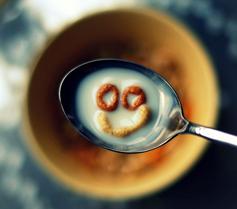 Everyone has a bad day — days when you aren't thinking the best thoughts about your fellow man and the rest of the world.
Here's some help. Here are reasons to know there is good out there in the world, even when we're not looking at the glass half full.
Here at RenewEveryDay.com, we've scoured the web to bring you 16 video clips that will surely make your day.
He may look like a famous American wrestler, but this Holland native is all heart. Check out the story of how he is inspiring the disabled and many more with a most unique form of kindness.
This little duckling wants to make sure he shares his meal with the carp!
A music event to lift your spirits.
Who can't help but smile as little Chloe waves goodbye to every person that crosses her path?
A man who spotted a duck's nest below his office window rescued the hatchlings by catching them as they jumped from the ledge. Then he helped lead them through a street parade to water.
A sports news story like no other. Nothing beats making someone feel like they belong.
New Bedford firefighter Al Machado saves a cat with mouth to mouth resuscitation after rescuing the cat from an apartment.
Will of California is a retired carpenter who crafts toy trains for kids in his neighborhood and beyond. Learn how his unique acts of kindness are bringing smiles to hundreds of children!
Check out this montage of the most inspirational images you'll see today.
This dog whisperer lulls puppies to sleep with just his voice. Yes, his voice.
Students take on the value of kindness in a social experiment.
No one's happier to see this U.S. soldier come home than his furry friend.
What do you love about the world? Want to break into song about it?
It's never tiring to watch the web's favorite lion, Christian.
Friendship knows no boundaries. This dog's best friend is a dolphin.
Meet Frank, John and Jack three "Muffin Men" who are turning retirement into an opportunity to distribute food and kindness to those in need.
MORE:
23 inspirational messages of addiction and recovery