May 4, 2020
By Ashley Dane
When it comes to recovery, there is getting sober and there is staying sober. Both are challenging for different reasons: One is about finding ways to not drink, and the other is about finding ways to stay sober. 
That might not sound like a big difference, but if you've achieved at least a few years of sobriety, you know what this means. If you haven't, you will.
At a certain point, it's just not about the drink anymore. The craving is lifted, and life moves forward. Or, as it is sometimes said, life is in session. The phrase "in session" implies education, as if life is a big classroom and we are students learning what we need to move up to the next level. That implication is fitting; life is like that. The lessons are usually humbling, often profound, and you can pretty much count on a lot of grueling homework. In recovery, we have the same lessons as everyone else, but we also have the added bonus of staying sober through said lessons, learning to handle calamities in ways that honor who we have become and who we are becoming.
It goes beyond not picking up a drink in the face of crisis—it's true emotional sobriety we are striving for, an unshakeable serenity that is not affected by circumstance.
We approached a few established individuals in recovery and posed this question: What is the biggest lesson you have learned in sobriety? 
The subjects we chose were selected for being respected in their fields and for having that quality you find in people who have wrestled with the worst of their demons: a dignity and sense of purpose that has motivated them to excel in life.
Their answers are not surprising but very illuminating. That a prizefighting boxer learned to stop "beating himself up" and love himself or that a model with more than 300 magazine covers learned that we all struggle with delusions and false images of ourselves, thus giving her deeper compassion for others. These are prime examples of how we shape our lives around our shortcomings and shape our shortcomings around our lives. When alcoholics and addicts face their deepest defects, the lessons resonate with all aspects of their existence. The one consistent theme in all their answers, though, is that the fundamental relationship to be healed is with the self, as the self is the common denominator in everything else in one's life.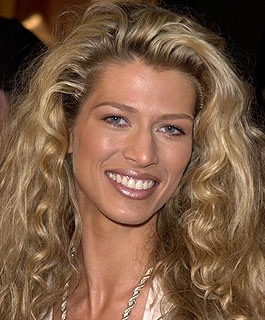 "Because I was so numb all those years, I really didn't know how fragile the human psyche is … my own and others'. I had no idea how many delusions and false beliefs people have and how attitude can shape your life. When I was using, I felt like I was crazy and everyone else was sane, and now I know that's not true. My way of coping was by numbing my pain with drugs and alcohol, but I now see we all have pain. Some people treat it with a false image of themselves or with material items, plastic surgery, constant conflict, etc., but we are all struggling with self-love, addict or not. Knowing this, I can have a lot more compassion for others and their fallibilities, as well as my own."
Amber Smith, model, actress, lecturer and TV personality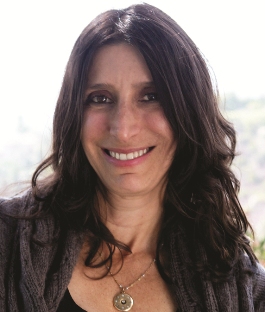 "So many lessons after 23 years! Probably the biggest lesson I learned in sobriety is to trust your support system. In recovery, there have been times that my own self-will or disease gets in the way of making the best decision. I have found that my sponsor, family and recovery friends are sometimes the best guides in my decision-making process. In sobriety a few years ago, I found myself picking a wrong business partner. If I had listened to the people I trusted, most telling me to be careful and that my perception was off, it may have spared me tremendous hardship. Even having years of recovery, staying open and receptive to the suggestions of my sober support system is monumental in staying safe and healthy."
Bernardine Fried, clinical director and founder of ONE80CENTER
"I had to learn that I am just like everybody—not special or unique. My problems are just like everyone else's, my victories are not bigger and my losses are not more important. I learned that I don't need to push or struggle or fear that if I am not forcing myself to be the best at all times then everything will crumble. I now have the ability not to upset myself with things that used to seem like life or death. The other biggest lesson is that with the Twelve Steps, a Higher Power, fellowship with other alcoholics and working with a competent therapist (if needed), all things are possible."
Terry Gorski, internationally recognized expert on substance abuse, mental health and best-selling author of The Relapse Prevention Counseling Workbook, Passages Through Recovery and Healthy Relationships
"I had to learn to love myself. I didn't love myself as much as I should have. As a professional boxer, I always had an entourage; I couldn't stand to be alone with myself. Even after getting sober, it was difficult to be alone. I just wasn't enough for myself. It took time to learn to love myself, to have self-respect and self-value, to not beat myself up. I still have to work on it all the time. I pray and try to maintain balance. Self-love is the hardest lesson for me, but it's the most important because I can't really love others if I don't love and accept myself first."
Ricky Quiles, four-time worldwide championship prizefighter and boxing trainer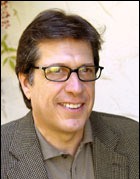 "To be willing and open to do things that I don't normally want to do, which is contrary action. I wouldn't be sober; I wouldn't have done the Steps; I wouldn't have been willing to go back to school and study late in life. Now I am a licensed naturopathic doctor with a successful practice in Beverly Hills and 26 years of sobriety. It's all a result of the willingness to go with my heart and not let the fear freeze me into place. It's the basis of principles before personalities! If I listened to my personality, I would not have the life I have now, far from it."
James Rotello, naturopathic doctor of orthomolecular medicine
"To suit up and show up no matter what. My head is always going to say the opposite. If I had listened to my head, I would not be where I am today. Because I showed up despite what my head told me, I have 22 years clean and sober, a career beyond my dreams and a marriage that is great because we both are in recovery. I am a fantastic mother today. I have more than 20 women who I sponsor and the list goes on and on. I would have nothing if I listened to my head and didn't show up for my life!"
Shireen Janti Reid, manager of MusiCares Foundation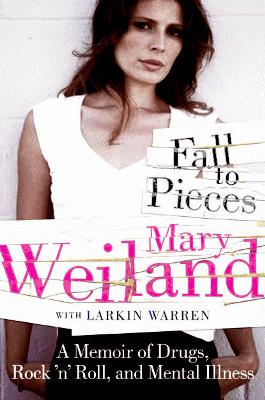 "Like most addicts, finding a positive quality within ourselves is like asking a newborn baby to ice skate. I was never the kid that excelled at sports or the piano, but what I was good at was entertaining friends and, most importantly, myself, with humor whenever a negative situation would present itself. Jollity is not the first quality you'd expect in recovery, but I couldn't find an easier route to long-term sobriety. I made finding the funny a priority. I searched out those that looked like they were having a good time, and this may be hard to imagine, but those who were laughing. Beating myself up for all the horrible things I did while I was using never changed the fact that I had done them, and it only made recovery more difficult. Laughing about my ridiculous behavior made me feel good long enough to get better, and that might not be something I could have recognized without sobriety."
Mary Weiland, ex-wife of Stone Temple Pilots frontman Scott Weiland and author of the book Fall to Pieces: A Memoir of Drugs, Rock 'n' Roll and Mental Illness
"The biggest lesson I learned in sobriety is that I am enough no matter what. I have been building a foundation that no person or place or thing can take from me. That allows me to realize that I am enough and that I have a story to tell. We all have a story to tell, and it's up to us to choose how to tell it."
Jennifer Giminez, model, actress, TV personality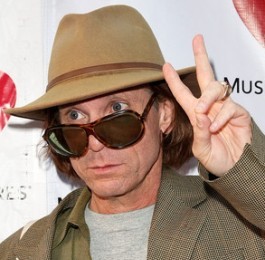 "Acceptance, for sure! To accept people as they are, myself included. To not force things, as in getting my own way all the time. Let life unfold. Let it come to you. Life on life's terms. Not life on my terms. It makes things much easier, but it's still hard to do on a daily basis."
Bob Forrest, interventionist, known also for his presence on Dr. Drew's Celebrity Rehab
So there you have it, folks, simple and eloquent. Suit up, and show up. Let life unfold. Find the humor in things. Love yourself. Don't get caught up in results, be willing to do something different and have compassion for yourself and others. Sometimes the challenges that teach these truisms are not easy, but they make all the difference to one's recovery. Embrace the lessons, and embrace yourself. More will be revealed!
Ashley Dane is director of communications at ONE80CENTER, a residential dual diagnosis treatment facility in Beverly Hills, Calif.
Related:
'All of a sudden I loved myself.'