May 27, 2020
By Tim Hillegonds
For a lot of people—or at least the ones we recovering folks would call "normies"—the holiday season is eagerly anticipated. There are the usual things like turkey and presents and Pandora's holiday station. There's the mass hysteria of Black Friday sales and the extra days off from work. And then, of course, there's football, family gatherings and the long-awaited Christmas feast. Yes, for most people, the holidays can't come soon enough.
But for other folks—the ones who've made the decision to put their vices aside to make room for a new, sober way of life—the holidays can look more like a minefield than a nativity scene. Triggers abound, and just the thought of eggnog, hot toddies and having to spend an entire family get-together completely sober is enough to scare even those with the steeliest resolve.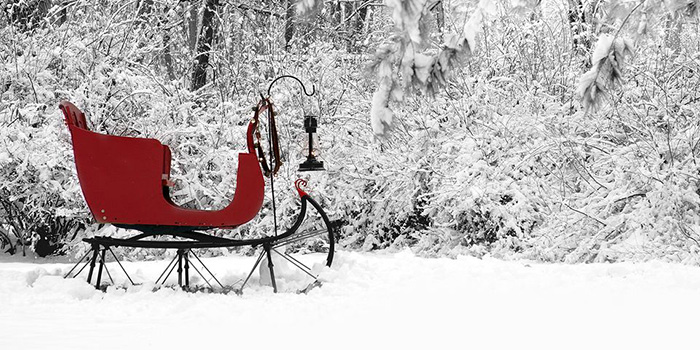 "I always loved the holidays growing up, but as I got older, I found that they were just a great excuse to go out and party," says Rich Dykstra, a busy father of three who got sober in November of 2006. "After I got sober, the first two holiday seasons were very difficult. I felt that they would be ruined if I couldn't properly celebrate, or worse yet, that I would ruin them for other people because I couldn't party alongside them."
What Dykstra felt is typical of those in early recovery. There's a great deal of uncertainty—a nagging feeling of anxiousness as to what you'll find once you're actually in the situation. For the newly recovered, not only has the proverbial game changed, but the rules have, too; and it's hard to know exactly how people will react to the new you.
Your Holiday To-Do List
The holiday season is rife with potential pitfalls for people in recovery. Here's how to handle it.
Plan for inappropriate gifts
It's not uncommon for people to give alcohol as a gift for Christmas. Plan for it, and make sure you've thought through a way to graciously decline.
Alter the way you celebrate, make a new tradition
If out of control celebrations are your family's norm, then it's time to create some new traditions. Don't be afraid to develop the new status quo.
Talk to the host in advance about your situation
A well-timed phone call to the host or hostess about your decision not to drink at the upcoming function can go a long way. Communicate your concerns ahead of time.
Have a prepared statement about why you don't drink
Inevitably, there will be a toast and someone will want to know why you aren't drinking. Having a prepared statement can take the pressure off when the time comes.
In general, predicting other people's reactions is incredibly difficult. For the most part, it's not a good way to go into a potentially volatile situation. After all, there's really not a whole lot of room for assumptions in recovery. The good news, though, is there's a much better way.
According to Dr. Marvin Seppala, chief medical officer at Hazelden rehabilitation center in Center City, Minn., successfully navigating the holidays boils down to two fundamental actions: setting boundaries and making a plan.


"Families are always going to be a strong trigger for people," Seppala says. "Especially during the holidays. It's really important to have a plan and to address potential issues before you get to the party, the meal or the celebration."
He also recommends asking yourself if it's just too high of a risk to go in the first place.
"Should I go or not is a really important question," Seppala says. "If it's just a drunken bash, you may want to avoid it all together."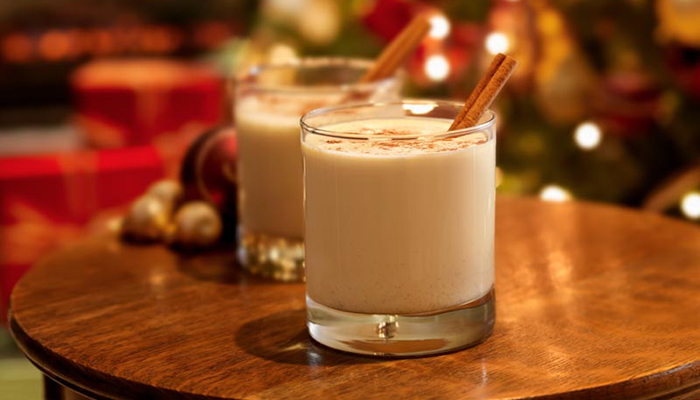 But not all family parties are drunken bashes. Some of them are just that: parties with family. Regardless, there still needs to be an interruption in the addict or alcoholic's usual pattern of behavior. If someone's spent the last 10 years using substances on Christmas, then there needs to be a plan—sometimes even a written one—for that person to turn to when situations arise. It can be as simple as having a sponsor's phone number to call, or as potentially awkward as bringing another sober person with you to the party. Whatever it is, though, it needs to provide specific alternatives to specific triggers.
When Dykstra looks back on those early days of recovery, he does so with the same sense of gratitude that's typically prevalent in most recovering addicts and alcoholics.
"Initially, I needed to surround myself with folks that knew what I'd been through and try to hide myself from any triggers," he remembers. "But in six years my life has changed so much. It's just not as tough anymore."
What Dykstra is saying is what all recovering people need to hear at one point or another—it gets easier. The holidays eventually end. Black Friday will come and go. And just when we think we can't handle one more holiday party, the Christmas tree is back in storage.
Yes, the holidays can be tough, and taking the time to put contingency plans in place can be daunting, but it's well worth the effort. Because once we can get ourselves through the first and most difficult experiences, the rest will become just a little bit easier. And that's when we can see that the true gift of the holiday season is the one we've given to ourselves—a chance at a new and sober life.