Uncategorized
May 27, 2020
Review: The Life Recovery Bible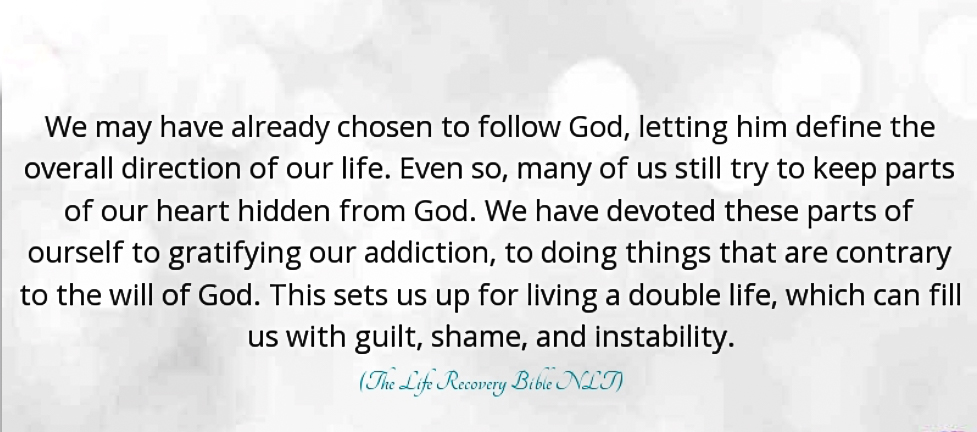 The Life Recovery Bible is today's #1-selling recovery Bible and is based on the 12-step recovery model. It was created by two of today's leading recovery experts, David Stoop, Ph.D., and Stephen Arterburn, M.Ed., to lead readers to the source of true healing–God himself.
Approaching this as a niche bible is wrong. Approaching this as a bible only for drug and alcohol addicts is equally wrong. Instead, approach this bible as a constant companion in pointing out the rough spots in life and connecting them to the bible.
I do not like niche market bibles, and I was unsure if I would find a bible dedicated to those in recovery something more than a market scheme, but in fact, the editors of this edition have made a great effort in reaching up from the pages of this book and communicating with those who are going through life with a different path than those of us who manage without addictions (that we know of.) I have spent several weeks in reviewing the added material and found that unlike many other devotional bibles, this one reaches across the intended audience and provides something more than the standard fare. It provides an honest approach to such things as sex, drugs, alcohol, destructive behavior and those things which contribute to, even from the outside, these things.
Each book is given an introduction, with summaries, in narrative form what the book is about, stating it in terms which are applicable to a recovery lifestyle. A common outline is given, as well as a bottom line which states the purpose, author, setting, date, and gives a key verse with key people and relationships. The dating and authorship is conservative, as to be expected. Turning the page, Recovery Themes, focusing on the book itself, are given , generally three in number. A running commentary/devotional is found at the bottom of the page, connected to the verses above. Again, all are keyed to the recovery lifestyle, to showcase the battles that others have fought, trying to cast them into the light of modern, personal, wars. Throughout several of the books, there are sections dedicated to the several steps of the different programs (indexed in the appendix of the bible) which includes a bible reading, a state goal and a devotional. Also, for many of the individual books, the authors have included reflections and insights based on the book.
The appendix includes topical indexes along with an index to the added material.
While this devotional bible is intended for an audience in recovery, it is very much one for those who need a reminder that sin is something to be recovered from as well. I would wholeheartedly recommend this book to be purchased for individual use as well as one to give out to those in need. If you are going to give a bible to someone who is struggling, give this one.
Features:
New Living Translation

Recovery Notes

–Placed throughout the Bible text, these notes pinpoint passages and thoughts important to recovery

Twelve Step Devotionals

–A reading chain of 84 Bible-based devotionals tied to the Twelve Steps of recovery and placed throughout the Bible text

Serenity Prayer Devotionals

–Based on the Serenity Prayer, these devotionals provide an excellent More than 50 Bible-based devotionals create an excellent guide to recovery

Recovery Profiles

–Key Bible characters are profiled and important recovery lessons are drawn from their lives

Recovery Reflections

–Topically arranged recovery reflections pinpoint specific Scripture passages at the end of most Bible books

Recovery Themes

–Prominent recovery themes are discussed at the openings of various Bible books

Other Features:

 Outlines, book histories, topical index, devotional index, book introductions, user's guide, and a new 12-step comparison chart
I want to deeply thank Tyndale House Publishers for the chance to review this product.  Joel Watts