May 4, 2018
Brent Shapiro Foundation Summer Spectacular lives up to its name  
Shapiro's legacy of drug-abuse prevention continues with gala fundraiser in Beverly Hills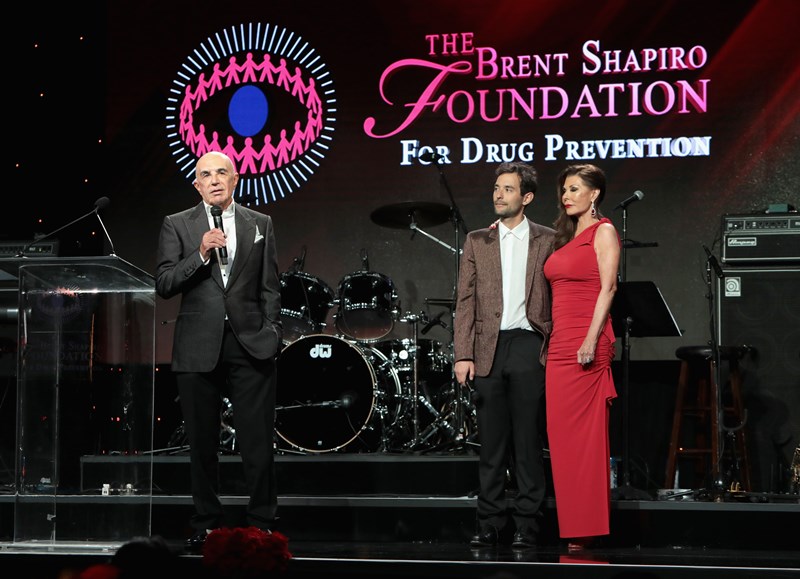 The Beverly Hilton Hotel was the setting for the Brent Shapiro Foundation's 14th Annual Summer Spectacular on Friday night. In the Wishire Garden, hosts attorney Robert Shapiro, his wife, Linell, and son Grant greeted friends, family, and celebrity guests, including TV/ radio host Larry King, actor John Savage (Goliath, Twin Peaks), musicians Ashlee Simpson and Rock to Recovery's Wesley "Wes" Geer, and the evening's emcee, Mario Lopez (Extra!). The gala event raises money for Brent's Club, the foundation's program to incentivize students to abstain from drugs and alcohol.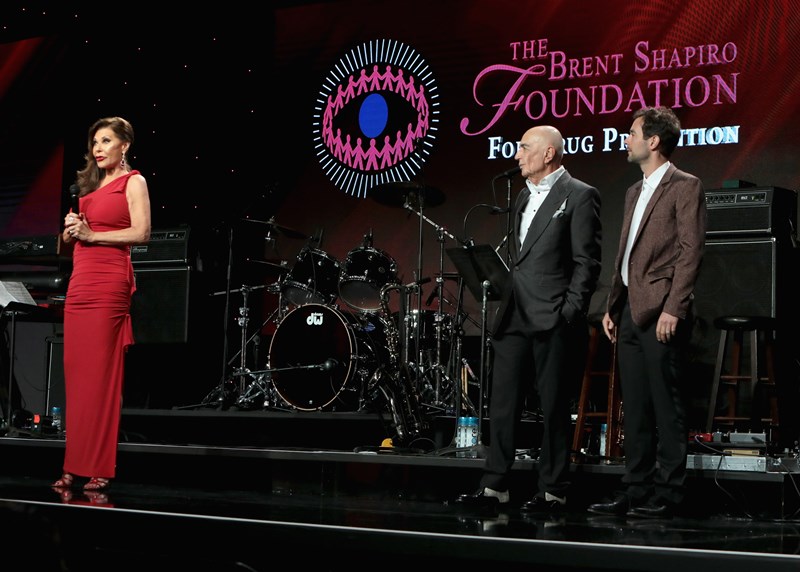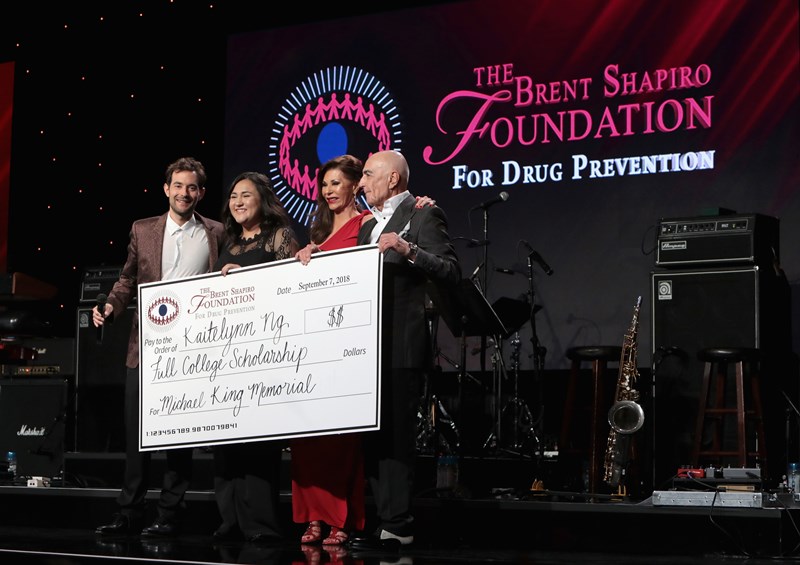 Lopez began the evening's events, inviting the Shapiro family on stage for a heartfelt remembrance of Brent Shapiro, whose death from drugs in 2005 inspired the creation of the foundation. High school graduates from San Gabriel and Boyle Heights, awarded college scholarships by Bent's Club, spoke about the challenges and rewards of choosing a sober, drug- free, life.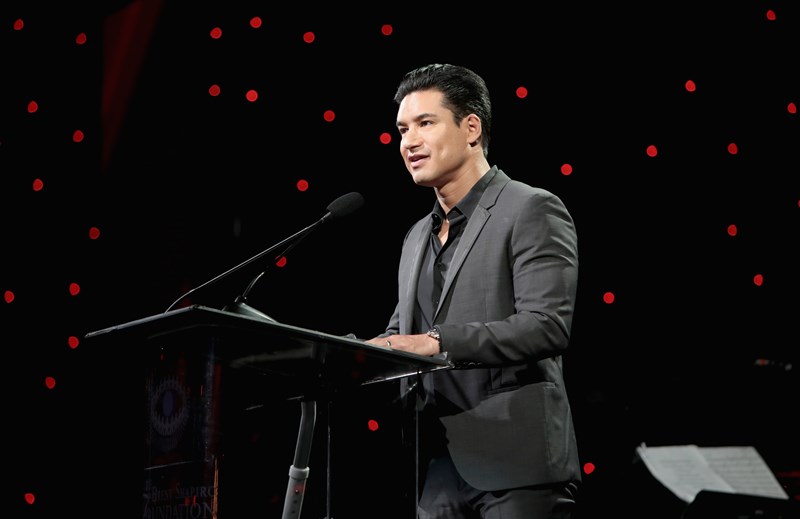 Actor Joe Manganiello was honored with the foundation's Spirit of Sobriety Award and gave a speech illuminating what being an alcoholic is and the symptoms, such as depression, that can lead to it. He also briefly touched on recent high-profile suicides in the news, and shared his hope for the future to remove the stigma from the diseases of clinical depression and addiction to make way for more effective diagnosis and treatment.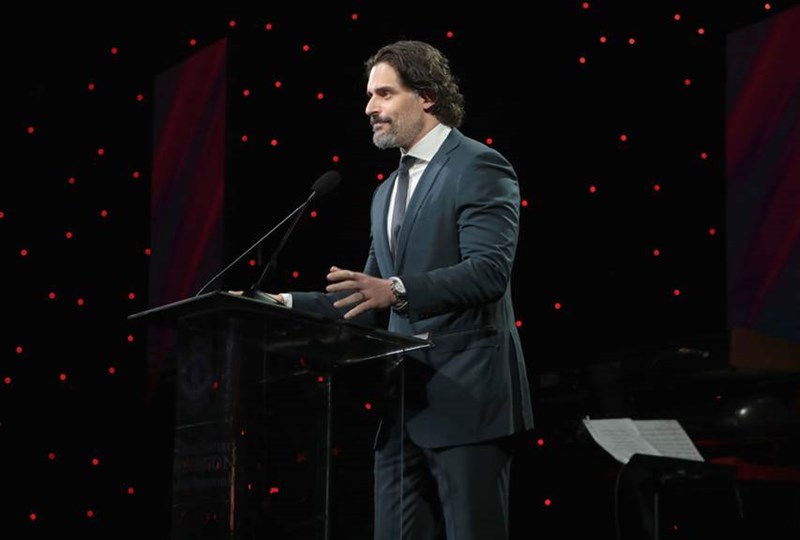 Guests were given replica Star Wars lightsabers to participate in the main event, a lively auction that included some unusual items, such as a cycle of In Vitro fertilization at Dr. Mark Surrey's Southern California Reproductive Center. Other items included a walk-on role in the Showtime's hit show Ray Donavan, a one-on-one interview with broadcaster Larry King, four nights at luxury resort The Brando on a private island in French Polynesia, two miniature Husky puppies, and 2019 Ferrari Portofino.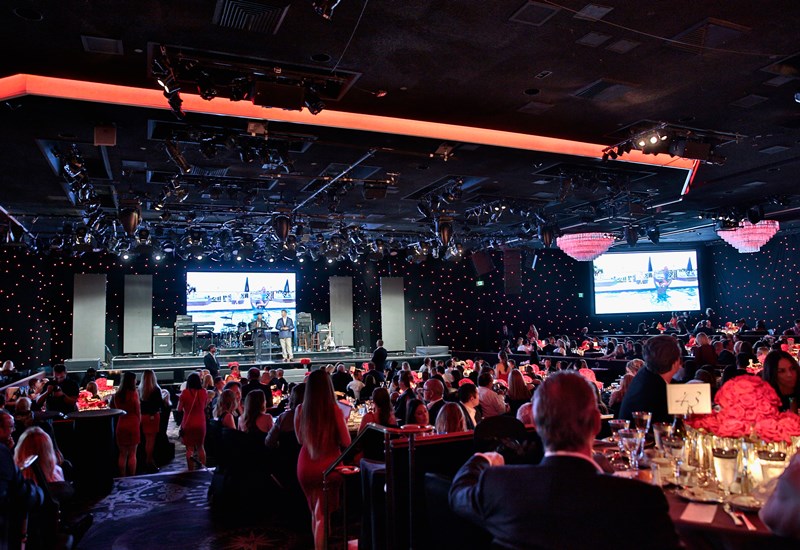 The evening concluded with a stunning musical performance by original Van Halen lead singer David Lee Roth, aka Diamond Dave, accompanied by Jimmy Kimmel's house band, Cleto and the Cletones, performing his hits such as Van Halen's "Panama", "You Really Got Me", and "California Girls", with colorful go-go dancers in tow.
Article by Amelia G. @FilmPatch.
For more information on the foundation, please visit www.brentshapiro.org.
Robert and Linell Shapiro created the Brent Shapiro Foundation following their son Brent's death to honor his life and promote prevention and awareness of chemical dependence. The foundation's mission is to save lives through awareness and effective programs that incentivize kids to abstain from drugs and alcohol. 
Working in conjunction with The Boys & Girls Club of America, Brent's Club programs educate pre-teens and teens about the consequences of drug use and works to prevent the formation of dangerous habits, actively showing children how to lead drug-free lives. Members participate in regular drug testing and as a free, rewards-based program, it sponsors community outings and once-in-a-lifetime activities, from NBA star basketball camps to celebrity meet-and-greets.
Ultimately, a number of sober graduates are rewarded with college scholarships funded by the foundation. Launched in 2012, Brent's Club currently serves over 1,500 children through programs in Boyle Heights (sponsored by the L.A. Dodgers), Monterey Park, Malibu, Long Beach, the Bronx (sponsored by the New York Giants) and Chicago (sponsored by the Chicago White Sox and Chicago Bulls).