May 27, 2020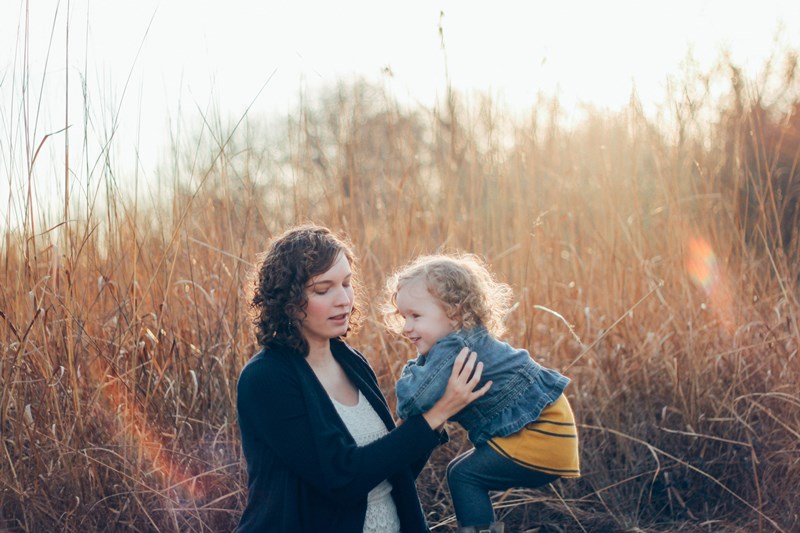 Being a young, sober woman and raising two daughters has posed many unique challenges over the years. One of those being that I am put in different circles with different people as my children grow up. First, there were the preschool moms and all of those worries and insecurities. Next, we are venturing into big-kid school — otherwise known as elementary — with another set of people to interact with. Don't get me wrong, I love people. I consider myself an outgoing person. However, as I am growing older, I am realizing that I am still shy and insecure when I first try to make new friends. That used to be part of the reason I drank. 
As the new year of big-kid school began, I already felt the butterflies walking by all of the new parents.  So, as you can imagine, when I received a text that said, "You're invited to a cookie swap!" from a mom I had been trying to get to know, I was very excited. Her son and my daughter had become friends in kindergarten, and we had been volunteering together in the classroom.  
As the weeks leading up to the swap went by, I pushed aside the fear and turned it into excitement until the night of the event arrived. Being a woman in her 30s who doesn't drink can sometimes be a little hard to explain, so I was told early on in recovery to always drive yourself and bring something non-alcoholic to drink. I tossed around showing up with a coffee, my favorite hot beverage, but then was thinking that may not go well with food. Instead, I showed up with a bottle of sparkling cider. As I walked in, I could feel the nerves rushing into overdrive.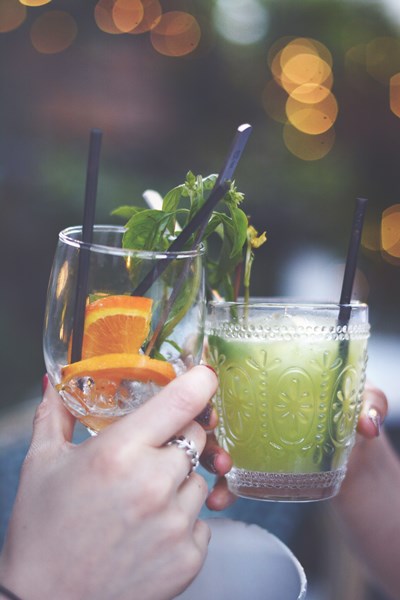 As I worked the room, there were a lot of new faces — and a lot of alcohol. Honestly, there was more wine than I had ever seen at a party, and this was one of only about 20 to 30 people. As I greeted the hostess, she tried to hand me a hot toddy. I politely declined and handed her my cider, which, in comparison to the 50 bottles of wine, seemed lame. I tried to mingle as best I could and quickly found the food. Thank God for the food table! For non-drinkers, this is our favorite part of any party. I kept looking around for someone who didn't have a glass of wine in their hand. There was one gal who I'd seen at the gym before. Great, I thought, I am not so different after all.  
You see, being a young mom who is trying to fit into a social circle of new people whom your kids are attending school with is hard enough, let alone having to tell people you don't drink and hoping they don't ask why. As the night went on, I was offered several more drinks. Finally, after the third attempt, I told the hostess I don't drink. She looked like she saw a ghost and had no idea what to say. Then I think she must have realized why I brought non-alcoholic cider. Phew, another bullet dodged, I thought. 
Nope! As the evening went on, another mom said, "What are you drinking?" When I told her, she said, "Oh, what type of wine do you like?" "None — anymore," I said. You think people could leave well enough alone, but she said, "You don't drink ever?"  "Yup, never!" I responded. Half of the women in the room looked uncomfortable. The funny part was that I was no longer uncomfortable. If my sobriety makes you uncomfortable, then maybe it's because you're drinking too much?
After this party, I was invited to a book club. Great! Another thing I had always wanted to be a part of. I showed up to the beach with my iced coffee and book. Turns out book clubs and cookie swaps are not always what they seem. Everyone except one lady had wine coolers, wine or beer stowed away. I gave this book club two more chances before deciding it wasn't for me. 
You see, even though I have been sober for 13 years, I still am vulnerable to that first drink. If I continue to put myself in situations that surround me with alcohol or if I try too hard to be liked, I may decide I need to fit in and have just one. So for now, I will keep my circle small. I realized I don't have to be best friends with every parent at my kids' school and that God seems to put just the right people in my path when I need them. 
Over the years in sobriety, I have learned a lot. I have learned I can be co-dependent still. I have also learned I often want people to like me and sometimes go out of my way for that to happen. What I have found is, as I become healthier and stronger, my authentic self shines through. It is OK to be different. Who cares what they think anyway.
Rebecca Collins is a sober mother and wife trying to find balance amidst the chaos of raising two beautiful daughters while having a very loud mind and keeping everyone grounded at the same time. Read more about her journey on her blog, Sober Female.