May 27, 2020
By DeAnna Jordan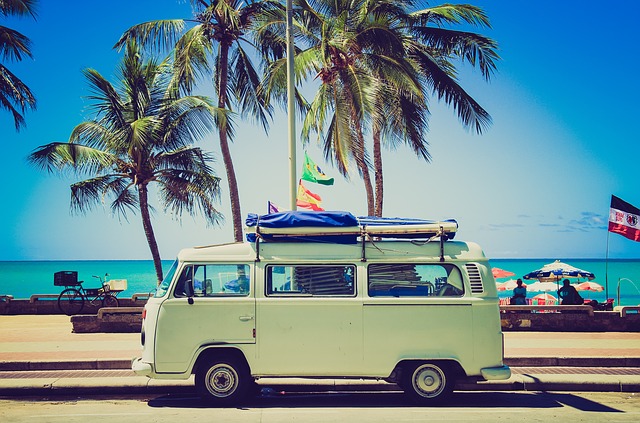 Many people enter treatment with the idea that sobriety is the end of any fun or excitement. They think their lives, as they know them, are over and that they are doomed to a boring existence. "I will never have fun again," they usually tell me. To which I ask, "Which part of active alcoholism was fun? Waking up in your vomit or your third DUI?"
Although they may be right that their lives as they know them are over, what most of us fail to see when we start our sobriety journey is that our lives will take a complete 180 — for the better. Experiences are a bit sweeter when you remember what you did and who you were with and have ample pictures to reminisce.
In sobriety, I have stayed up dancing all night, traveled to more than 10 countries, pursued my lifelong passions, started my doctorate in psychology, contributed to nonprofit organizations and started a business.
You see, when you drop the bottle and toss the drugs, you find that the world is your oyster. You can do anything and be anyone you want to be. The only hurdles in your path are your own imposed limitations.
Experiences I believed required alcohol or substances to enjoy are now some of my favorite sober activities.
The summer months are particularly difficult in early sobriety. Aside from every holiday, the summer months are the perfect excuse for copious amounts of alcohol. Barbecues, boat trips and beach days all seem to require alcohol to achieve any level of fun.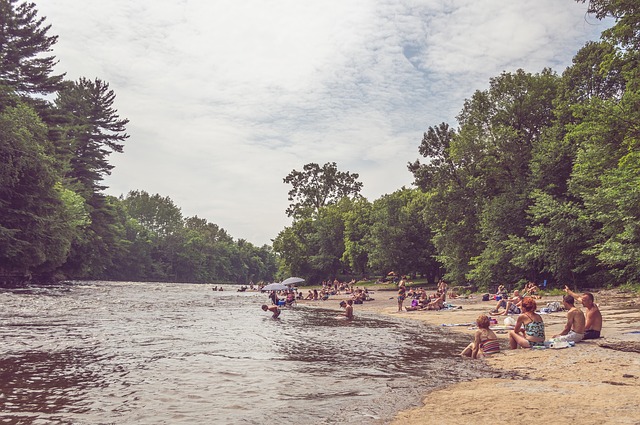 How do you cool down in the summer heat without an ice-cold Corona? How do you socialize at a BBQ without Jell-O shots? How do you watch preseason football without a pitcher of margaritas? These are common concerns of early sobriety, and there is no shame in asking these questions.
The beautiful part of this sobriety journey is that your experiences are as joyous as your company.
When you gather a group of sober alcoholics for any activity, you are bound to have fun. In the midst of any sober hangout, there is a soft undertone of gratitude and appreciation of life that transcends into the atmosphere. It is as if the universe is whispering: "You are alive. You are sober. Enjoy!" 
Of course, there are initial sentiments of social anxiety when you start your sobriety journey.
For example, you are invited by a group of sober people to go to the beach for a few hours. You show up, palms sweaty and knees weak from anxiety. You're worried you will say the wrong thing or that they won't like you. How do you get past this social anxiety and have fun?
Aside from frequent exposure to uncomfortable social situations, the best way you can grab hold of your social anxiety is by talking about it.
Tell one of your sober acquaintances that you are feeling anxious. Vocalizing your concerns desensitizes the triggers. Think about it: How many times have you kept a secret, building it up in your head to be a big deal. But then when, in reality, you share it with another human, it seems petty?
The same concept applies to your social anxiety. You have to talk about it.
You may be wondering what activities you can enjoy now that you're sober. Here's the formula for summer fun in sobriety: (activity + sober companions ) – alcohol/drugs = sober, summer fun!
Here is a list of fun, sober ideas to try out this summer. But by no means is this a comprehensive list. The sky is your limit:
BBQ
Cookout
Beach day
Surfing
Paddleboarding
Beach volleyball
Bonfire
Picnic
Road trip
Camping
Lake trip
Rock climbing
Hiking
Just last weekend, I had the opportunity to go camping with my family in Laguna Beach, California. We rented an RV, barbecued, went hiking, made s'mores and enjoyed the serenity of the ocean — all without alcohol. Who would have thought? My sister even nicknamed it Dry July!
My hope for you this summer is that you explore all that is great about sobriety: the companionship, the connection and the lifelong memories you will make if you stay sober one day at a time.
 
DeAnna Jordan, clinical director at New Method Wellness, has more than 20 years of experience helping individuals, ranging from celebrities to CEOs and everything in between, in their recovery and building of healthy relationships. As a result of her expertise, she has been featured on
Dr. Phil
,
Jane Valdez-Mitchell 
and
National Geographic's Taboo
and has been published in
Elle
magazine as well as the Huffington Post.