May 27, 2020
'The Craving Brain' shows the way out of addiction, following the path of one recovering addict and a physician's 40-year walk beside 1,000 others.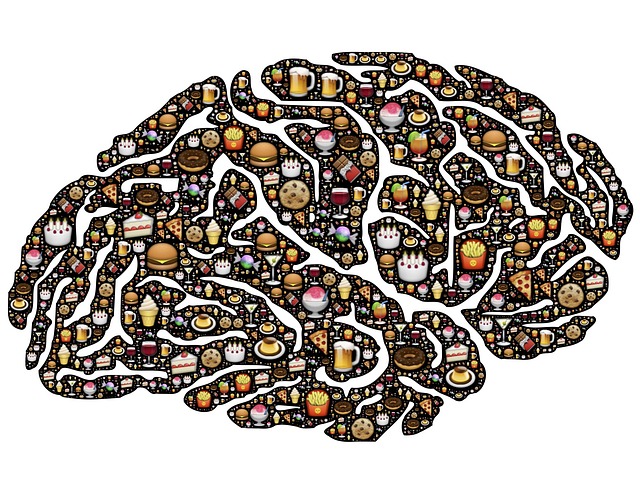 Anderson Spickard
has more than 40 years of professional addiction treatment experience, and James B. has almost as much experience as an addict. Now a person in long-term recovery, James teamed up with Spickard to write an honest and insightful book on the pathology and treatment of addiction.
Unapologetically realistic yet hopeful, The Craving Brain is an incredible resource for people with a substance use or abuse disorder, their family members, physicians and anyone interested in how addiction affects the brain and what can be done to remedy it. 
Spickard and James sat down with Renew to talk about their connection and writing the book together, about the role spirituality plays in substance abuse and recovery, and what is on the horizon that gives them hope.
Renew:  Who are you, and what do you do?
Anderson Spickard: I am an emeritus professor of medicine and psychiatry at Vanderbilt University Medical Center. I was active in the practice and teaching of internal medicine for more than 45 years, having served as a certified addictionologist, founding director of the Vanderbilt Institute for Treatment of Addiction, founder of the Center for Professional Health at Vanderbilt, national program director of the Robert Wood Johnson "Fighting Back" program and leader in the Association for Medical Education and Research in Substance Abuse. 
James B.: I'm a person in long-term recovery. I've been clean for more than 13 years. I am from North Carolina. I grew up with four alcoholic grandparents and a drug addict father. Despite my best intentions to not follow down that path, I started experimenting in high school. I spent a long time doing that. I got turned onto drugs in college and spent 10 years going through the cycle most addicts go through. I found recovery in 2003. I was able to get clean with a 12-step group. Since then, I've been working on rebuilding the life I had destroyed. I started by rebuilding relationships and making amends, getting financial and emotional counseling, then I went back to graduate school. I'm director of operations for a large nonprofit health care organization. I spend a lot of my time working with people in recovery, trying to get them the help and resources they need. I do it to give back based on the freedom and hope I've been given. I want to help other people find what I've found in recovery. 
Renew: How did The Craving Brain come about? 
JB: Dr. Spickard and I found each other through very wild circumstances. About five years ago, [co-author] Barbara Thompson began a book project. They started interviewing me. Those turned into long calls. Eventually, they invited me to co-author the book. We started that process in 2012. 
Renew: What was the process like of writing the book together?
AS: The book was written purely by conference call. Every Tuesday, we'd get on the phone and go over what we'd researched, what James was feeling and experiencing. We'd talk to him. Barbara would take the notes. I'd take notes. Then we'd write up the pieces we'd dealt with: James' story and my understand of what was happening in his brain. 
JB: The first half of the book chronicles my life from adolescence to getting clean. It's pretty much a horror story. It was a very grueling process having to relive that stuff all over again and be willing to put my dirty laundry out for the world to see. It was very hard. It was very dark for me. It was also helpful. It stirred up emotions and feelings I still had around the things I did. Ultimately, I was able to stick with it. I felt led to use my story to help people and show people no matter how dark your story is, no matter what road you've been down, there is a road to recovery for you. The only ingredient that is not unique to everyone's story is a desire to get better. My story is one of redemption. When we got to the turnaround part, that was exciting. 
Renew: James, how did you cope when it was so hard to share your firsthand accounts? 
JB: Luckily, I used the same tools that I learned in early recovery: Don't use no matter what. Call my sponsor. Call my network of people. Get back into counseling. I struggled with anxiety. I had to get on anxiety medication. I don't know how much was related to the book and how much it was just me and my ongoing recovery. Eventually, I got off the medication. But I know when it gets dark, I have to have the courage to open up and talk about it. The tools I learned in early recovery will help me throughout all areas of my life. I've always been able to stay on the road to recovery and better mental health — not that I haven't had dark days — but I know where my true north is. I call it my tool box for recovery and for life. 
Renew: What's in that toolbox?
JB: For me, the first thing is starting every day by getting in touch with a power greater than me. I was only able to get clean when I reached out for help. I start every day by asking for help. Sometimes that's a very spiritual thing. Sometimes it's the people in my life that I ask for guidance. I don't isolate myself. I know what my triggers are and the warning signs I'm not doing OK. I've learned the way out is through, not away, from our pain. 
Renew: James, what's one thing you learned about addiction while working on this book with Dr. Spickard?
JB: I had known this anecdotally, but what I discovered working with Andy is that the reward center in the brain actually gets hijacked. Your brain is telling you it's life or death, drugs or alcohol. Your brain is telling you you need it to live. Learning about that was a big ah-ha for me. Even though the brain can rewire itself, a recovering addict is always susceptible to euphoric recall. A positive memory about using can come up in your mind. If you don't have the tools to deal with it, you'll relapse. It's much harder to stay clean than it is to get clean. I became very passionate about prevention. I want to help young people to stop during the abuse phase. Once we're in full-blown addiction, without serious treatment, this problem is not going to go away. 
Renew: Dr. Spickard, what is something you learned about addiction while working on this book with James?
AS: I learned so much from James. One thing that happened on our conference calls is James went over every one of the 12 steps in detail. I was teaching men in a recovery program in a homeless shelter. I wanted to teach them the 12 steps. James went through every step with meticulous care. Now, I have a better understanding of what each step of the 12 is. Unless you do each one very carefully, you're not going to get well because you're so sick. 
Renew: What role does spirituality play in substance abuse and recovery?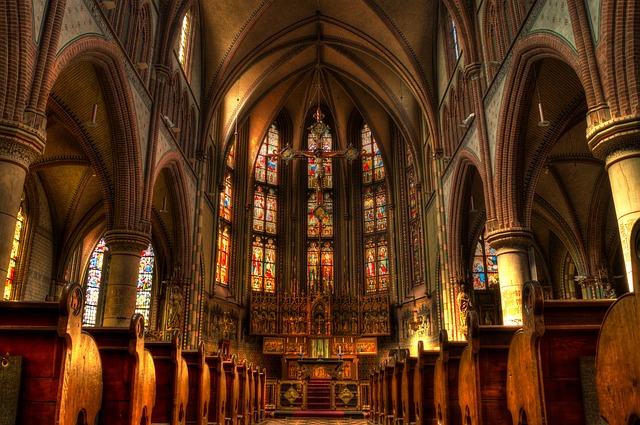 AS: The underlying spiritual issues of the addict are the guilt and shame of their addiction — guilt about what they have done while addicted and shame about who they are and have become. The power and love of God as the individual knows him in the 12 steps of Alcoholics Anonymous and Narcotics Anonymous will lead the addict to a spiritual awakening that will sustain the person as they "work the steps" daily with a sponsor and a home group of other addicts who are working to break the bonds of addiction. The family members who attend Al-Anon and Nar-Anon and work the steps also can have amazing peace and understanding of their loved one's illness. The Serenity Prayer prayed by all the addicts and their families is a spiritual healing prayer.
Renew: How did processing all of this affect your recovery, James?
JB: It helped me to realize why I was susceptible to addiction when some of my friends who partied right beside me weren't. It reinforced the belief that recovery is a lifelong process. I have a disorder or disease that is in remission as long as I don't use drugs or drink again. The book reinforced that the only thing I have to offer is my personal experience. 
Renew: The book is realistic yet hopeful. What is on the horizon that gives you both hope?  
AS: Medications for treating addiction to alcohol, opioids and tobacco have been available now for some time. Naltrexone is one of them and has demonstrated effects on reducing craving in severe alcoholics. Naloxone is a rapid acting medication that reverses the effects of opioid overdoses. The pressure of craving that drives the compulsion to drink alcohol or take addictive drugs is being intensely studied by researchers. An emerging molecular imaging technique using PET scans and (CT) computerized tomography of the brain have allowed researchers to study the craving of alcoholics and perhaps develop new medications to block their compulsive desire to continue taking the addictive substance.
JB: I have been blessed with a wonderful career beyond my wildest dreams. I have wonderful relationships. I have people in my life who care about me and trust me with their hearts and lives. I feel excited about leaving a legacy of helping people find recovery. Every day is a gift, and I couldn't be more thankful for the opportunities I've been given. I spent a lot of time being angry and mad. My whole perspective on life has changed. I've been given the opportunity for a new life. I continue to try to make that daily choice to be full of joy, happiness and service to others. No matter where you are, you can get a do-over starting today. The miracle happens at the next meeting. You just have to show up. 
Read an excerpt from 
The Craving Brain: Science, Spirituality and the Road to Recovery.