May 27, 2020
Whether you're trying to give up smoking, reconnect with the 12-steps or learn how to find balance and happiness in sobriety, there's likely a recovery retreat that can help you get there.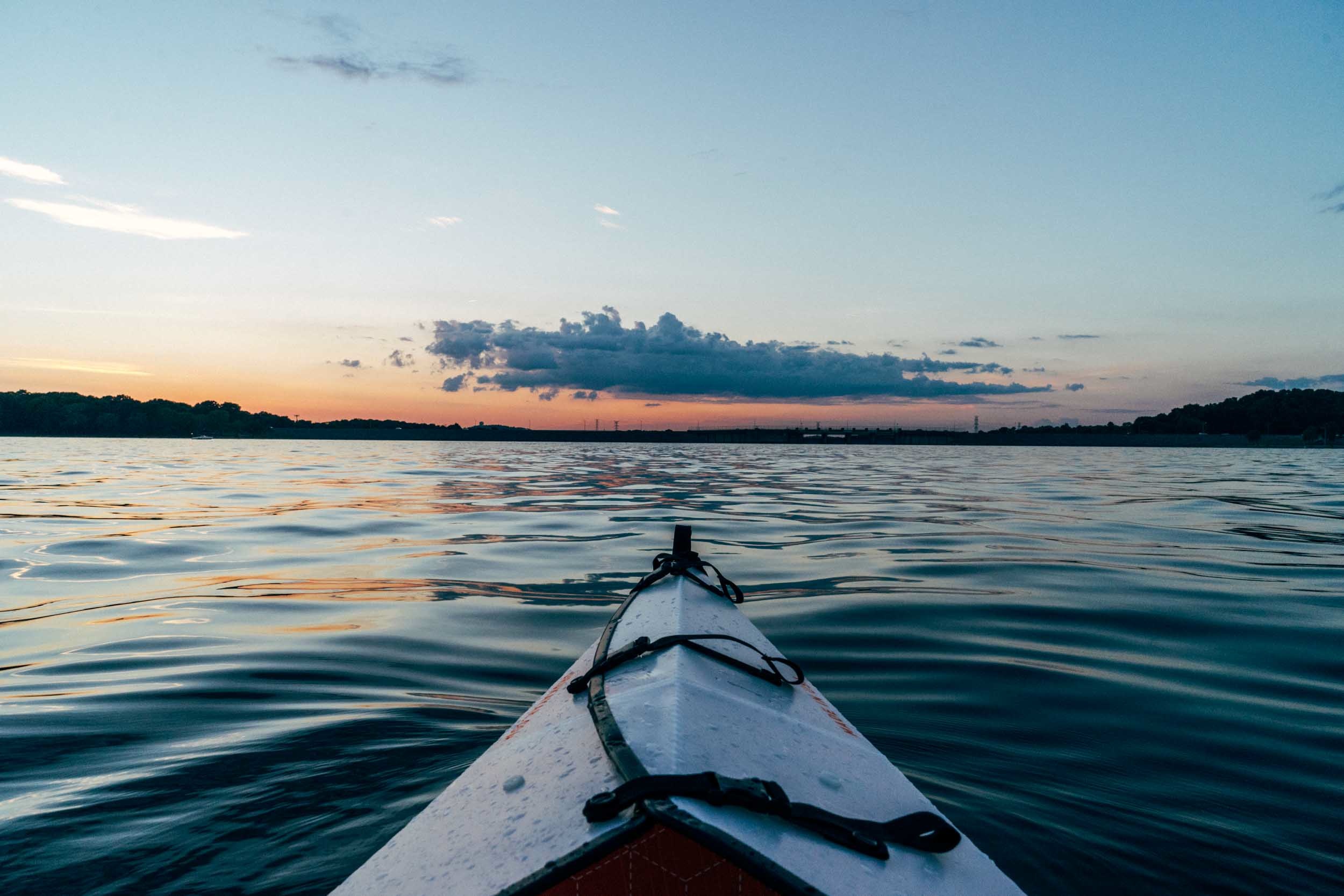 By Alexandra Pecci
When Chad J. finished 30 days of primary inpatient treatment at
Hazelden Betty Ford
's Center City, Minnesota, location for addiction to a controlled substance, he didn't go back to his regular life right away. Instead, he moved onto
Hazelden's Lodge Program
at the
Dan Anderson Renewal Center
, also located in Center City, which he describes as an "absolutely amazing" experience.  
The outpatient lodge offers stays to guests who are at every stage of recovery, from newly sober people like Chad to people who have been sober for years and need a "spiritual tune-up," says JoAnn Campbell-Rice, manager of renewal programs and spiritual care at the Dan Anderson Renewal Center. Both The Lodge program and the center's off-campus weekend retreats not only offer immersion in the 12-steps but also counselors, teachers, lecture, and meetings, as well as yoga, meditation, hiking and more. The weekend retreats each have different themes, too, such as preventing relapse, grief and recovery, and gratitude in recovery. 
"We're not a clinical setting," Campbell-Rice says. "There's a real fellowship, and [guests] have a lot of free time."
Indeed, during his stay at The Lodge, Chad rented a car, took two leaves of absence to visit his family and went to 12-step meetings in the local community. 
"We make so many decisions every day based upon our God-given free will, and there are so many avenues you can go, and each one takes you to a different place," Chad says. 
Continually navigating that intersection between freedom and personal responsibility is at the heart of living in recovery, and recovery retreats offer guests a chance to find the ideal balance for doing just that. Whether you're trying to give up smoking, reconnect with the 12-steps or learn how to find balance and happiness in sobriety, there's likely a recovery retreat that can help you get there. 
What They Are and What They're Not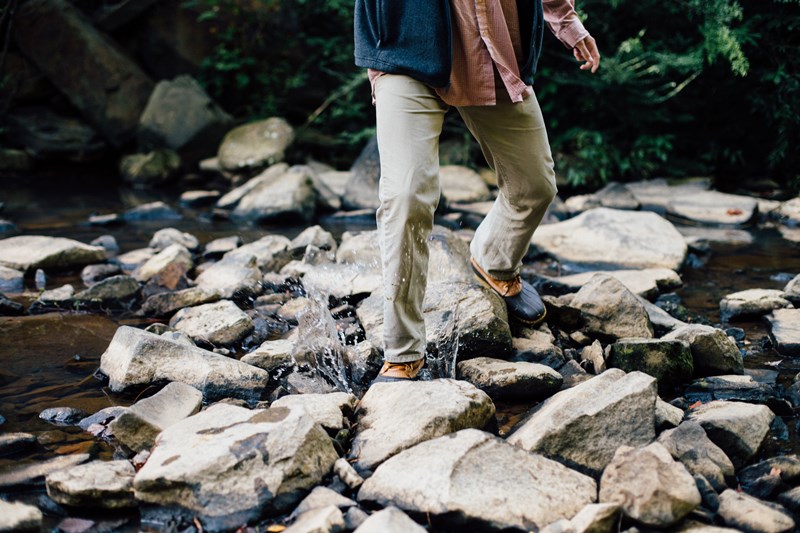 Recovery retreats are wonderful resources that can help people find wholeness in recovery. People who attend recovery retreats have typically already been through clinical addiction treatment and are looking for ways to make recovery an ongoing part of their lives. Retreats offer fellowship with others, immersion into the 12-steps, and a chance to recharge and recommit to sobriety. Many are held in beautiful settings and offer hiking, yoga and socializing, as well as counseling and meetings. 
But they aren't right for everyone and shouldn't be thought of as an alternate to clinical treatment. 
"It's not right for somebody who needs a higher level or care that is destabilized," says Lori Jean Glass, executive director of clinical operations at
Five Sisters Ranch
in California, which offers a sober setting for a very small group of women to work through relationship challenges such as love addiction, depression and codependency. "It's also not right for somebody who doesn't want help. One of the prerequisites is that you have to want to be there."
Unlike rehab facilities, recovery retreats are not clinical settings. For instance, they don't offer medical services for people for people in detox. 
"They must be medically stable," Kent Doffing, men's admissions coordinator and supervisor for
The Retreat
in Wayzata, Minnesota, says of potential guests.
Indeed, retreats operate as a kind of immersion in sobriety and recovery, often acting as a step between medical treatment and living fully in recovery, or as a way for people to reconnect with themselves after a longer period of recovery.
"Someone who is looking for an alternative to treatment but really needs treatment … this is not for them," says Janelle Wesloh, executive director of recovery management for the
Hazelden Betty Ford Foundation
. For the retreat programs at the Dan Anderson Renewal Center, for instance, guests generally need to have two months of recovery under their belts in order to attend. 
"We try to make sure that they're not using this as a substitute" for clinical treatment, Wesloh says.
Durga Leela, founder of
Yoga of Recovery
, which offers retreats around the globe, echoes that: "We're not a medical facility, and we don't have doctors there." Anyone who needs support to come off of strong alcohol or drug addictions should get it elsewhere before attending one of these retreats. 
In addition, self-motivation is critical. Leela says the yoga retreats are not right for someone who can't participate in a fairly disciplined schedule.
"We're not going to come and drag you out of bed," she says. She says many of her attendees are people who have been through a rehab program but are still looking for extra knowledge, again emphasizing the personal will and desire to be there. 
Choosing the Right Retreat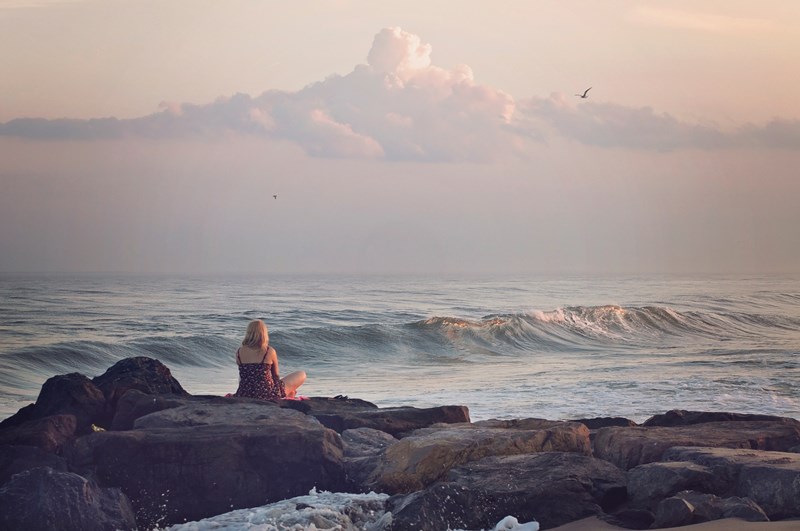 "We are all similar in the fact that we have a difficult time handling life on life's terms," Chad says of himself and the other people he met during his stay at The Lodge. 
People on retreats may share common struggles, and the retreats themselves often have elements in common, such as beautiful settings and self-directed learning. But there are key factors that people should look for when choosing which retreat is right for them. For instance, some retreats are co-ed and have dozens of guests at a time, while others, like Five Sisters Ranch, is only for women and works with only six guests per session. Some are grounded in spirituality and the 12-steps, while others are not. Also, some accept medical insurances, while others need to be paid out-of-pocket. Still, others have scholarship programs available to help offset costs. Different retreats also focus on different recovery needs.
Whatever kind of a retreat you're drawn to, though, Glass says it's important for potential guests to look for a staff that's caring, understanding and highly trained. 
Some staffers might even be in recovery themselves. For instance, many of the people of work at The Retreat are in 12-step recovery, among them, Doffing, who went through the program before taking on the role of men's admissions coordinator and supervisor. He says it was helpful to him to have staff members there who understood what he was going through. 
"I needed to know when I got sober that I wasn't alone," he says. 
Glass says potential guests should also look for a connection with the mission and the purpose of the retreat and match up what they're looking for with what's offered. 
"They should create their own questionnaire based on who they are and what they want to change and how those places answer their own personal questions," she says.
Doffing adds that guests should also look for a program that's safe and financially transparent. 
"Safety is paramount here," he says. 
Options to Consider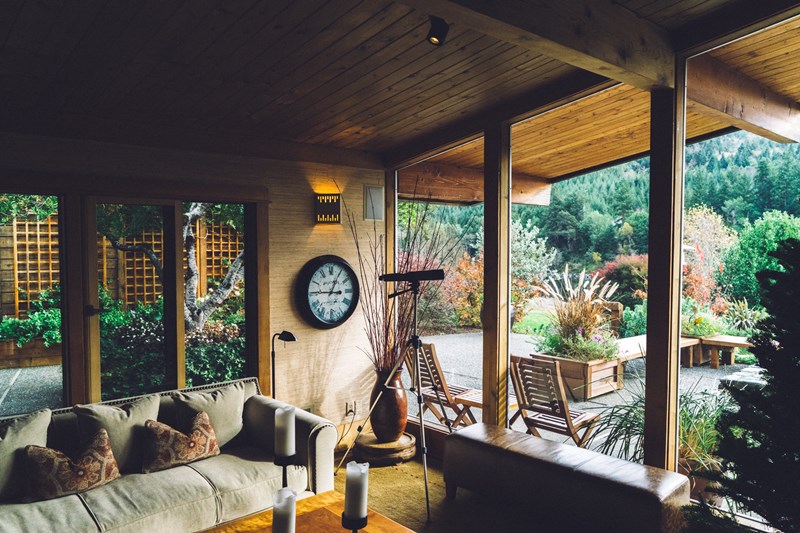 You might find the retreat that's right for you via a simple internet search or an in-depth discussion with your therapist. Here are a few to get you started. 
Five Sisters Ranch
California
Five Sisters Ranch is a 12-day intensive program that aims to help women heal their relationships, which are often suffering due to trauma, addiction, codependency, anxiety, depression or other issues. Only six women at a time participate in the intimate, individually tailored program, which includes sound healing, yoga, equine-guided recovery, healthy meals, one-on-one and group therapy, and expressive arts. This kind of experiential therapy is particularly effective, says Lori Jean Glass, executive director of clinical operations, because it's "getting them to feel something through experiences as opposed to sitting them down and having them talk." In addition, the 15-acre, mostly solar-powered, mountaintop facility is super eco-friendly, boasting LEED Platinum certification and gardens that grow most of the ranch's food. "We're basically a 100 percent nontoxic environment," Glass says. Plus, each of the spacious guest rooms have a private bath and walk-in closet. "It's a home," Glass says. "It's not really a treatment center." 
The Lodge Program and Weekend Retreats
Hazelden's Dan Anderson Renewal Center, Minnesota
"Somebody once called it a 12-step spa," JoAnn Campbell-Rice, manager of renewal programs and spiritual care at the Dan Anderson Renewal Center, says of the weekend retreats that the center offers. The center's retreats offer a different recovery theme every weekend. People attend for many reasons, often seeking a "spiritual tune-up" or a place to reconnect with themselves and their dedication to sobriety. The retreats welcome people with long- or short-term sobriety and are open to all 12-step fellowships. Retreat guests can either stay on campus or at local lodging, but whichever they choose, they can participate in morning yoga, meals based around a recovery-minded menu, lectures, meditation, a fitness center, miles of trails, and a pool on a beautiful, lake-view property. "Some people come every single year," Campbell-Rice says. "It's a way to notice their own progress." The Lodge program offers longer stays.
The Retreat
Minnesota
Operating on the principle of providing "non-clinical, mutual help" to its guests, The Retreat is a residential and non-residential recovery program located in Minnesota's Wayzata Big Woods. The program uses 12-step immersion and focuses on spirituality and education, rather than treatment. The typical program is a 30-day residential one, although extra time can be added, says Kent Doffing, The Retreat's men's admissions coordinator and supervisor. "The major selling point for people is that our guests are people who know they have problem and want to start living the solution," he says. "We don't have a medical facility here. What we're driven by is really a community approach." Days at The Retreat consist of morning meditation, Big Book study, nondenominational chapel, presentations from people who are in long-term recovery, evening 12-step meetings and personal time. Other activities offered throughout the week include yoga, guided meditation and Saturday movie night.
Smoking Cessation Wellness Retreats
Florida and Arizona
Quitting smoking can be wrought with stress and anxiety, as well as the physical pain of withdrawal, so Smoking Cessation Wellness Retreats aim to turn the task into a real vacation. With a quit date set before they arrive, guests stay at a resort in Florida or Arizona, where workshops, yoga, meditation and one-on-one counseling meet swimming in the pool, kayaking, delicious meals and enjoying the spa. The daily grind of life falls away, and guests also learn new habits, rituals and techniques for overcoming cravings that they can put into place when they get home. The network they form — both with the retreat staff and other guests — is also essential to success, and guests are encouraged to stay in touch and follow up often. "Quitting smoking is not just a process; it's a life-altering event," Yvonne Testa, executive clinical director of programming and founder of Smoking Cessation Wellness, LLC, which runs Smoking Cessation Wellness Retreats. "They need to remove themselves from their whole life."
Yoga of Recovery
Global locations
Yoga of Recovery emphasizes balance, combining the tools of 12-step recovery with yoga and Ayurveda. Retreats are held in locales around the world, from California to the Bahamas to Vietnam. A daily schedule might include morning meditation, chanting and hatha yoga practice, which includes breathing and relaxation techniques, along with workshops about the paths of yoga and Ayurveda that are specifically targeted toward addiction and meetings for attendees. Relaxation or body treatments, rest, forming bonds with other attendees, and free time to be in nature are also part of the program. "Balance the system, rather than chase the symptoms," says founder Durga Leela. "It's a beautiful healing system."