May 27, 2020
After losing six brothers to alcoholism, Mike Williams Sr. raced the Iditarod carrying precious cargo in his sled: the sobriety pledges of hundreds of people. It's just one way that the community leader is inspiring wellness among Alaskan natives.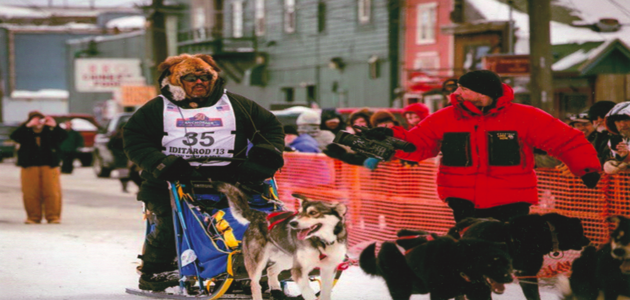 By Dylan Barmmer 
Chief of the Yupiit Nation. Celebrated Iditarod musher. Hardened survivor. Powerful advocate for recovery. 
Mike Williams Sr. is all of these things and more. Much, much more. 
The Alaska native has known both immense tragedy and great triumph during his 62 years on earth. The tragedy cuts so deep, and encompasses so much personal loss, it's almost hard to comprehend. 
Williams lost all six of his brothers to the ravages of alcoholism, each one of his siblings succumbing to early deaths that were attributable to excess drinking. 
As Williams methodically details these deaths in a phone interview with Renew from his home in Akiak, Alaska, the scope of the man's pain unfolds in a litany of loss. Yet he describes each one of these tragedies — ranging from falling in an ice hole to losing consciousness in a fire and including a pair of suicides — in a tone that is measured, matter-of-fact, maybe even accepting. 
"Six brothers, all alcohol-related deaths," says Williams. "It was really hard on my mom. Really hard on my dad. It was a major disaster in my family and in my own life."
Although certainly an extreme example, a tragic story like this is also not exclusive to the Williams family, especially in Alaska. As Williams knows all too well, alcohol abuse, addiction, domestic violence, self-harm and suicide are ailments that afflict Alaska Natives — and Native Americans all across America — at especially high rates.
"Alaska statistics on alcohol deaths are the highest in the nation," says Williams somberly. "The statistics are alarming up here." 
Indeed, they are. Recent data shows that alcohol-related deaths among Alaska Natives are nearly nine times the national average. In fact, a staggering seven percent of all deaths among Alaska Natives involve alcohol.
Young Yup'ik men are particularly susceptible to alcohol abuse and addiction, and many decide to take their own lives every year. Suicide, along with alcohol-related accidents, are annually among the leading causes of death for Alaska Natives, who also have higher rates of suicide than other Native Americans living in the continental U.S. For those who live with alcohol abuse in the Yup'ik community, an array of other health problems, including domestic violence, are also commonplace. 
"People wonder what are the underlying causes of all those deaths, and the statistics," says Willliams. "We need to deal with these issues to make things right."
A Ray of Light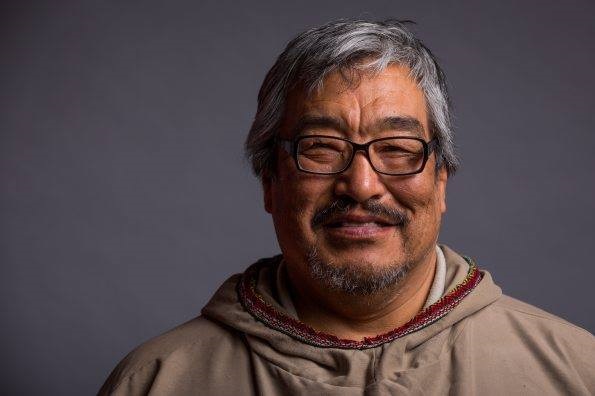 As grim as these statistics are, the inspired and inspiring existence of Williams himself is enough to foster equal measures of hope and admiration — both for the Native people of Alaska and everyone else who has struggled with addiction. 
Once a problem drinker himself, Williams has now been sober for nearly 28 years. He's even managed to avoid tobacco use for close to three decades now. In his wide-ranging and rich life, he has helped an untold number of other people both achieve and maintain personal recovery. 
"It's good to know that I'm doing something positive," says Williams. "From all the grief that I went through, turning that into something positive." 
Over the years, Williams has found many ways to do just that. He's dedicated much of his life to quietly yet powerfully promoting sobriety and has earned recognition as a leading figure in the
Sobriety Movement for Alaska Natives
. He's also become a respected activist for improved living conditions for Alaska Natives and is a member of the board of First Stewards, which addresses the impacts of climate change on sustainability. 
For Williams and his people, the word "recovery" has many meanings. 
"I want to make changes on policy and more, to make things right again here," says Williams. "To regain our culture, languages and way of life. The rapid changes over the past 100 years have affected the indigenous culture up here greatly. In the early years, we weren't included in shaping policy."
Williams grew up in a small village in Akiak and learned early on to take pride in his heritage as a Yup'ik (which translates roughly into "real people"), especially because he comes from a lineage of revered Yup'ik elders, leaders and chiefs. 
Blazing a Unique Trail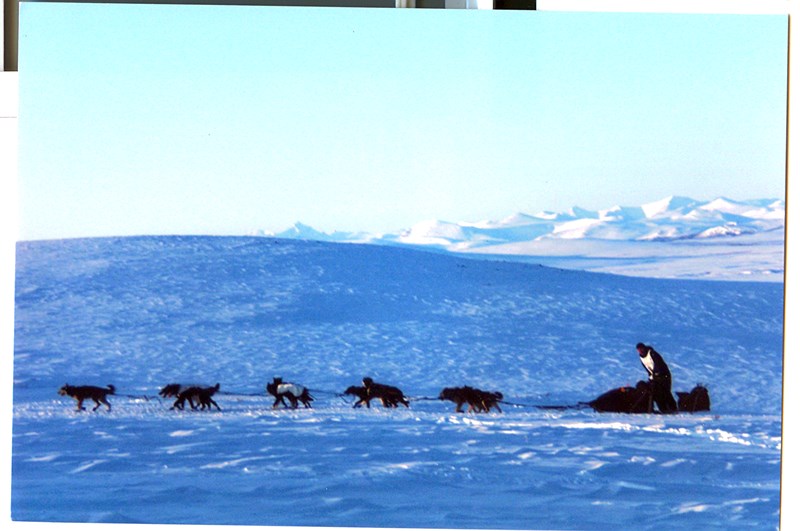 In addition Williams' experience as a respected tribal leader, he has earned accolades as a celebrated "musher" in the world-famous
Iditarod Trail Sled Dog Race
. In fact, he's participated in the grueling 1,150-mile race 15 times, sometimes as the lone Yup'ik musher. Two years ago, Williams raced in what might be his final Iditarod alongside his son, Mike Williams Jr. 
To Williams, mushing isn't about racing or competing as much as it is about preserving a vital part of Alaska Native culture. For thousands of years, the sled dog has served a vital role to Alaska Natives — much as the canoe has been instrumental to the Northwest Coast Native people. 
The Iditarod takes more than 50 mushers and pairs them with a team of 16 dogs, then asks them to race from Anchorage to Nome in early March. The brutal run usually takes nine to 15 days to complete, with the current record run clocking in at 8 days, 13 hours, 4 minutes and 19 seconds. Since its inaugural race in 1973, the Iditarod has grown into the most popular sporting event in Alaska, and its popularity has been credited for the resurgence of more "recreational" mushing in Alaska. 
The Iditarod begins with a ceremonial start in Anchorage and is followed by an official restart 80 miles north, in Willow. The trail runs from Willow up the Rainy Pass of the Alaska Range, into the sparsely populated interior, and then along the shore of the Bering Sea, before finally reaching the city of Nome in western Alaska. Sled teams often race across frozen tundra and through blizzards that create whiteout conditions. Gale-force winds can cause temperatures to dip lower than 100 degrees below zero.
Combining Two Passions 
It's one thing to race in the Iditarod as a competitor. It's a whole other thing to compete with a clearly defined and powerful purpose. Williams decided nearly 25 years ago to use his platform as a way to bring attention to perhaps the greatest ongoing threat to the health and future of Alaska Native peoples — alcohol abuse and its resultant health problems. To this end, Williams carried pages of signatures of people who had pledged a year of sobriety in his dog sled. 
"In 1991, I came up with an idea," remembers Williams. "Our young people were killing themselves in droves. I decided it was time to advocate and carry the sobriety pledges."
Williams first implemented the sobriety pledges into his dog sled team for the Kuskokwim 300 in 1991, racing with around 300 signatures by his side. The following year, he decided to do the same in the Iditarod. From there, the movement grew exponentially — as did the outside attention and coverage. 
"I did that every year for 10 years in the Iditarod after that," says Williams. "We involved the Alaska Federation of Natives. We were at some major meetings, and we had some signings of pledges. It reached thousands of signatures. I think at one point, we gathered about 60,000 pledges one year. All told, I think we collected about 400,000 signatures. They're in the archives somewhere now."
As Williams gained increased renown for his purpose-driven races, he was voted Most Inspirational Musher at three different Iditarod races. He was also recognized and honored by the Alaska State Legislature. 
Williams hopes that he did more than just inspire people to embrace recovery. He hopes he helped them change their lives. And he believes he has. 
"Hopefully, that changed lives," he says. "I've heard stories. Phone calls, emails, individual contacts, social workers. Over the years of doing that, I've become a symbol of sobriety and well-being for the Alaska Native people. It's good to know that."