May 27, 2020
The road to recovery is filled with growth and adventure, but it is not easy, especially when a romantic partner is waiting at home and struggling to overcome feelings of betrayal and frustration. In the more than 25 years that 
Dr. Beverly Berg
has worked in the field of chemical dependency as a marriage, family, and child therapist, she's seen too many people successfully complete treatment; return home; and in just a short time, relapse. 
"The only thing in the world that is harder than getting along with other human beings in general is getting along with one human being while living under the same roof," Berg says. "If you want the recidivism rate to go down, you have to understand that the co-dependent is as important to consider on the road to recovery as is the alcoholic or addict."
Many rehab programs only bring in the spouse or significant other once during a 30-day inpatient program. To give the recovering couple a running chance at staying sober and feeling happy together, Berg would like to see programs work with couples at least once a week. Until that happens, she will continue trying to bring awareness about the impact of partnership support on sustaining sobriety. Her book, 
Loving Someone in Recovery: The Answers You Need When Your Partner Is Recovering from Addiction,
offers powerful tools for the partners of recovering addicts. Based in mindfulness, attachment theory and neurobiology, the book will help readers sustain emotional stability in their relationships, increase effective communication, establish boundaries and take real steps toward reigniting intimacy.
Berg sat down with Renew to talk about her book, the characteristics of conscious couples, and how couples can build a strong support system.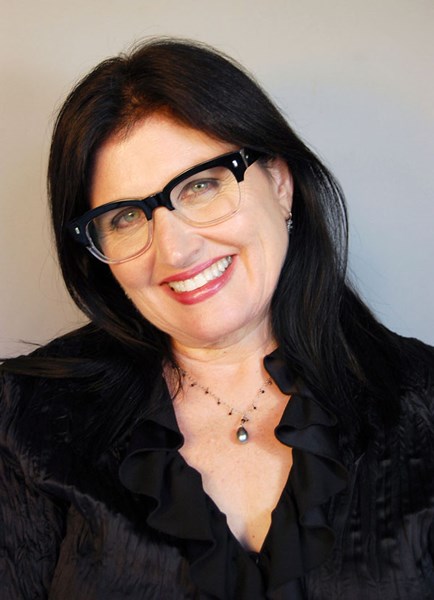 Renew: Who are you, and what do you do? 
Beverly Berg: I'm a holistic psychotherapist with a pragmatic, humanistic, somatic approach. I've worked in the fields of mental health and addiction recovery since 1982. My work is founded on the integration of psychological, emotional, physical and spiritual well-being. My specialty is working with couples and incorporating somatic techniques, attachment theory and mindfulness meditation.
Renew: Why couples? 
BB: I started studying Buddhism and meditation when I was about 18 years old. As a child of the 1960s and the counter-culture revolution, I was fascinated by esoteric meditation, consciousness-raising movements and philosophy. Not only did this interest lead to a great deal of healing and community for my own growth, but it also inspired me to study treatments that might have the greatest potential to make a difference in people's lives. I studied strategic therapy, family systems, the work of G.I. Gurdjieff and P.D. Ouspensky, and Milton Erickson's indirect hypnosis techniques. What I found was that the old-school, pre-modern psychologies were pathology based. They were all about diagnosing people and how sick they are. I was more interested in what makes people thrive and what makes them whole and healthy. I got interested in post-modern therapies that emphasize resourcing the strongest and most robust parts of patients, not their deficits. I studied the positive effects of homeopathic remedies, the Bach flower remedies, indirect hypnosis and EMDR (eye movement desensitization and reprocessing). I saw tremendous healing and transformation occur from listening closely to what the body is expressing nonverbally and tracking how the emotional brain, or limbic system, function.
My first job after getting my MFT license was as the women's clinical director for St. Joseph Hospital's inpatient program for the treatment of alcoholism and addiction. It was a great program for getting patients sober, but unfortunately, we were sending them back home to partners who were equally deeply entrenched in their own untreated co-dependency issues. We were ignorant about how to give tools to patients so they could create well-being and safety at home with their partner. It became very problematic for me as a clinician to watch motivated and excited newly sober patients go home only to relapse again. So I decided to put my time and energy into building a private practice in which I would have control over the holistic ways I worked with my patients. I wanted to create a co-dependency program in which the relationship of the couple could be addressed with the same vigilance rehab programs brought to bear on the alcoholic/addict. 
Many patients asked me how to deal with a partner after he or she came home from rehab. I saw a huge need for recovering people to have access to strategies and practices that would help heal their partnerships. So I started writing down the strategies I was using that were working with the recovering couples I saw in my private practice. These writings eventually became the book.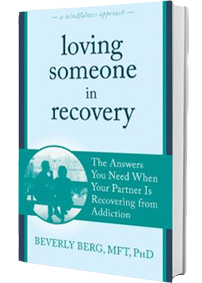 Renew: What sorts of tools will couples learn through the book?
BB: It's a users' manual. It systematically takes co-dependents through a practice they can use to focus on themselves in constructive and productive ways and in a relationship. The book is not for folks who are still active in their addictions; it's really for co-dependents to find their own practice in relationship to their partner. It's a very active, action-oriented book. It has exercises for regulating emotions and facilitating intimacy between partners. It is designed to engender solace and safety and trust in the recovering relationship. There are specific writing assignments and physical exercises to use. Some of the exercises can be done alone, and others require the partner. Couples need to understand that they have to make their relationship as important as anything else. You're either evolving or you are staying stuck in misery-making patterns. The book addresses every issue that couples have to deal with. You don't have to be in therapy for the book to be of benefit to you, but it does help. 
Renew: What is your treatment philosophy? 
BB: When I work with a couple, I regularly remind them that they picked each other and are therefore now in each other's care. Partners need to understand that they are not victims of each other but volunteers for each other. Each couple has its own unique fingerprint. There is nothing cookie cutter about couple therapy. If you are a clinician, you have to want to get to know intimately how your couples tick. I treat the whole couple from top to bottom — mentally, spiritually, emotionally, physically. If a couple can agree on and construct intentionally the future they're interested in having for themselves, that's the place we start. I look forward. I'm not interested in combing over history. I orient the couple toward the future. 
Most couples recovering from addiction and co-dependency are riddled with trauma and fear and mistrust. The neurobiology of the brain comes into play here. The limbic system holds all of the trauma. By the time they come to therapy, partners typically see each other as the enemy. Fight, flight or freeze gets activated quickly when couples operate in a mistrusting state. My job is to help the couple regulate their own reactivity with each other and show them how to take each other out of distress. I work toward creating a neutral territory for the couple. Safety exists. Rules exist. It's like a board game. It takes work. Most couples are kind of disappointed and frustrated with how much work it takes. But, like most endeavors, you get as much out of it as you put in. 
Renew: What are some characteristics of conscious couples? 
BB: As most recovering people discover along the way, it is imperative that consciousness be brought to the task of uncovering old ideas that do not work anymore, letting them go, and bringing in new ideas that support the ability to sustain faith and trust in a collaborative way with oneself and in partnership. Ultimately, when couples are approaching their relationship from a present-day, conscious frame of reference, the following will manifest within the relationship:
Both partners desire to understand their beloved as much as they want to be understood.
Both partners know how to serve the needs of their beloved, even if it is done clumsily and imperfectly.
Both partners devote themselves to work at expressing their love for their partner every day and are willing to kneel in apology with heart and soul in hand when harm has been done.
Both partners agree that love is an action. It is predictable, consistent and kind.
Both partners take the time to find the words and actions that convey love to their beloved in the way that their beloved feels loved.
Both partners do not resent the burden of their beloved. They have enormous gratitude for having an object of love to grow with and be generous toward, and recognize the gift that the connection offers.
Both partners do not take the love of their beloved for granted. They recognize that death is near, and that one day, a last breath will occur for both.
Both partners work toward expressing their erotic nature with their partner.
Partner love is both in the body and in the mind. It is protected and expressed through daily affection and verbal expression.
Both partners show sympathy and empathy for the suffering of their loved ones.
Both partners breathe out jealousy, resentment, competition, hatred, and indifference.
Both partners have a practice of connectedness to feel moment-to-moment gratitude for their beloved's love at their fingertips, day or night.
Renew: What is one thing couples should be doing that they aren't?
BB: The thing I like to impart to couples is the importance of getting out of an ego-driven, competitive, power-based, blaming paradigm — which is the MO of the typical couple — and orienting themselves toward having faith in each other and amplifying the goodness in the relationship, as opposed to picking each other apart. I had a guy tell me it was easier to make his first million than it was to get along with his wife. There is nothing inherently wrong with you. What's wrong is that you're in a marriage. That is the beast. Relationships are not for the faint of heart. In this day and age, I never wonder why couples who don't have a practice in place for connection are getting divorced. Rather, I wonder how they can possibly stay together without that. 
When you injure your partner, if you don't quickly apologize, the trauma lands in the limbic system and gets held as resentment. If you quickly apologize, you can clean up any issues so they don't have a lasting injurious effect. The problem with many couples is they have so much post-traumatic stress from unresolved opportunities for apologies. What's important is to help couples learn to fight robustly. Fighting is essential for growth, sexuality and full self-expression to be sustainable over the long haul. 
A marker for potential divorce is when partners can't give each other the benefit of the doubt. If you really think your partner is a bad person, it is nearly impossible to create an atmosphere of safety and ease in the home. Why would anyone want to stay in a relationship with a partner who thinks he or she is fundamentally an awful person? That's where mindfulness comes in. Being mindful helps release the projections partners put on one another. If you're present in the moment with each other, you're creating a new relationship with your partner every day. 
Unfortunately, most people function from the reputation they hold in their mind of the other. This leads to automatic habit, and assumptions. You can be in the same house with someone but not in a relationship with that person. I've been with my husband for 25 years. We aren't the same people we were when we met each other. We're constantly doing work on ourselves to update the files in our brains and to stay current and to be open in the present moment. This has only brought us more joy, more fun, more laughter, and more comfort over the years. The work becomes worth it when you see that the result is bliss. I have great faith in the couples I choose to work with. This helps them to have great faith in themselves, as well. It's a win-win for all of us!