May 27, 2020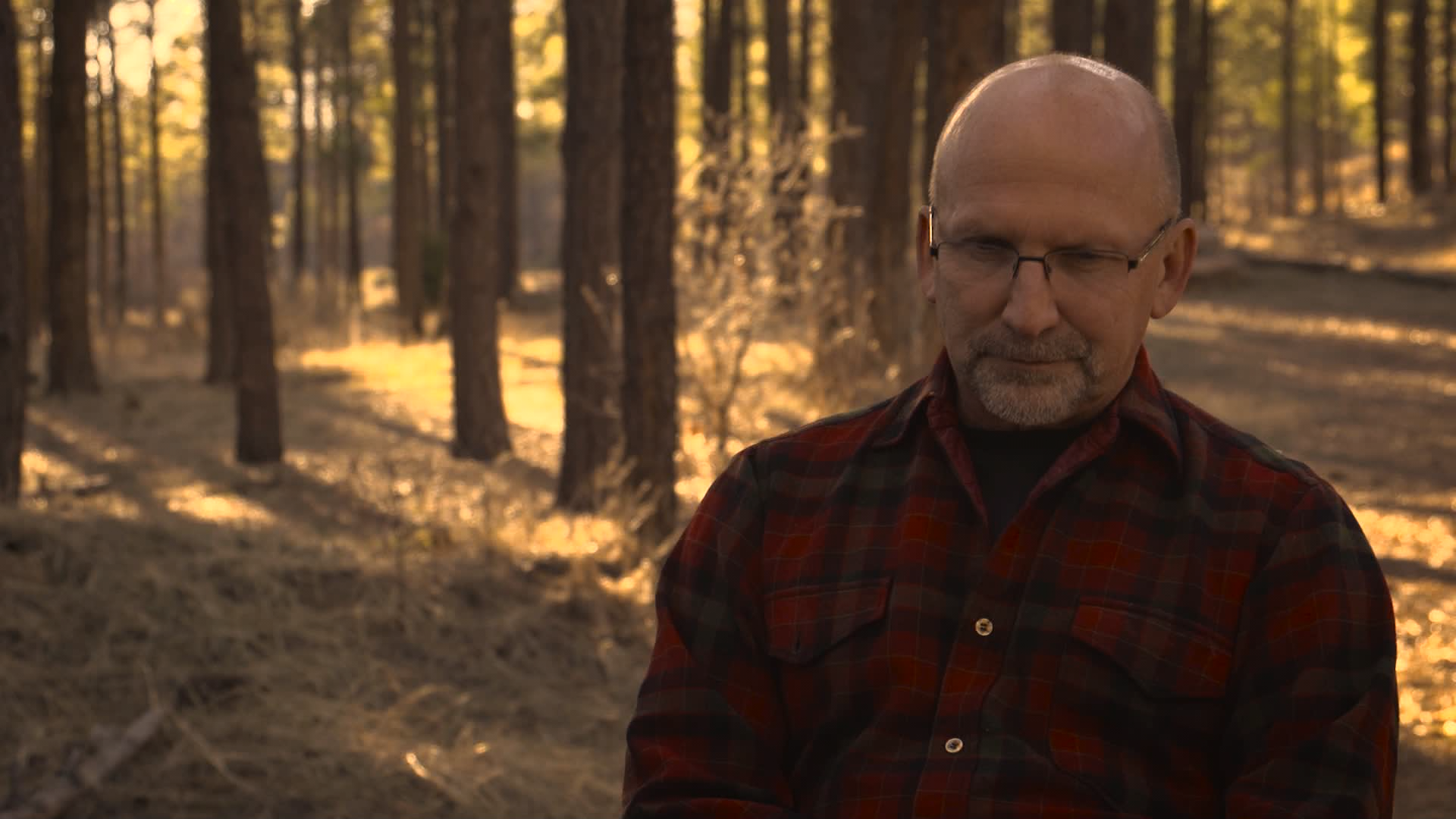 Barry Adkins has lived every father's worst nightmare: He went to bed on a Saturday night, and Sunday morning, three police officers arrived at his doorstep, handed him his son's driver's license and told him his son had died from alcohol poisoning. 
That single moment changed Adkins' life forever. Since 18-year-old Kevin Adkins died 10 years ago, Barry Adkins has traveled the country warning about the consequences of even one night of binge drinking. 
Just like millions of parents out there, Adkins never thought he would outlive his son—and he wants to do everything he can to make sure no parent goes through what he went through. 
"When you lose a child, the most that you can hope for is to make something very good come from it," Adkins
writes on his website
. "And that is precisely what I plan to spend the rest of my life doing." 
Adkins is the subject of a mini-documentary from the team at
notMYkid
, a nonprofit dedicated to preparing kids to face everyday challenges with courage and confidence. Through addressing issues of substance abuse, bullying, unhealthy relationships, eating disorders, depression/self-injury, and internet safety, notMYkid hopes to empower youth to make positive choices in difficult situations. 
Renew spoke with Chris Heck, a filmmaker and the media coordinator for notMYkid, about the mini-documentary,
Kevin's Story. 
Renew: Do you have a relationship to addiction and recovery?
Chris Heck: Growing up, I saw a lot of issues with depression and substance abuse and alcoholism with the people in my life. My father was an alcoholic. He was very depressed and eventually committed suicide. A lot of these things shaped who I am. I'm thankful my mother didn't hide these things from me. She made sure I knew what was going on. That exposure helped keep me from following that same path. I see what we're doing with the films we're producing as helping to spread that exposure to people who aren't getting in their daily life. 
Renew: 

What was your first impression of Barry? How did that evolve over the course of filming?
CH: 
In our daily routine at the notMYkid office, I hear all sorts of crazy stories of people overcoming terrible things. Anytime I hear that, I latch onto it. I ended up grabbing coffee with Barry and his wife, Bev. 
Before we got started, he looked at me and said, "Why do you want to do this? What's your connection to this?" 
I said, "You lost a son to alcohol, and I feel as though I lost a father to alcohol. My dad wasn't around because he was an alcoholic. I didn't have him growing up because of alcohol, and you don't have your son because of alcohol. We have that common bond. I can really do something with this story we'll both be proud of."
Thankfully, Barry and his wife were extremely helpful. When we were actually shooting the interview, it was obviously a tough interview to get through. Barry, the past 10 years, he's told his story 100,000 times. He still gets emotional. It's something that still affects him. We purposely kept the crew small. It was a really bonding experience. We did the interview first, and then we shot the b-roll stuff, the stuff in the cabin with Kevin's photographs. When we were shooting the b-roll, Barry and Bev were there and didn't understand what we were doing. We were using the projected home videos to light the scene. They couldn't wrap their heads around it. "Trust me, you'll get it," I said.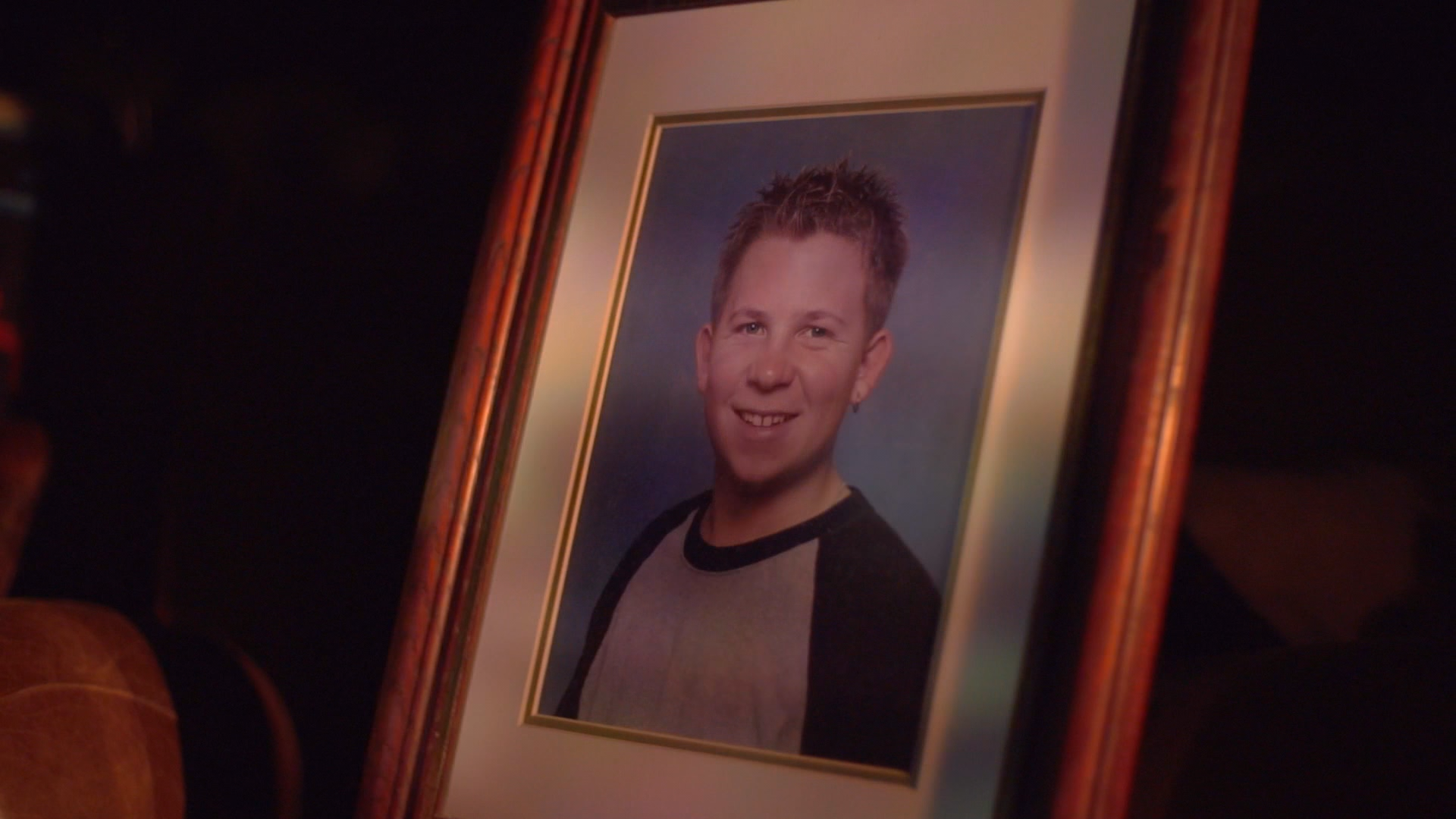 The very last shot of the film, where Barry stands up and Kevin's projected picture is on the chair behind him, was the very last shot we filmed. I turned the monitor around and showed them, and they started crying on the spot. "We get it," they said.
A month later, when we premiered the video at a fundraising event, Barry and his wife attended. He hugged me. 
That was most important to me: to do the story justice. I don't care who it impresses, but Barry feeling like the video did Kevin's story justice was the most important thing to me. 
Renew: What's the biggest lesson you took away from telling Kevin's story?
CH: I think the message Barry got from the situation is bad things are going to happen to us. There is no avoiding that. We're all living out our own stories. We're all the heroes of our stories. Those stories are going to pivot from the direction you think they're going. Often, they're going to pivot in negative ways. We've got to turn those negatives to positives. That's the hand you're dealt. It's what you do with it. 
That's how I look at the things I had to deal with growing up, and I think oftentimes people who grow up with an addict as a parent become an addict themselves. I realized early on that I have to turn that the other direction. Sitting with Barry, hearing his story of how a father can go through something so horrible, losing his son in a moment, and still find a way to turn that into a positive and find a way to help save other people's lives, really for me reaffirmed a lot of the choices I've made and empowered me to keep doing what I'm doing as a filmmaker to help other people share their story and turn their negatives into a positive. 
Renew: Can you talk about the power of video in connecting with kids and empowering them to make positive choices in difficult situations?
CH: It's clear that video can be the most powerful medium we have. So much of our life is absorbing video, even more than reading or listening to things at this point. The power we have is amazing. The power we have to sneak a message in through video is really huge. If you have a group of kids in a school sitting and waiting for a speaker presentation, they're already turning themselves off. They already have a feeling that another person is going to come tell me not to do these things. With a video, we still see that as entertainment. You're more open and accepting to what the message is going to be. That's our approach: Make compelling material, and people will respond to it. 
Watch Heck's short documentary, Kevin's Story.
Related: