May 27, 2020
Alcohol is a big part of many holiday celebrations, and many people drink to excess during this time. For people in recovery, navigating family dynamics can be an emotional trigger.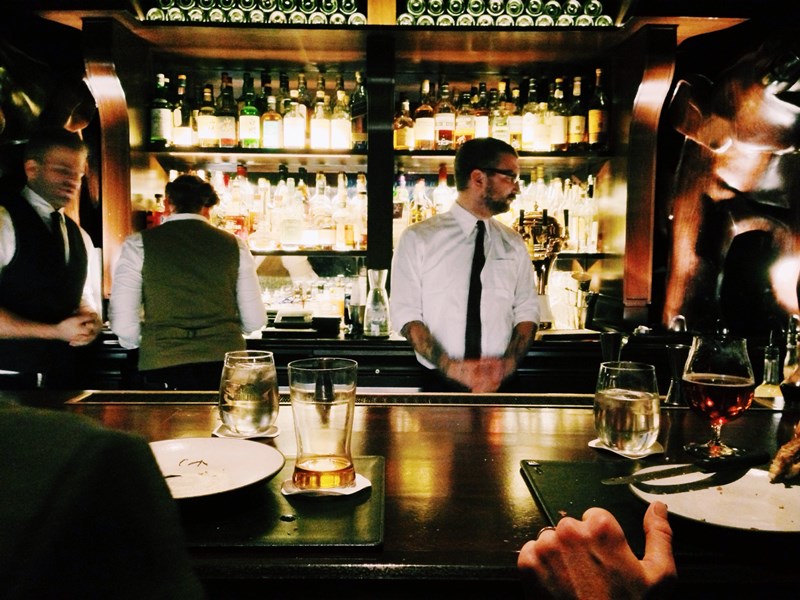 By Bill Manville
The last chapter of my drinking career opened one Christmas in London where I was living with my then-wife. Maybe they were singing tidings of comfort and joy in the boardrooms of Harrods, Fortnum & Mason and Fenwick of Bond Street, but as I stood at my Cadogan Place window watching the merry gift-shoppers getting on buses and hopping cabs — a failing, half-written novel waiting for me to get back to it on my desk — I had an old familiar thought: Maybe a drink first?
Is it surprising that I don't remember buying the ticket or even getting on the plane, but my next memory was coming to on a British Airways jet — a flight taking me away from the ensuing marital argument 3,000 miles across the Atlantic.  
I may have left a weeping and heartbroken wife in London. Being a drunk, I knew exactly what to do when I landed in New York: got on the phone, ordered a case of gin and proceeded to drink myself into two hospitals in 10 days, my kidneys so alcohol paralyzed the second time around I could not pee. That finally got my attention, persuading me to check into a rehab.
Take It or Leave It
A year later, sober and back living with my wife in London, we were invited by friends to a big English country house for a New Year's Eve weekend. 
"Will you be tempted?" she said. "Those people really like to drink and dope." 
"I'm stuck in my writing just now," I lied. "A weekend away will give me some perspective."  
A gala event. Some people in black tie. Champagne and lobster and barons of beef. The banquet table at the end of the room loaded with booze, brandy, pills, pot, cocaine, speed and some of the great red wines of the world. Help yourself. And I did — one San Pellegrino mineral water after another.
At 1 in the morning, my wife and I went up to our room. "See, I wasn't tempted," I said to her. "Not even a beer. I can handle the stuff, take it or leave it." 
To celebrate, I did what I'd been secretly planning all along, poured us two glasses of Veuve Cliquot.  
I finished mine and said I did not want another. "See," I said, "all that AA business about one drink will start you going again? That's a lot of crap, too."
We went to bed.
At 6 the next morning, I snuck down to the butler's pantry and poured myself a water glass of gin. I drank a bottle by myself before noon. Another when we got home. My wife would never trust me again. I never finished that novel, and that marriage was over, too. 
Merry and Bright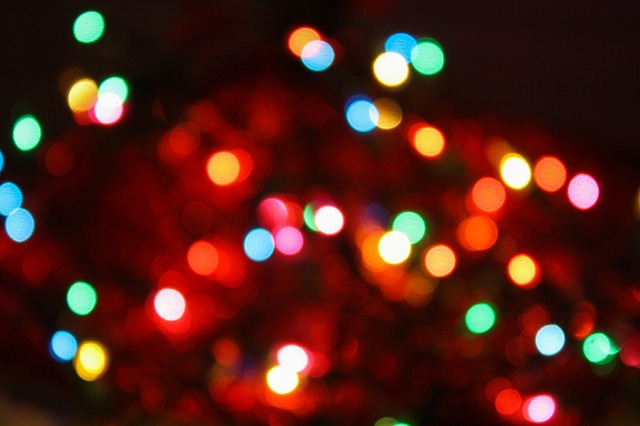 Years later, I was talking to my friend, Polly S. about that New Year's Eve relapse. "No accident it happened during the holidays," I told her. "It sharpened that something inside that was secretly asking why wasn't I feeling as merry and bright as the rest of the world?" 
"The time I felt most sorry for myself," said Polly, "was wrapping Christmas presents for my family. How could I stand being trapped one day more in so loveless a marriage?" She smiled. "Resentment and self-pity justifying the thought of a drink. How long did your relapse last?"
"Ten days. Then I phoned some of the patients I'd gotten to know in rehab. Talking to them put me back in touch with the thrill of recovery I first felt going through Caron."
"The heart of staying sober is group morale," Polly said to me.
"I haven't had a drink since," I said to her.
When Relapse Looms
I never called Polly my sponsor. And although she was long-divorced when we met, ours was never a romance. It was more important than that. I admired her cool, hip and sober 18 years. "The moral of your New Year's Eve relapse," she summed it up for me, "is if people like us find ourselves resenting how happy the rest of the world seems to be feeling during the holidays …"
"Relapse looms ahead?"
"Every Yuletide season, I celebrate my divorce by doubling up my 12-step meeting attendance."
The Holiday Spirit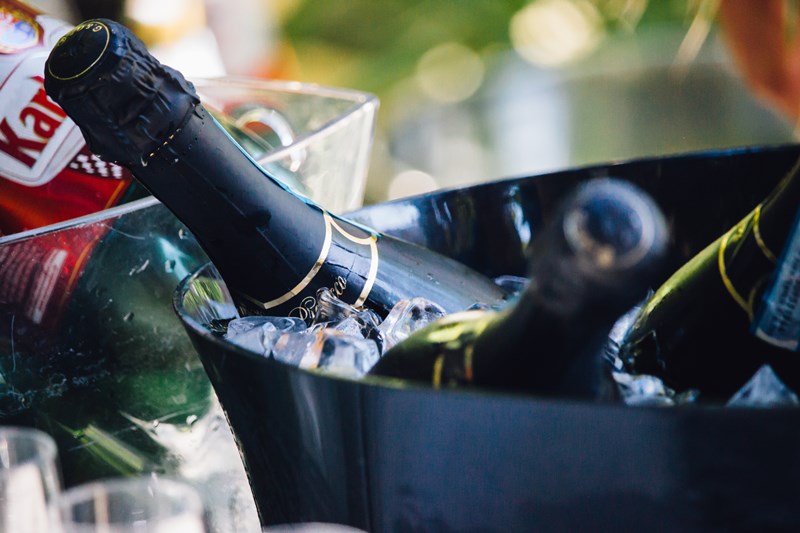 "The holidays are a happy time, full of good cheer and festive gatherings," says
Dr. Harris Stratyner,
regional clinical vice president of
Caron Treatment Center'
s New York Recovery Services. (Being a Caron graduate myself, who better to turn to for help in writing this piece for Renew?) "But others," he continues, "may have unrealistic expectations, feel pressure to celebrate. Holidays can also bring back memories of the past. The season may find these people feeling secretly depressed, Bill, very like you tell us you were in that English New Year's weekend."
"Which all too easily leads them to turn to drugs or alcohol as a coping mechanism?" I ask.
"Alcohol is a big part of many holiday celebrations," Stratyner says. "A 2014 survey by Caron Treatment Centers found that many people drink to excess during this time. For people in recovery, navigating family dynamics can be an emotional trigger."
Here are some tips from Stratyner for how best to stay sober during the holidays:
Don't take on too much. If you can't do something, say no, and mean it.
If you're in early recovery, we recommend alcohol-free holiday celebrations. 
Take a walk, or do something else you enjoy. Don't put your own needs aside. You'll be better at taking care of others if you take care of your needs, too.
Surround yourself with people who are healthy and sober. Isolation is not beneficial for someone in early recovery, especially if you're already struggling. 
Support Others' — and Your Own — Sobriety
Let me end with a thought of my own. Worried about your drinking? Be careful asking your M.D. for advice. In a Recovery Institute of America poll, 82 percent of the doctors questioned said they felt their med school training inadequate to diagnose or treat alcoholism and/or drug addiction.
Therefore, they do what they know best: Prescribe you pills.
A much better idea? Find some shy, floundering newcomer, and tell them that they need a sponsor and that you're it. Maybe you'll help the other keep sober. You'll certainly be doing a lot to keep sober yourself.