September 3, 2020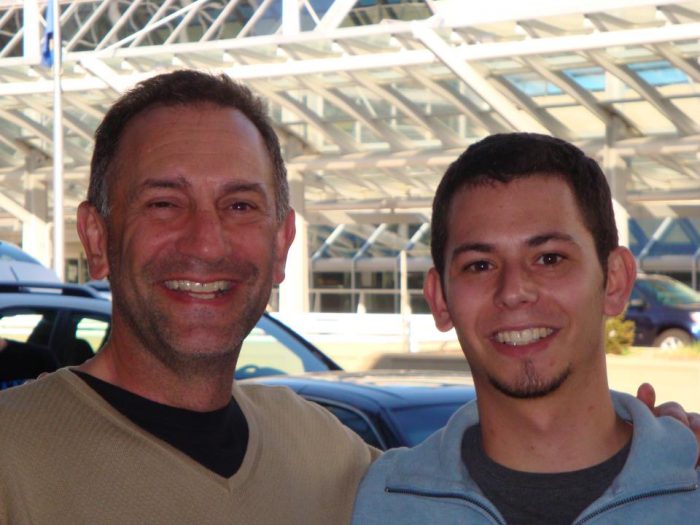 By Dylan Barmmer and James Moorhead
In the fall of 2011, Brian Mendell died far too young. Most media accounts say that the affable, outgoing 25-year-old with the magnetic smile died from the disease of addiction.
But Brian didn't drink himself into an early grave. He didn't fail to wake up following a final, fatal drug binge. Tragically, Brian decided to take his own life — after he had attended eight different treatment programs and recently celebrated 13 months of continual sobriety.
His father might not have understood it all at first. But now, he understands it all. More than ever before.
"My son didn't die of an overdose," says the Chairman of HEI Hotels & Resorts and Founder and CEO of Shatterproof, a national nonprofit organization focused on reversing the addiction crisis in America. "My son took his own life out of a loss of hope."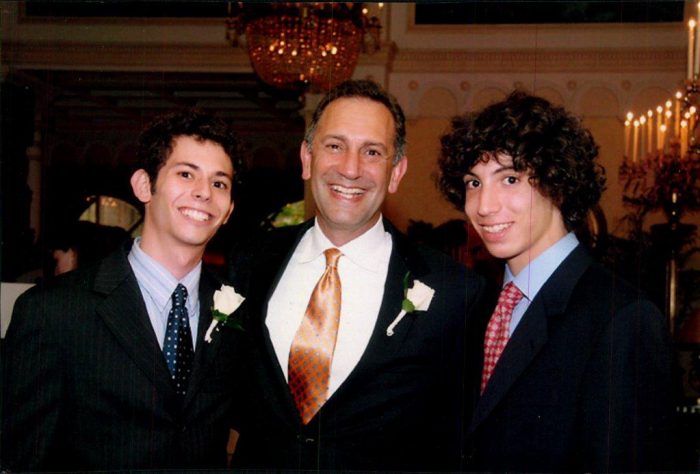 The way Mendell sees it, it was the negative self-perception that Brian internalized over his eight years of living with addiction that caused him to end his life. And the way Mendell sees it, there's so much that needs to change about the way American society treats, rehabilitates, accommodates and heals people who struggle with addiction. But it all starts with something else. Something much more basic and fundamental.
It all begins with a shift in the way we view people like Brian. And an evolution in the language we use to speak to and describe them.
The way Mendell sees it, it all begins with erasing – or at least eroding — the stigma that still surrounds addiction and addicts.
"I can show you research that says you shouldn't say you're an alcoholic or addict," says Mendell. "A study was done a few years ago where they put 250 health professionals in a room, and 250 in another room. They told them both a story about the same person. In one room they described the person as an addict, and the other they described the person as someone with a substance abuse disorder. Then they surveyed them. The people who came out of the 'addict' room were more likely to say, "Let's punish him." The people who came out of the 'substance use disorder' room were more likely to say, "Let's get him healthcare." We need to change the language."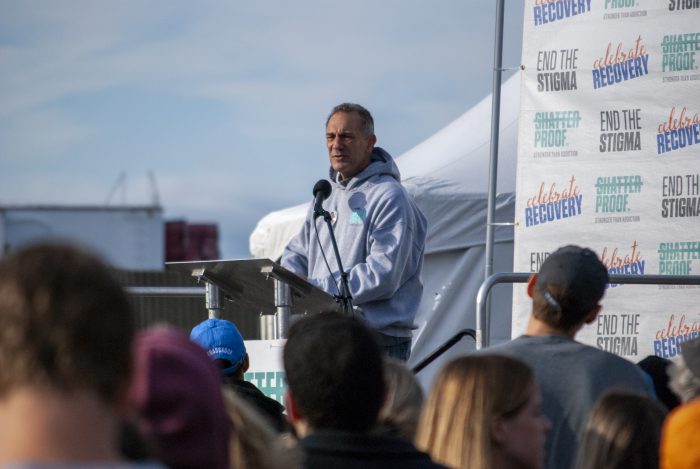 Ask him to cite more in-depth numbers, and Mendell readily and methodically rattles off sobering data points to back his assertion.
"About half of Americans say addicts aren't trying hard enough," says Mendell. "Half say it's a chronic illness, not their fault. But 80% of Americans say they're uncomfortable associating with someone who's addicted as a friend, co-worker, a neighbor or marrying into their family."
"Even in a recent survey we did with the Medical Society of Massachusetts, 24% of respondents said they don't want addicts in their practice – and 50% said they weren't taught how to treat those addicted in medical school."
"That's not it. There's more," says Mendell.
"Let's say John Doe goes through six months to a year of excellent treatment. Now he's back in society, where 80% of people who know him are uncomfortable with him as a friend, neighbor, co-worker or him marrying into their family. And then John starts to internalize it and believes he's not worthy. And he loses hope. That's internalized stigma. You believe what the public is telling you."
It's clear that in order for true change in our healthcare systems and society to occur, these attitudes surrounding addiction and its associated social stigma must first change. And it must happen sooner rather than later. This urgent need for sweeping, systemic change is what led Mendell to found Shatterproof following his son's tragic death. It's also what drives him each and every day.
As much as Mendell knows this change won't ever come easily, he also firmly, deeply believes it can and will be done. Over the past few years, he's dived deeper than ever before into researching and planning ways to bring about real, long-lasting, life-saving change.
A Three-Pillar Approach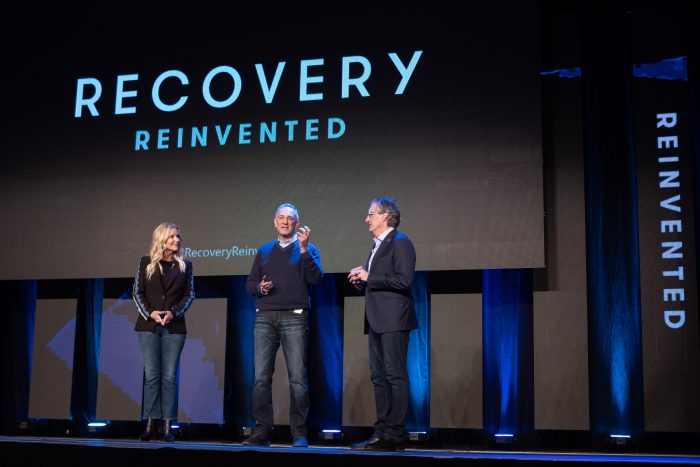 It's easy to see how Mendell built businesses that blossomed into empires. Methodical yet passionate, rational yet emotionally compelling, he's highly gifted at breaking things down to their essential elements — then drawing you in with a practical plan. It's no different when he speaks about changing America's attitude toward and treatment of addiction.
"The big picture is we're focused on three pillars of work to end the addiction crisis in the United States" says Mendell. "Pillar number one is transforming the treatment system, and we have a five-point plan we're implementing to do so. Pillar number two is changing the way that people think about this disease — ending the stigma that mischaracterizes so many people. Pillar number three is providing effective information and resources for not just people suffering from addiction, but their families as well."
Drawing upon his vast experience and deep reservoir of connections, Mendell was able to immediately roll up his sleeves and dive into effective strategy and construction around pillars one and three. But once again, when it came to that second pillar — the one about social stigma — he came to an immediate impasse.
"We were working away on one and three and moving right along," recalls Mendell. "But the middle one…we hadn't touched."
Enter McKinsey & Company…
In 2018, Mendell had connected with a partner at world-renowned management consulting firm McKinsey & Company. The two had previously met at a conference they both spoke at. In a spark of inspiration, Mendell decided to reach out to the partner to share his vision — and express his pain point around that second pillar. His pitch was simple. Straightforward. Well-considered. Compelling.
Remembers Mendell: "I asked him if he would consider putting a team of people on this, pro bono and work with me for six to nine months to study what worked and didn't work for HIV-AIDS. For marriage equality. For LGBTQ rights. Let's determine together if we can do this for addiction. And if we can, then continue working with me, and let's build a plan to do so. They said yes."
From there, the real work began. But to hear Mendell speak about it, it doesn't really sound like work. The passion and intensity rising in his voice, you can tell this is something more for him. You can tell it's a labor of love. Driven by his undying love for his departed son and so many others just like him.
"We spent six months last year doing all the research," says Mendell. "We studied 100 pieces of published literature. We studied 11 social movements. We had 50 interviews with experts who went through one or more of 11 social movements. And we developed a plan to end the stigma of addiction. It's a well thought-out, research-informed plan, and we recently published it."

That's just the tip of the iceberg, however.
"We have a more detailed, tactical plan behind it," explains Mendell. "We're in the beginning stages of building the coalition to partner with us to implement it. I can't end the stigma of addiction on my own. This is about engaging the whole country, and doing it together."
America and ATLAS
Mendell is clearly a man with a plan. His plan is multi-pronged. One of the more readily available and immediately accessible manifestations of his vision is an ingenious online resource known as ATLAS. Recently launched, its currently available in six states — with ongoing talks to also launch in numerous additional states.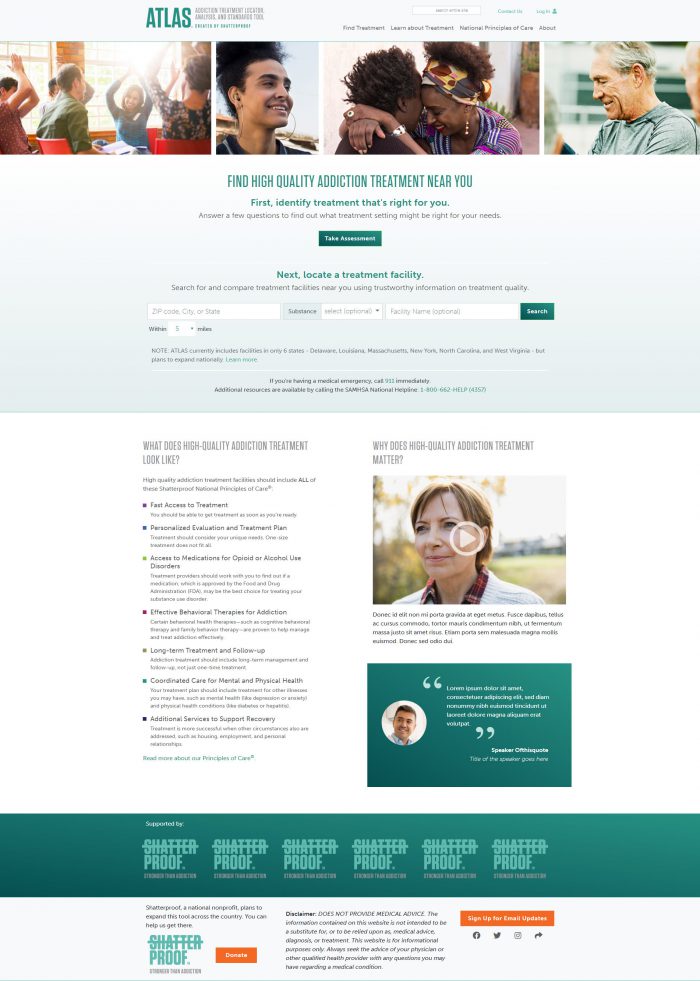 An acronym for Addiction Treatment Locator, Assessment, and Standards Platform, ATLAS(www.treatmentatlas.org) is intelligently and intuitively set up to pair people struggling with addiction with area treatment options that are most likely to work for their unique needs, personalities and histories. All the information, both on treatment type and quality, is based on proven research.
It combines an assessment to determine which level of care. Then once you answer the 13 questions, it will recommend which level of care you need . Once you do that, it says Find Treatment. If you're in one of the 6 states where ATLAS is, it will take you right to the quality measurement system. It preloads for you the filter of only the treatment type your assessment came out with (i.e. intensive outpatient, etc.)
"ATLAS will help so many people ," declares Mendell confidently. "We just have to get people to know about it and go use it. It's only in six states now, but anyone anywhere can take the assessment online at any time. We don't take any funding from treatment programs. It's not pay-for-play. It's not advertising."
Stronger, Together
The name ATLAS implies a worldwide effort and reach. But for his purposes (at least at first), Mendell is "only" focused on affecting transformative, long-lasting cultural and medical shifts in the United States. Of course, that's a tall task. Talk to Mendell long enough about the topic of addiction and the need to more effectively and compassionately address it in our increasingly fragmented and adversarial society, and he'll routinely come back to one clear assertion:
I can't do this on my own. Especially not here.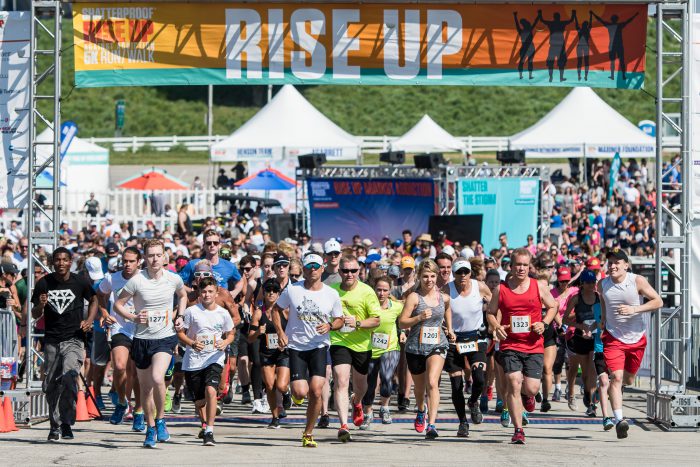 "This is not about me creating a partnership with one legislator and passing a law, or about getting one company or five companies onboard to do a lot," says Mendell. "It's about everyone doing a little. I can't do this on my own. But this is so easy to do, if we get everybody to do this together.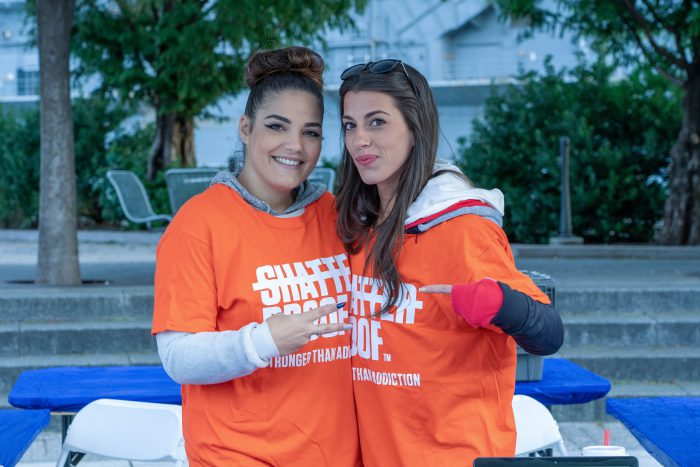 Mendell believes this is a wonderful opportunity for American corporations to lead the way.
"This is all about people coming together to do this, as a country," insists Mendell. "All we need is for the lion's share of organizations in this country to do three simple things. Share stories. Change language. Change policies. All the research backs it up."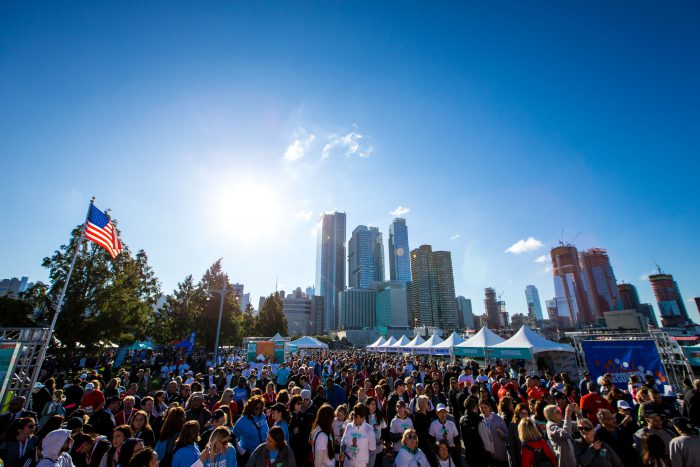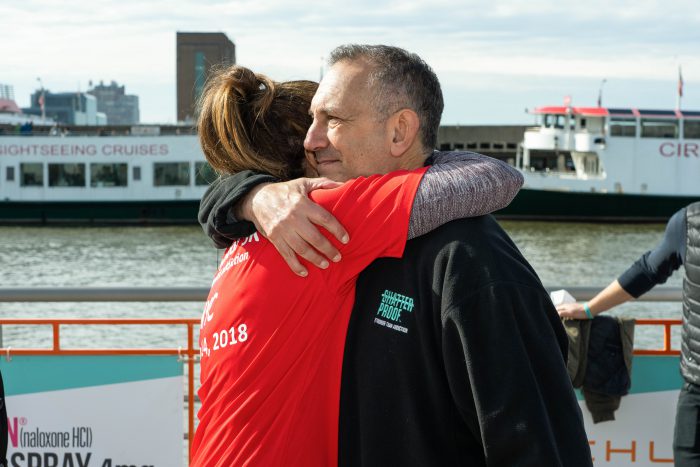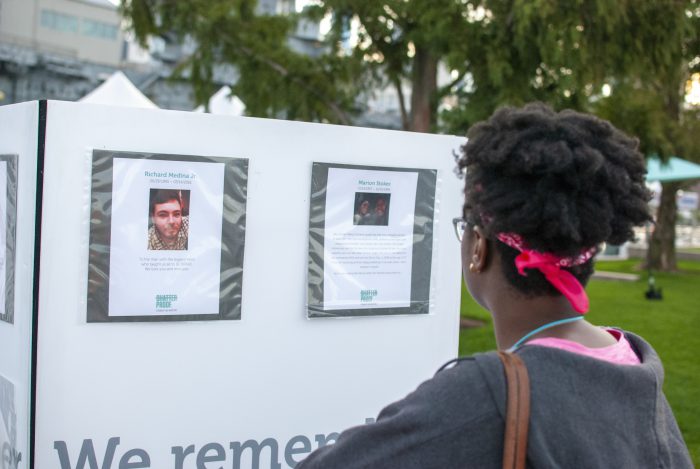 "Part of our plan is to do an annual certification of companies that are doing the right thing – and companies that are not," explains Mendell. "We'll promote the companies that are doing the right thing as stigma-friendly companies — and we'll and call out the ones that are not. This is what was done with LGBTQ rights. There's an index that comes out every year. So we'll apply the same tactics and principals here."
 Mendell then lays out a compelling and intriguing scenario.
"Can you imagine if the power of the chairman or CEO of a Fortune 100 company sends an email out to all 300,000 employees, saying, 'We're in financial services. But there's an issue that's really touching our country called addiction. I want to ask you all to be on a conference call for 10 minutes next week.' Then he asks you to listen to someone for five minutes, someone in the Atlanta office, who says, We live in the same neighborhood, we work together, we carpool together, we play tennis. And…I'm addicted to heroin. However, being addicted to heroin is a treatable disease. You can be comfortable with me as a friend, coworker or neighbor. Thank you for listening to me.' We studied this for a year with McKinsey. This message will absolutely reduce the stigma of addiction."
An Ever-Evolving Initiative
There's more to it all, of course. Much more.
There's public relations efforts that include imploring the media not to use the words "addict" and "alcoholic." There's a smart collaboration with The Public Good Projects, which team PhD researchers with public health and communications professionals. There's a fast-growing, sharable library of 30- to 45-second video testimonials from people who have beat back the challenges of addiction.
That's a big one for Mendell.
"We're creating a shareable library, that shows addiction is treatable, and here's all the barriers I went through to get healthy," says Mendell. "Research has shown that addressing the barriers will lead to policy makers enacting change. We have 30 to 40 videos now, and we want to get up to 100 to 200 — then go to every company, ask them to put them in their monthly e-newsletter."
Citing work and studies done by The Public Good Projects, Mendell mentions research around a campaign involving "inexpensively sharing stories on social media that mental illness is treatable." He sees this as a powerful template for a similar social media campaign around addiction.
"They tested it in eight states," says Mendell. "In nine months, they reduced the stigma around mental illness more than it has ever been reduced on the planet. It was a picture, a paragraph, a short video. Then they got influencers to share them."
Pillars. Programs. Language change. Policy change. Photo and video databases. Social media influencers. All of these and other components are part of Mendell's well-thought-out, carefully-crafted, hard-fought efforts at reforming the state of life, treatment and recovery for those struggling with addiction in America. One thing is for sure:

Gary Mendell won't stop until his vision is accomplished. And Brian Mendell's life and legacy, and those of so many others lost to this disease, will not ever be forgotten.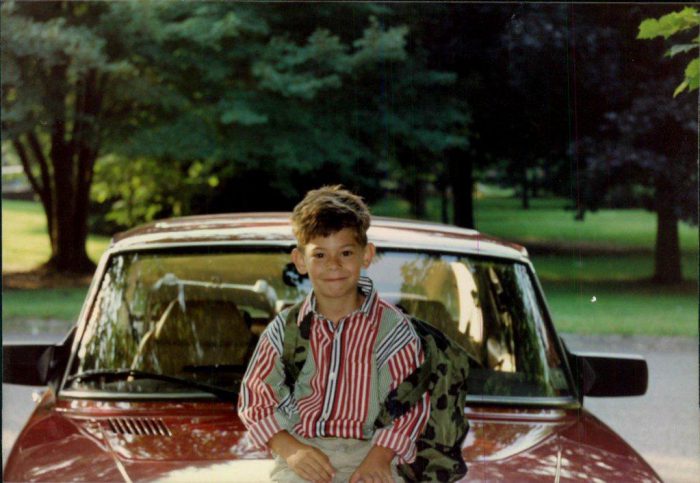 ---