May 27, 2020
Elise Milner has been to a lot of Al-Anon meetings. An adult child an alcoholic (and the ex-girlfriend of a few more), she has learned a lot in the rooms about struggle, denial and enlightenment. As a playwright, she wants to share those insights with theater-goers around the world. 
12 Steps, the Musical
is Milner's comedic and heartwarming attempt to both entertain and educate audiences about the infamous self-help program without mockery but with clever direction and understanding.
The show, Milner's 10th off-Broadway production since 2002, follows Graham Chili, a country boy from Texas who has just moved to New York City to follow his dreams as a Wall Street stockbroker by day and a cabaret singer by night. Fresh off the bus in Times Square, Chilli enters a church, hoping to make friends at an upcoming choir practice. Instead, he erroneously stumbles upon four different 12-step meetings going on in the church basement. Seven original songs — with titles such as Higher Power, Making Amends and Everyone Is Addicted to Something — and 10 layered characters in all levels of recovery, not only divert Chili's attention but also inspire life realizations.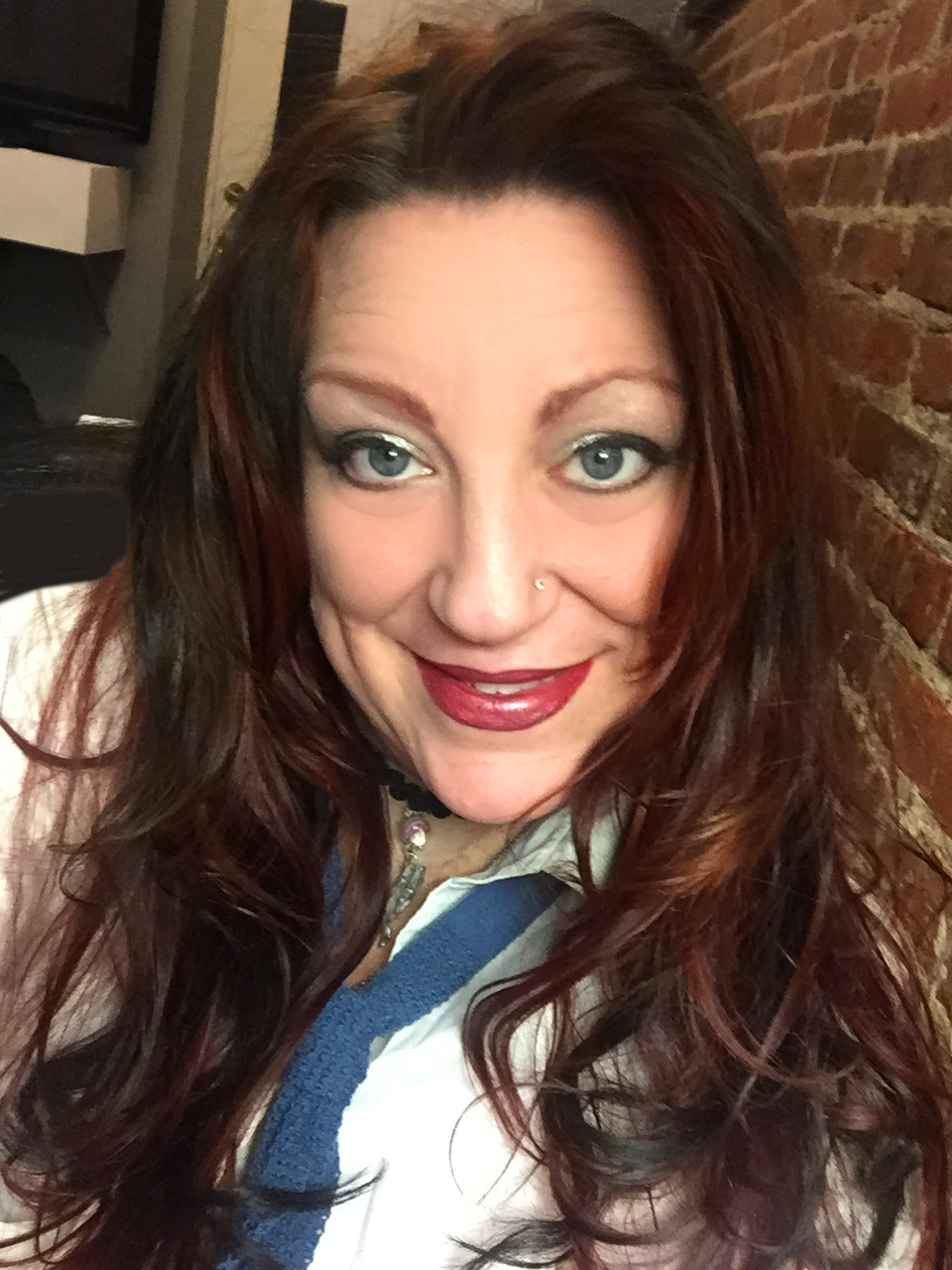 Renew: Who are you, and what do you do?
Elise Milner: From a very young age, I was a writer and a performer. I was raised in a small town in Nevada, which had a population of only about 600 people, but they had a really great community theater. There was a notorious and infamous guy who ran the theater. He would have us young kids be doing college work. We were challenged to take our acting to the next level. 
But I needed to get out of that small town if I wanted to do anything big. I took that experience and passion to college in San Francisco and Los Angeles to learn production, broadcast, radio, TV. I spent four years in each city.
I had a chance to come to NY in 1999. I came here, and a year later, I landed a role in a theater company as part of the repertory, where I would perform original stuff. That group folded. In 2001, I started my own company,
Hanging Cow Productions
. I wrote my first script, a holiday parody called
The ButtCracker.
I completely self-made that first production with 23 cents in the bank. I had nothing to my name. I had a script, and I had ambition. I raised $12,000 in six weeks to put it on. We sold out the show. I thought, "Oh, my gosh, I can do this for a living." I quit my waitressing job — by now, I was about 30 years old — and I started writing scripts and putting them on a stage. Every time I produce a show, it's self-made. I have to raise the funds. I never had rich parents, never had a trust fund, never had a grant. Today, I have 10 full-scale shows, and I've done more than 250 performances. 
Renew: Where are the origins of 12 Steps, the Musical?
EM: I had been writing a lot of drama. In 12 Steps, the Musical, I'm combining my drama and comedy. 
I"m a child of recovery. I'm an adult child of an alcoholic. I have a long line of alcoholics in my past.  I've been in
Al-Anon
for many years. I was able to cope through my 20s and be super independent and driven thanks to a 12-step program at a young age. I never drank. But I got into relationships with alcoholics. I needed Al-Anon to get me out of those. I really applied those principles in 12-step programs into my art and creating a life for myself that was fulfilling and healthy and balanced. 
I still go back to those 12 steps and into those rooms, and the principles never leave you. I had done a 12-step retreat two years ago where got an idea to write a bit at the retreat talent show about someone erroneously walking into a meeting instead of a choir room. I went home, and I wrote the full-scale script two years later. I decided to turn it into a musical because there are so many wonderful aspects of recovery. To just make it a play wasn't enough. I wanted to make it a musical. We have seven original songs and 10 people in the cast. It's dramatic, funny, enlightening, touching, emotional, educational. It doesn't take itself too seriously. But there are a lot of serious moments and songs. 
Nothing like this has ever been done before. No one has taken a subject like this on this scale and turned it into something that's entertaining or relatable. It's one of my most exciting projects to date. Society needs something they can be inspired by and entertained by. We've struck that delicate balance. 
Renew: Is it autobiographical?
EM: Not really. There are, of course, thousands of pieces and words in there that are from personal experiences. It's not the story of my life, but it's inspired by all those amazing meetings I've been to and my own struggles and empowerment. In those rooms, so many magical things happen. But it's fictional and exaggerated. It's a comedy of errors. We really needed to appeal to a general audience so people didn't feel trapped into going to a theater show that's all about therapeutic notions. It's much more than that. There's something in the show for everyone. 
Renew: How will the viewing experience be different for people who are in recovery versus people who aren't? 
EM: For the 12-step people, everything will resonate with them. They'll get a big chuckle out of the whole thing. The opening prayer and the closing statements around the four meetings are all originally written by me. There are slogans you will recognize, and some new ones that will just knock your socks off. 12-steppers will relate to the meeting formats, the way it's conducted and the different levels of the shares by the characters. 
The non-12-steppers will get an inside look. They're going to be educated by the characters. They'll get a better understanding of the struggle.
Renew: What is the main message of the musical? 
EM: I guess it would be that self-discovery comes in many different ways. Self-awareness is something that, no matter how healthy or unhealthy we are, is necessary to grow. We really shouldn't judge how people come to grow into the people they become. Balance is found through not just recovery rooms but by admitting that something is wrong and working to fix it. We have plenty of obstinate characters in the rooms who are there because it is court mandated. But by being there, they're still learning something. 
Renew: What's your favorite song in the musical? 
EM: There are so many. Higher Power is one of my favorite comedic songs. But it has a deep, deep message. One of the lines is, "Your ego should not be in charge of the spiritual side of you." That, right there, sums it up for the whole show. We struggle every day between what our spiritual self needs and wants versus what our ego decides to go and do. If we listened to our spiritual side more, we'd be more peaceful people. 
Renew: Complete the sentence: If people like what musical, then they will like 12 Steps.
EM: I compare it to the Book of Mormon. It takes something like a way of believing, a way of life, like the Mormon religion, and does a parody of it without totally offending Mormons. You're speaking truth, but you're showing it from different points of view. We're doing the same thing. We're showing you different sides of different types of people who enter these meetings. It's upbeat questioning of what we're really here to do and be versus what our egos dictate to us. 
Renew: Do you perform in the musical? 
EM: I no longer perform. When I realized that producing was something that could encompass more of my talents, I went behind the scenes. Producing, writing and directing is a full plate on its own.  
Renew: What's next for you?
EM: Usually, I have a queue of projects I want to do. But I've been getting a lot of positive feedback for this show. We're working on finding investors. I'd love to take it on a seven-city tour across the U.S. in fall 2017. This is a message that is national and international in importance. Addiction is worldwide. It's something we could take globally.