May 27, 2020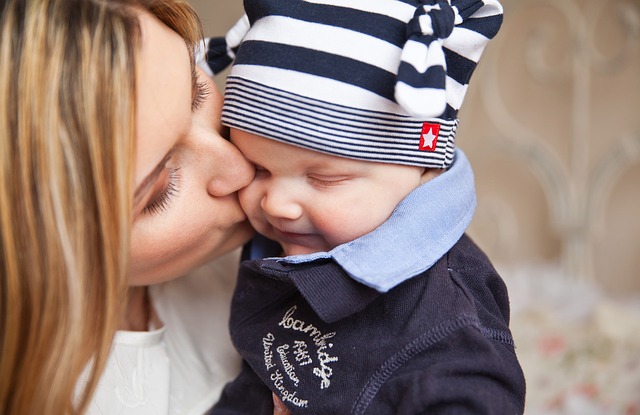 The postpartum period can bring on considerable physical, emotional and lifestyle changes for women. New mothers may experience changes in their sleeping patterns, hormone levels, body weight, relationships and amount of responsibility. The stress of these changes can make some new mothers more vulnerable to engaging in unhealthy coping strategies. Postpartum addiction is rarely spoken of, yet a number of new mothers find themselves turning to drugs and alcohol in an effort to cope with the demands of motherhood. 
According to the
Centers for Disease Control and Prevention,
approximately 85 percent of new mothers experience the postpartum blues, which can include feelings of sadness, irritability and loneliness. Around 10 to 15 percent of new mothers develop postpartum depression, a more serious condition that is characterized by depressed mood, loss of interest in pleasurable activities, changes in appetite and sleep, low energy, poor concentration, feelings of guilt and worthlessness, and, in severe cases, suicidal thoughts. These emotional changes can be especially distressing because the expectation is that childbirth is an exciting and positive time.
Some women may be especially at risk of postpartum addiction, including those with prior addiction problems and mental health issues. Women with a family history of addiction, depression, anxiety and bipolar disorder may also be at higher risk of postpartum addiction. 
Ignoring
postpartum addiction
can lead to physical and mental health issues, difficulty upholding responsibilities at home and work, and relationship problems. Drug and alcohol addiction can hinder a mother's ability to connect with her baby and address his or her physical and emotional needs. Over the course of development, children whose needs are not met can develop emotional and behavioral issues. In severe cases, addiction can lead to neglect or abuse, which can have serious effects on children. 
If you or someone you know is struggling with postpartum addiction, consider one or more of the following:
Connect with other mothers. Sharing the struggles and rewards of motherhood with other mothers can feel therapeutic. Other mothers may be less likely to express judgment and can normalize the emotions that come along with parenthood. New mothers may also be able to find support through local Meetup groups or online message boards.
Find mom-friendly ways to exercise. Boost your endorphins by taking your baby for a walk in the stroller or doing some light exercises at home while he or she naps. Getting active is important for both physical and emotional health. Involving your baby can make finding the time to exercise more realistic. 
Tune into your thoughts. The stress of motherhood can turn women on autopilot. Oftentimes, we are unsure of the stressful thoughts that we are telling ourselves. If you find yourself feeling anxious, depressed or angry, take a moment to think about what is going through your mind. Often the external situation seems like it is stressing us, but when we take a moment to truly think, we realize we are holding expectations or beliefs that can affect how we interpret the situation. 
Commit to change what you can. Once you are aware of those pesky thoughts that are causing stress, decide what you can and cannot control. Maybe you avoid a certain person or event that stresses you out. Maybe the only thing you can change is the way that you think about the situation. On the surface, this might feel like you are powerless to the outside world, but in reality, you can empower yourself by changing the greatest thing that you have control over — yourself!
Try one healthy coping skill a day for two weeks. By definition, a coping skill is any strategy a person uses to deal with stress. Immersing yourself in a trial period of healthy coping skills can expose you to new things. Create a list of at least 14 coping skills that you have either never tried before or have given up on in the past. Ask for feedback from family and friends if you feel stuck. 
Know your limits. Addiction can take a physical and mental toll. Ask yourself whether your problems are something that you can truly tackle on your own. If you feel that you need additional support, consider treatment. Some treatment programs offer childcare, and if your child is young enough, you may be able to bring him or her with you to individual therapy sessions. 
Peer support groups can also be helpful for new mothers who may feel alone in their struggles. Women experiencing postpartum addiction may benefit from attending one or more of the following groups:
Alcoholics Anonymous and Narcotics Anonymous are 12-step support groups that help people struggling with alcohol and drug addiction connect with one another and a higher power. 
SMART Recovery is another support group that in addition to providing support, incorporates teaching skills to manage the challenges of recovery.
Women for Sobriety is an addiction self-help group specifically geared toward women. The program is based on the idea that low self-esteem is the core problem that women with addictions face. The goal is for members to increase self-esteem through positive thinking, learning to focus on the present rather than the past, and emphasizing a woman's ability to control her own thinking and actions.
There is no reason to feel ashamed if you find yourself grappling with postpartum addiction. The postpartum period is a time of difficulty for many new mothers. By working through the stresses that contribute to postpartum addiction, new mothers have hope that they can effectively learn to cope with the challenges of motherhood. 
Emily Guarnotta holds a doctorate degree in clinical psychology from the California School of Professional Psychology in San Diego. She has a passion for working with clients struggling with substance abuse and mental health issues and has experience working in both residential and outpatient addiction treatment facilities. Her treatment approach includes providing evidence-based practices, including cognitive behavioral therapy, motivational interviewing and contingency management, in a supportive and non-confrontational manner.