May 27, 2020
A story of hope from a courageous father who supported his daughter from addiction to achieving recovery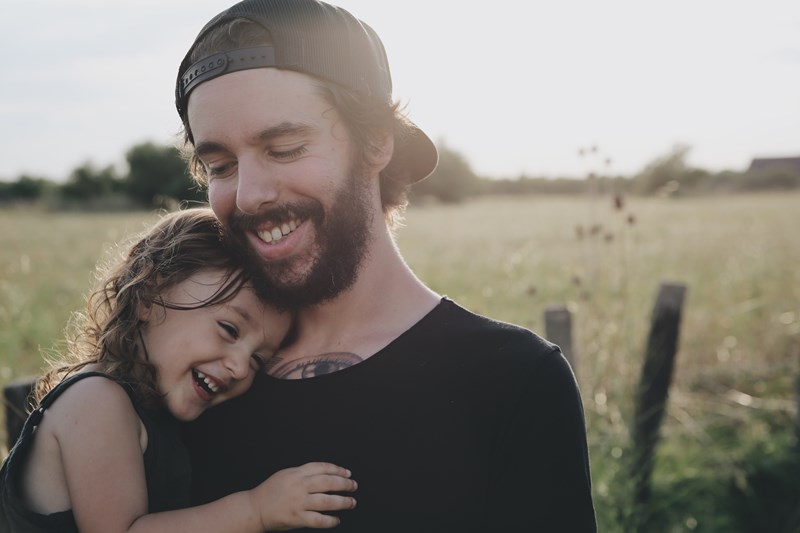 Addiction doesn't just affect the person who is drinking or using. It affects their family, too. So when people with substance use disorders start their recovery journey, it is helpful for their inner circle to understand the disease and how to support their loved ones while also seeking their own emotional support during what is an incredibly trying and stressful time. 
Because it's not just about the support of family; it's about the whole family healing together. 
"It's a really powerful and sustainable process when you don't have to enter the recovery journey alone, says Becky Flood, CEO of
New Directions for Women
, a residential rehab in Southern California. "It's a blessing to be able to create a new, healthy path with the people who brought you into this world: your family. Having those who love us enter a recovery journey themselves helps us break the hereditary cycle of addiction, in hopes that the next generation doesn't have to walk down the same path."
Families can choose from many options that will help them recover together, from joining a support group to attending
Al-Anon
to participating in family therapy sessions. 
Don Wilson, a landscape architect in Santa Ana, California, was committed to being involved with his daughter's recovery, but it wasn't until he entered his own personal journey of recovery that he began to heal, too. 
Wilson sat down with Renew to talk about the emotional pain of the disease; the strength and patience it took to support his daughter through her recovery; and why he encourages men to support their daughters, wife or sisters from addiction to achieving recovery. 
Renew: Who you are, and what do you do? 
Don Wilson: I am a landscape architect. I have a firm in Santa Ana that I opened about 18 years ago. Prior to that, I'd been living in San Diego County. That's where this whole journey started with my youngest daughter, Lesley. She started using when she was 16. She moved up here about 20 years ago. She has a son and a daughter. I am the guardian for my granddaughter, and we share custody of my grandson. Lesley is doing well. She has a few years of sobriety. I've been following her along this whole journey.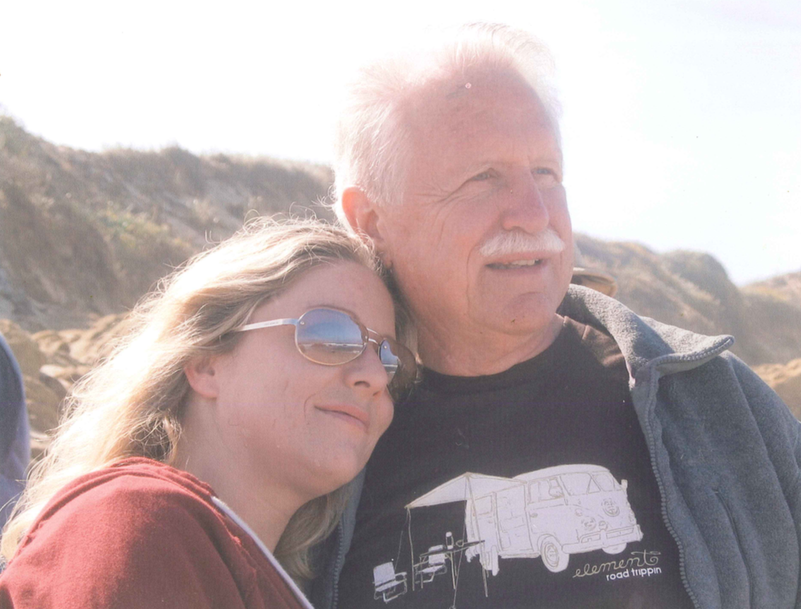 Renew: Can you tell me about the evolution of your relationship with your daughter from pre-addiction to active addiction to early recovery?
DW: Lesley is a product of a divorce. She lived with her mom in San Diego, and I moved away up to Orange County. I was involved with her addiction in her teenage years but not really until things started getting worse in her later teen years and early 20s. Then, when her mom moved to Las Vegas, Lesley moved up here. 
When she was in her late 20s, she went through some residential treatment centers and was in some 12-step programs. She was at New Directions for Women in 2005. She maintained sobriety for three years but started using in 2008. That's when things got pretty difficult: She became pregnant, went to Betty Ford for 90 days in 2009, had my granddaughter in New Directions for Women in 2010 and completed her treatment program at end of the year. Lesley relapsed in 2013 and returned to New Directions for Women. Since that period, she has maintained he sobriety and been active in her recovery. She just turned 38.
Renew: Why did you feel it was necessary for you to seek your own recovery, too?
DW: I got to a point where you just couldn't handle it. I would kick her out of the house, take her back, then kick her out again. The chaos around her using and my inability to have any control but thinking I could have control — I realized I had to do something. That's when I found out about Al-Anon. I knew a little bit about it, having gone to parent meetings. But once I was able to really spend some time and buy into the whole Al-Anon 12-step program, then I decided I needed something. For me, it took that point where I didn't know what I could do, and I needed support. 
Fortunately, in Orange County, there are a tremendous number of meetings. I went to a lot of meetings, both by myself, with my spouse and with Lesley. It was important for me to get a perspective on what addicts think and what makes them hang onto recovery or not. I became really involved in my program when I realized I could have a program and that I needed a program. It's one of those things where you're brought to your knees and you realize you need help. I was ripe for it. It's a difficult thing to walk into a 12-step room and admit you're a parent of an addict and part of this, to realize it's a family disease and not just one person. It's tough to admit that to yourself. 
Renew: How did that change your relationship with Lesley?
DW: It certainly opened my eyes and made me realize that there are things that I didn't do right. I realized that now I have a chance to do something. It did change the relationship. I became much more accepting and much more understanding of my daughter's addiction. Instead of being angry and instead of being frightened and those emotions that I had earlier, I could now look at that and smile and laugh. I knew that there is a way. There are solutions. Going to Al-Anon and having tools I could use really helped me improve my relationship with her. 
It's hard to imagine that I would have said this, but I look at it as a blessing. It allowed me to understand myself more and how I've been a part of her life. It's been very rewarding. I'm really grateful for her and all the people who are in my recovery program. 
Renew: What would you say to other fathers or men in the lives of women who are suffering or on the road to recovery?
DW: I certainly would encourage them to seek out Al-Anon groups and go to them regularly and get a sponsor and learn as much as they can about addiction. Read the literature, work with your sponsor and keep coming back to the meetings. It's so important to make it part of your life. Recognizing that this is a lifelong endeavor doesn't mean that you're going to be chained to something. It just recognizes that you can work at this at your own pace and make it work for you. I really believe you will come out with something you never thought you'd do, feelings you'd never thought you'd have. Keep going to meetings. From that comes results. It's a process more than anything else. 
You want good outcomes, but you can't force that. Recovery has a timetable of its own. You can help that along by being involved and having your own program and your own recovery. When you first go into 12-step meetings, whether you're dragged there or go there willingly, you think you go to help the addict. Although that's true, you're really going there to help yourself, to understand your role and how you can understand addiction. You may go there for all the right reasons, but it's really for you. 
Below is a testimony Wilson shared at a Circle of Life Breakfast at New Directions for Women a few years ago. 
Several years ago, I was driving home from one of my daughter's many court appearances and suddenly was overcome with the feeling that my life had also become unmanageable. I realized that I was trying to cover up her behavior, trying to protect her visitation with her son, trying to track her whereabouts, making threats, paying bills and making attempts to get her into treatment. It was emotionally draining. There I was, sitting at a stop light, lost in my despair, and inattentive enough to narrowly miss hitting a pedestrian. When I stopped shaking, I suddenly became aware that I was powerless, that I lacked the ability to direct her life and that I had become emotionally codependent. I was in my own disease.
At the time, I had been attending Al-Anon off and on for a year but stopped going after my daughter got into recovery. During that time, I continued my obsession with her program, continued with my enabling and continued trying to control most outcomes, telling myself that if I just try a little harder I can cure her disease. Did I have all the signs of addiction? 
In January 2008, my daughter entered a court-ordered 90-day treatment program, during which time she became pregnant. Facing court-ordered visitation restrictions with her son — and encouraged that New Directions for Women (NDFW) would be able to provide the support before, during and after childbirth — she entered treatment and the opportunity to have her daughter born there.
During discussions with her treatment team, I became aware of my role in her disease and my role in her recovery — this is truly a family disease. I tried to attend every Family Group and take away some more knowledge about the disease of chemical dependency. This, too, became a valuable tool in my toolbox. I've also learned that this disease will kill you. I've learned the three C's: I didn't cause it, I can't control it and I can't cure it. During this time, I began regularly attending Al-Anon again, including several parent group meetings each week. I read Al-Anon literature, got a sponsor and began doing the 12 steps. At NDFW, I was encouraged to discover and explore my own behavior and attitudes, and over a period of time, I was able to discover my own feelings and needs, which I had ignored far too long by my focus on my addict. As a result, I began to embrace self-acceptance.
Upon completion of the 90-day program, my daughter continued her treatment for an additional eight months after Madeline was born. As a result of the program at NDFW, we have both become more resilient, applying the skills and tools needed to continue our healing and recovery. As a result of my commitment to the process, NDFW and in Al-Anon, I have learned to communicate in open, honest and direct ways, on a feeling level most of the time. I've learned to set boundaries, and I've learned to detach with love. I am committed to a continuing recovery program, not just a fair-weather warrior in good times, and am learning to accept myself as fully human, mistakes and all.  
As a result of my daughter's care and development of sober life skills at NDFW, she now has her own apartment, a job, expanding visitation with her 9-year-old son, a precious 14-month-old daughter, a spiritual direction and her sobriety.