November 9, 2015
by Michelle Horton
"I look forward to tomorrow, instead of worrying about it."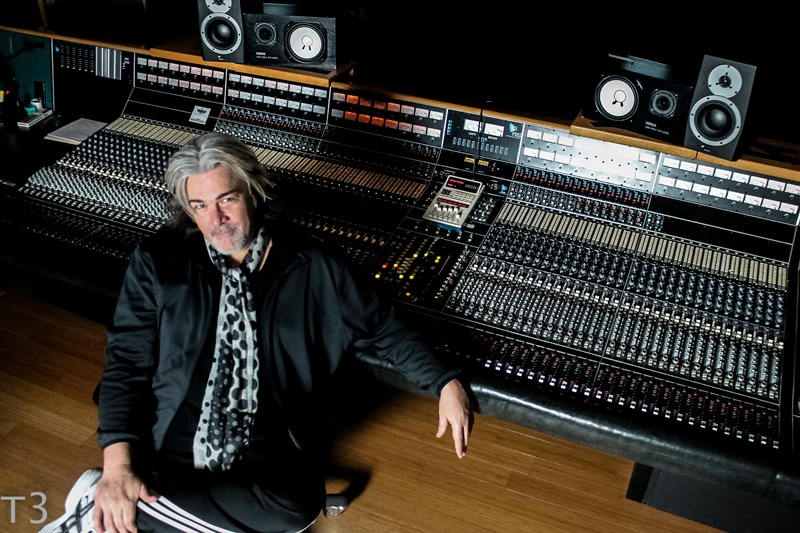 You might know Rusty Golden as the son of William Lee Golden (a recent inductee of the Country Music Hall of Fame and a 50-year veteran of the Oak Ridge Boys, known for his flowing white beard). If you're a country or gospel fan, you might know Rusty's own music, or you might recognize the gospel hits he penned — four #1 radio hits, two of which were named "Song Of The Year" and nominated for GRAMMYs. But if you're a true fan, you know about Rusty Golden's struggle through addiction and recovery because he fearlessly exposed it all in his latest album, SOBER.
Renew: How long have you been in recovery?
Golden: As of this writing, I have been in recovery for 888 days.
Renew: When did you realize that you needed help?
Golden:I come a very close-knit family. During the Christmas holidays of 2012, I had taken a few extra pills before going over to my brother's house for a get together. It was the first time ever that he pulled me aside and told me that he wanted to me leave. His kids were wondering what was wrong with Uncle Rusty. My mother was also visibly upset because I was slurring my words and nodding off.
After telling this story in treatment, so many others told me that they skipped going to family functions while they were in their active addiction, but I could never do that. Looking back, I realized that I had never spent the holidays completely straight in 36 years. I was usually on something or another.
Time had flown by on me, and I was no longer the young man with the "happy buzz." I had turned into an isolated 50-year-old junkie who was taking pills just to keep from feeling bad. I was lying to my family about my drug use. I knew I had to change. They deserved better, and more importantly, I deserved better.
Renew: You use traditional recovery supports, but are also incorporating 21st century technology into your recovery. Tell us how.
Golden:I use the Internet as a tool by subscribing to many recovery pages. I read uplifting stories and memes every single day. I listen to speaker meetings on YouTube. As a matter of fact, I created my own Facebook page called "Rusty N Recovery" because I want to share hope with the folks who follow me.
I get lots of personal messages from people asking me how to handle a loved one who is in the throes of addiction, and it really moves me that people look to me for that kind of advice.
Renew:What do you tell those people who are looking for advice?
Golden: "It gets better."
It's a recovery-based cliché, but it's true. For me, time has erased almost all of the obsession of taking drugs. My family and friends are proud of me and that makes me feel good. The list of friends I used to get high with is a lot shorter; many of them are dead now. I know how blessed I am to even be here telling you this.
But I also know that the monster is waiting patiently for me to slip up so that it can ruin everything for me. Addiction wants to ruin my family and friends, and wants me dead. That's what feeds it.
Renew: What's been your biggest challenge in recovery?
Golden: The voice in my head that tells me it would be okay to get high again. Every single day, I fight those demons. And one of my swords is the belief that my loved ones have in me.
Renew:How has your life changed since you got sober?
Golden:During the last decade of my addiction, I was not really living. Everything revolved around my intake of pain pills. And it's true when they say that "one's too many and a thousand ain't enough."
Don't get me wrong — everything is not sunshine and roses nowadays. I struggle with the same things as most folks, but sobriety has taught me to just get through another day and try to make it better. I wake up in the morning and thank God. That makes me think about something I learned in treatment: I have a choice every day upon waking to either say, "Good morning God!" or "Good god, it's morning." 
The gratitude is so much better than the negativity. I look forward to tomorrow, instead of worrying about it.
Hear Rusty's music, including songs from his latest album, SOBER, at rustygolden.net.
Related:
Thriving in Recovery: Teri Griege