November 15, 2020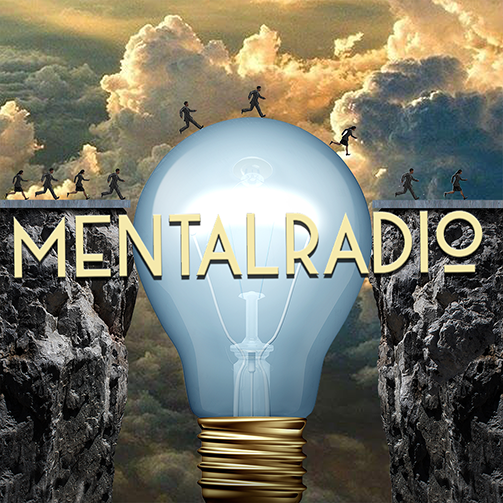 Like the rest of us, Shadoe Stevens suddenly found himself spending much more time at home, with much more time on his hands, as days stretched into months and then steadily consumed almost the entirety of 2020.
Unlike the rest of us, the energetic and unstoppable Stevens has six decades of experience announcing, producing and voice acting in radio and television to draw upon. Unlike you or I, Stevens is a true broadcasting legend who has enjoyed a truly amazing entertainment career.
So Stevens chose to do something you or I could never do. Even if we wanted to.
He dusted off a wildly entertaining and just plain wild radio show he'd created a full decade earlier. He rolled up his sleeves. He called up some new creative collaborators. And he went to work injecting his newly reimagined MentalRadio project with a fresh new jolt of creative energy. All from his cozy home studio in Bel Air, California.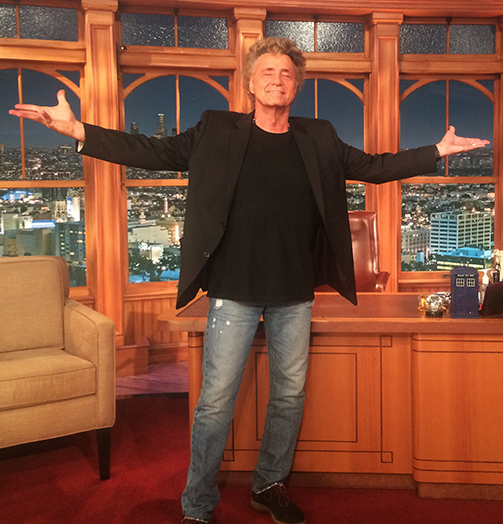 More known for his alluring and once-ubiquitous baritone voice, the former international radio personality and standout presence on Hollywood Squares and The Late Late Show with Craig Ferguson sounds positively giddy about his newest, boldest and certainly weirdest venture.
It's one of my favorite projects of my life," explains Stevens. "It's Art for Art's sake, introducing ideas that are pretty far out and creating a group like an Orson Welles Mercury Theater. I started it up again when the pandemic set in. I had done a MentalRadio project about 10 years ago. It was like Monty Python meets Coast to Coast. Mental stuff, spiritual stuff, funny features, conspiracy theory, aliens, all that."
Image caption: Announcer on the set of "The Late Late Show with Craig Ferguson"
Now existing as a podcast available online at www.MentalRadio.net as well as via a free app available in the App Stores for both Apple and Android, MentalRadio first got off the ground when a previous business partner came calling around a decade ago — well before the pandemic but well ahead of its time.
"My partner was in the oil business after having worked at KROQ in the 80s," remembers Stevens. "He wanted to work with me, and loved the concept I'd come up with. So I signed a contract that guaranteed he would support it financially for a few years to get it off the ground. Everything came together. I wrote and produced everything, all the branding, and the jingles with my partner Tom Canning, who's produced Al Jarreau and others. It was sensational. The show went into syndication and was on Sirius XM."
After about six months, however, payments started coming late…then stopped arriving at all. "Not just to me, but to all the people who were helping us create MentalRadio," remembers Stevens. "So the show ended a year later."
A Fresh New Start
A lot of the story could get mired here in talk of contracts and legal briefs and such…but this is not what Stevens is about. And this is certainly not what MentalRadio is about. In fact, the entire point of MentalRadio is to foster positivity, spark creativity and promote good vibes. Or, as Stevens explains it in that inimitable voice of his when you press "play":
"It's cinematic audio theater for the 21st Century. Immersive audio that opens up a wide-screen movie in your head, filled with excitement…generating arousal waves releasing Cloud 9 euphoria and quick bursts of what Eastern religions call the 7th Heaven of Tickled Pink…It delivers an elevated state of divine intoxication and a funny feeling that everything is going to be OK…"
The point is that the utterly undefinable, awesomely uplifting and wildly hilarious MentalRadio came back. In a big way. During these terribly challenging and deeply weird times.
"It was like…sitting around for all these years," says Stevens. "When the pandemic hit, I knew I needed to create something that was an escape, something uplifting that addresses how we can all handle the mental challenges of a shutdown. The first pieces were done entirely on my own, but I quickly found that my ideas and enthusiasm attracted other artists. I talked to Chuck Cirino, my former director of the Fred Rated commercials years ago who's now a world-class music producer. He opened up the gates, said I can have anything I want from his library. Then other writers and voiceover actors became excited about contributing, and it all became more cinematic."
Cinematic, indeed. From Steven's Commanding Announcer and multiple character voices, to vivid and lush sound effects to a host of other talented and passionate voice actors, MentalRadio clearly draws from and pays homage to the Golden Days of American Radio Theater. Maybe most impressively, it creatively pulls together disparate "worlds" to create one singularly unique audio experience.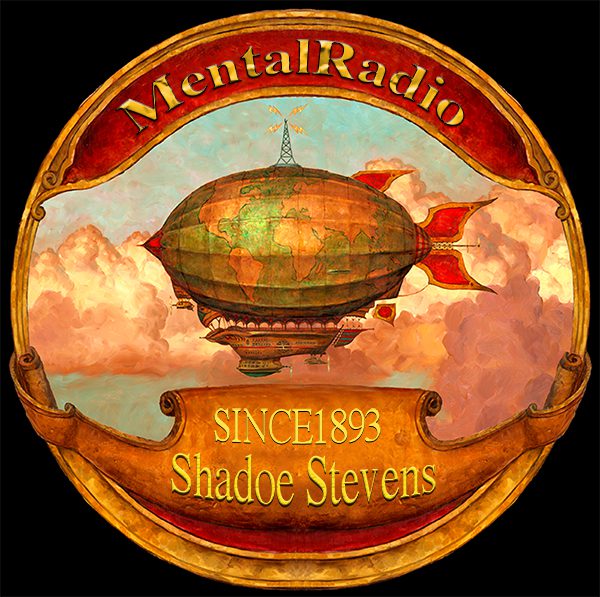 A Talented Team Assembles…
The incredible movie-in-your head inventiveness of MentalRadio, produced and mixed by Stevens, is elevated by the Emmy-nominated Cirino, who writes and produces the soundtrack — when he's not raising Monarch butterflies and praying mantises (hey, what do you expect from the former creator and showrunner of Weird TV?)
"I call him the World's Most Interesting Man," said Stevens of Cirino. "He's just an amazing person."
But many other creative collaborators also came together to make MentalRadio awesome. Now a showrunner in his own right, Stevens next reached out to Dave Nichols, his head writer during the Fred Rated days and Editor-in-Chief of Easyriders Magazine for 20-plus years. Next came the brilliant standup comedian and piano prodigy Sarge Pickman. Then Stevens connected with new writing partner (and fast friend) Joshua Weinstein, who spent more than 20 years as a journalist in Maine, Florida and California before turning to screenwriting.
Then, talented voice actors including Michael Orenstein joined. J.C. Wendel (The X Files and Dave's World), Josh Robert Thompson (The Late Late Show with Craig Ferguson), Stevens' eldest daughter, Amber Stevens West (The Carmichael Show, Happy Together and 22 Jump Street) and others also came on board…and a true team was born.
It all came together as Season One of MentalRadio. The season's 12 episodes, or "chapters," introduced listeners to an array of characters like Guy Goode, the Lord of the Dreads and the Whymeez — and places like secret Masonic Temples with hidden vaults, Kentucky's Yahweh Village and Devil's Anus (yes, Devil's Anus). Oh, yeah, and Morgan Freeman (maybe) chimed in to dramatically narrate the History of Soup. The synopsis of Episode One sets the stage – and "mindscape" – of this bold new world like this:
Shadoe Steven's "MentalRadio" is an elevating, uplifting escape into a world all its own; a Twilight Zone of innovation and genetically-altered humor. IT IS AUDIO THEATER ON JET FUEL. Coming from a former Masonic Temple in Hollywood, MentalRadio reveals a secret worldwide society dedicated to uplifting mankind. It's a theatrical, highly produced audio experience brimming with optimism.
When Season One was all written and said and recorded and done, Stevens and his creative crew decided to take a much-needed…pause.
"I did the 12 episodes, including all the artwork and branding, and just needed a break," says Stevens. "There were days I was in the studio for 18 straight hours, getting so stressed from it. The 12th episode, I couldn't make the deadline and gave up at 3 a.m. But it was my own deadline! I worked another seven hours the next day, got it done late, and vowed I would never compromise the quality to make a deadline again."
Rise. Fall. Rebirth.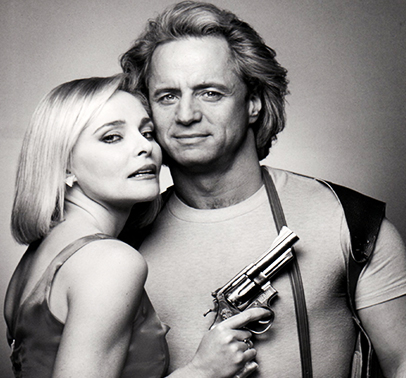 Stevens knows a lot about working himself close to the point of exhaustion. After all, radio and show business are not fields designed for the faint of heart. And throughout a truly prolific and diverse career that amazingly spans more than 60 years, Stevens went from "The World's Youngest Disc Jockey" (dubbed as such by Life magazine article way back in 1957) to trailblazing program director and on-air personality to stage and screen actor to featured roles (and voice) on The Hollywood Squares, The Late Late Show with Craig Ferguson, theAntenna TV Network, and much more.
Image caption: "TRAXX" – Action Parody Movie – Shadoe and Priscilla Barnes – Ex Mercenary wants to be the next Famous Amos.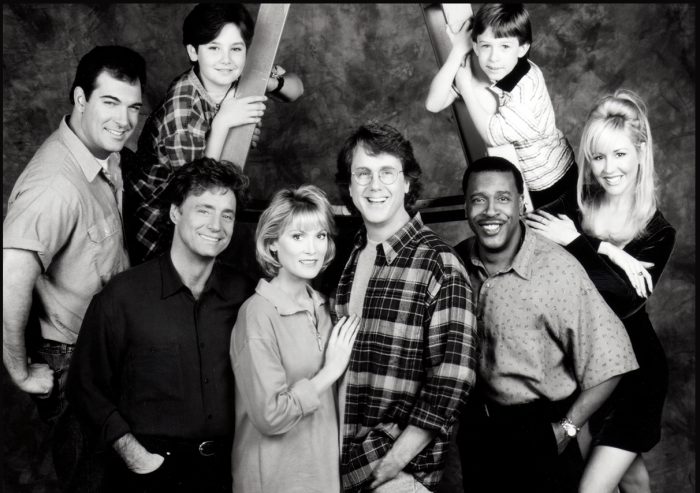 Along the way, another major milestone marked and defined Stevens' sprawling career. In his opinion it also saved his career. As well as his life.
In 1984, following many years of struggles with drug addiction and alcohol, he summoned the strength and courage to check himself into an inpatient treatment facility in La Jolla, California.
As uniquely singular and special as Stevens, his career, and his mind are, he is so very normal in one strong sense. He struggled with an addiction that gripped him. And nearly killed him.
"I hit a really bad bottom," remembers Stevens, dialing his wildly inventive mind all the way back to an incredibly wild time and place — 1984 Los Angeles. "I'm really lucky to be alive. I'd become a serious drug addict and suffered extreme cocaine psychosis. Using prescription amphetamines, crystal meth, cocaine, and everything else, I used into convulsions daily and carried guns, thinking people were trying to kill me. I had an overdose in my studio at three in the morning. My friends Chuck Cirino and Craig Nichols found me and contacted my family. They staged an intervention, and I went into rehab."
Fast forward 36 years (including a strong 10-year TV run alongside Craig Ferguson), and Stevens is here. Alive. Healthy. Thriving. Creating. Sharing. Collaborating. Meditating. Always meditating.
"Everything got better after I went to rehab," says Stevens. "I'd gained 50 pounds while I was using. I lost 50 pounds in sobriety and took up martial arts. I had better relationships with everyone. Nine months later, I met the girl of my dreams, Beverly. We got married and had two beautiful daughters. We're still crazy about each other. Sobriety works for me."
Natural Highs
Stevens' new high is MentalRadio. And meditation, which features prominently in the podcast (you can even download stand-alone meditations produced by Stevens within the app). In fact, mediation is not really new to him. Not even close. He's been diving deeper and deeper into the expansive and under-reported world of meditation for more than 35 years. Meditating for hours a day, even. It clearly colors and influences his work and his life. And it's obviously a practice and experience he cherishes and appreciates.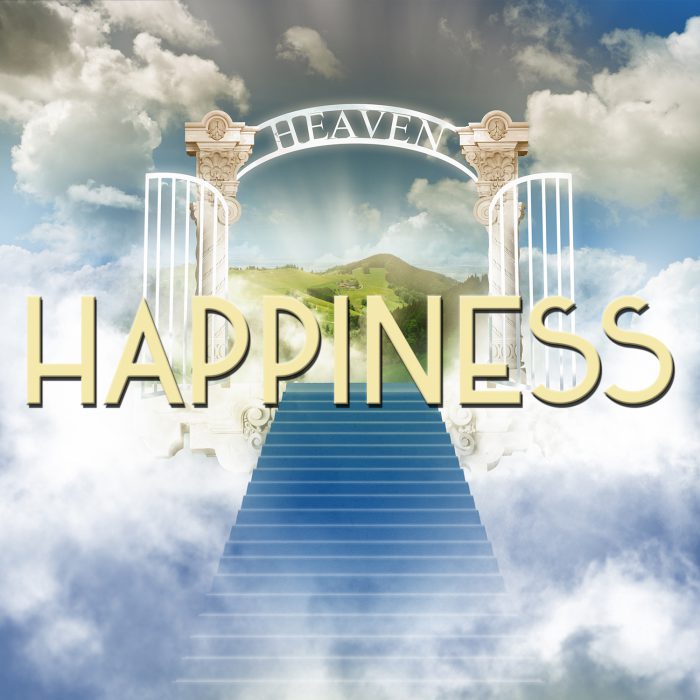 "I started meditating in 1969, and kept trying to do it even during my drug years, then started again in rehab," remembers Stevens. "And I don't let a day go by now without meditating. I meditate for an hour, sometimes an hour and a half or more, every night. Today, more than ever, we can't afford to let our minds look for what's wrong and make a list. There's no upside to pessimism. We need to get ahead of our minds with positive actions, nurture optimism and get behind our minds with meditation. We have to live in the belief that there are limitless possibilities and limitless solutions to every impossible problem."
The way Stevens sees it, meditation is the best trip he's ever had. And he gets to take the ticket and ride the ride…each and every day.
"I think it's the only important thing I've discovered in life," says Stevens. "It allows you to experience pure awareness. It's better than any drug I've ever taken, and there were hundreds of psychedelic trips. Really positive experiences…and really terrifying experiences. Nothing comes close to the awakened experiences I've had with meditation. Just getting to a breathless space is quite extraordinary."
Now Playing: Season Two
Also quite extraordinary? MentalRadio. And now, Season Two is underway.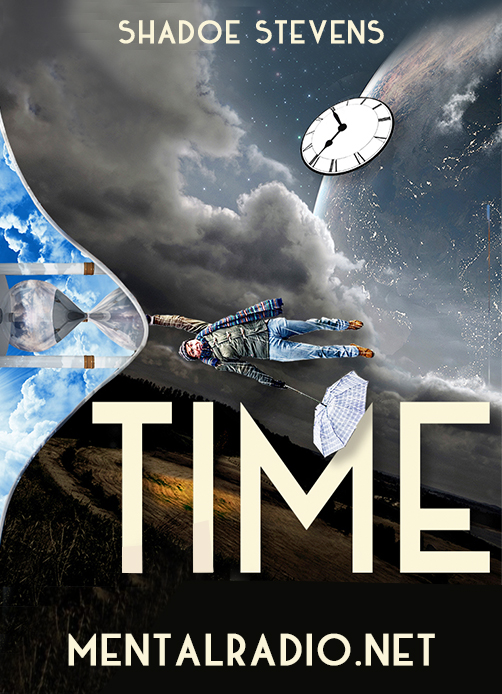 "Season Two started with Chapter 15, called "Time" — and it's probably the craziest thing I've ever done," says Stevens. "And I'm a guy who once smashed televisions with a circus hammer. There's a piece where we go forward to a time where we're all a lot smarter, and play a parody of a game show called Time Loop. Then it gets weirder. It really works great. It's pretty special."
What might make MentalRadio even more special – and well-known – is a potential transition to the screen. Think that sounds about as far-fetched as Guy Goode riding out of Devil's Anus on his trusted steed? Maybe not…so much. According to Stevens, it's a multimedia concept being developed in partnership with a legendary television producer and production company.
For now, it's full speed ahead with Season Two of the MentalRadio podcast. In addition to downloading the MentalRadio app, Stevens has one very special request for his listeners. According to him, it's extremely important.
"Listen with earphones if you can," says Stevens. "When you listen with earphones, you see the movie in your head, where everything is designed to happen. It's a whole other universe and the better the earphones, the better it gets."
Editor's Note: We tried it. He was right.